In what will become a regular features for Subscribers only, Kunal Dua – in this free piece – takes a look at the Guardian's Chalkboards to assess what's going right and what's going wrong.
Liverpool got their best result under Roy Hodgson by beating Chelsea 2-0 at Anfield on Sunday. The performance was far from vintage, but with Chelsea being unusually poor, the Reds rarely looked troubled. Let's take a look at the tale that the chalkboards tell us.
The Good
Torres scored two typically brilliant goals. It was great vision from Kuyt to find Torres for the first one, but Torres still had a lot to do and, boy, did he do that well. The second goal was all class and reminiscent of a similar goal he scored last season (or was it the year before?).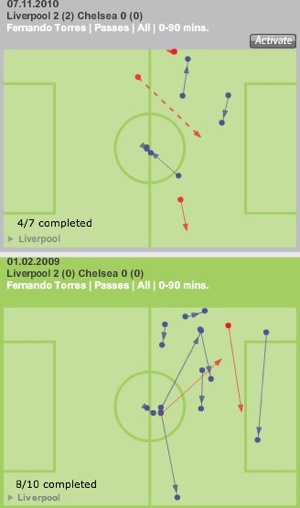 Torres seems to be involved a lot less than the game against Blackburn, but that's not just him (See "The Bad"). The consolation is that Torres was present in the right areas to pounce on the chances when they came along.
The comparisons of this game with another 2-0 home win against Chelsea two seasons ago make for interesting reading. On that occasion the Reds won courtesy of another Torres brace. That was an evenly contested game where a late Reds surge sealed the deal. Complete contrast to this game where two first half goals allowed the Reds to coast in relative comfort in the 2nd half.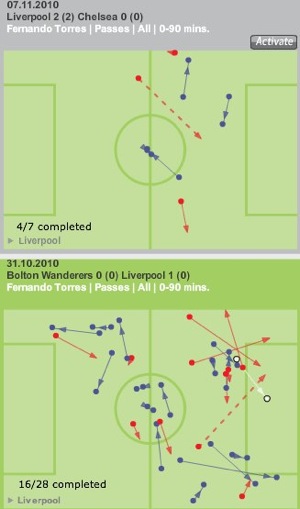 Another big positive was the increased influence of Steven Gerrard compared to the game at the Reebok.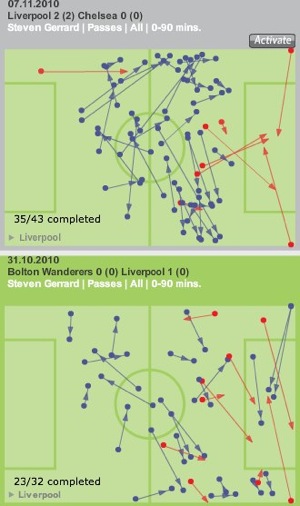 The similarities with the Chelsea win two years ago are again worth noting.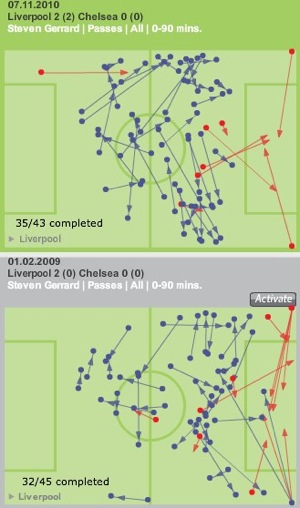 Perhaps the biggest positive of the last two games has been Lucas. He's been massive.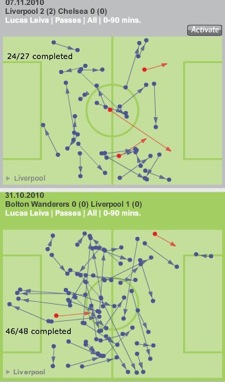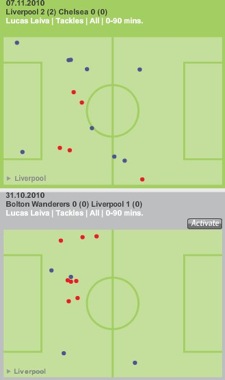 The Bad
The Reds made just 240 passes (79% completion rate) in the entire game. Chelsea made a staggering 521 passes (85% completion rate) in comparison. That's even more lopsided than the possession stats (65-35 to Chelsea apparently) and indicative of the Reds approach of letting the opposition play under Roy Hodgson.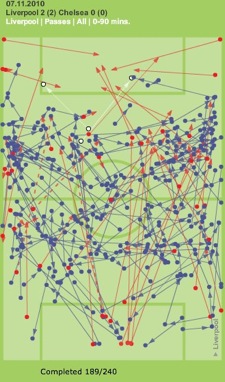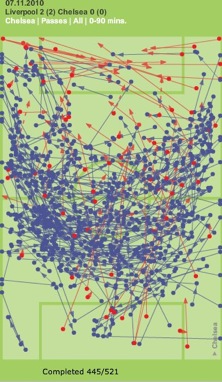 Contrast this with the 2009 victory when Reds made 356 passes (82% completion) and let Chelsea make only 340 passes (81% completion).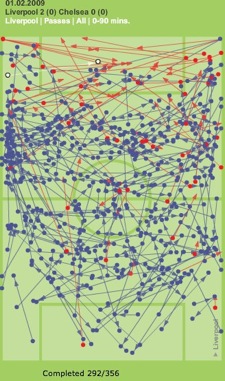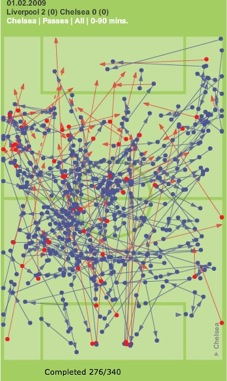 Look a lot more even don't they? Also worth noting is how the Reds got a lot more forward, especially in the wide areas.
This just needs to be said. Reina's still being asked to play a game that the team is not suited for. It makes it a lot harder to keep the ball – just take a look at the possession stats.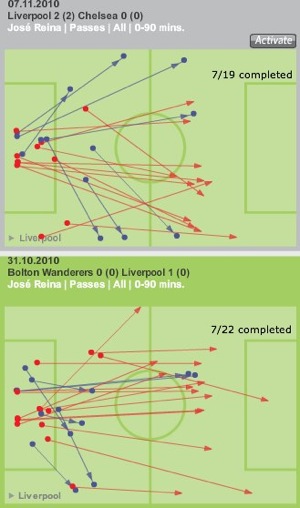 No change there.
Compare this with the game from two years ago (although Chelsea were down to 10 men in the second half).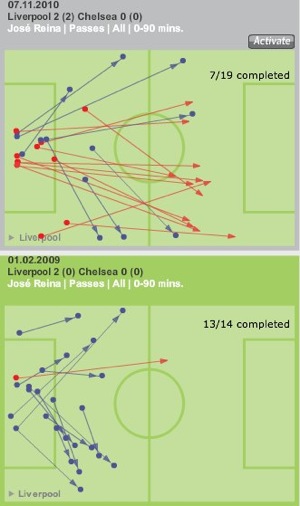 A coincidence that we kept the ball a lot more? I don't think so.