A few weeks back, someone emailed me a list of Roy Hodgson's PR gaffes, to put onto this site. I decided against using them, thinking it might be seen as unfair, but they do paint the picture of a man who underestimated the pressure at Liverpool FC, and who has looked hopelessly out of his depth.
There have been moments of good humour from the boss, but mostly it's been spikiness and a desire to protect his own reputation before that of his players.
This is not intended as a personal attack, simply a demonstration of a man who appears to have bitten off more than he can chew.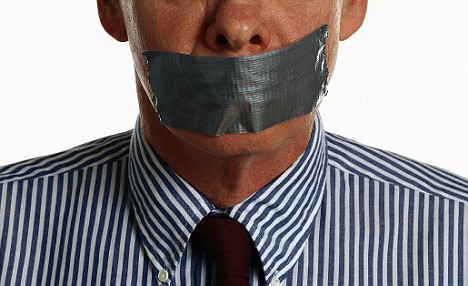 I haven't included his more recent gaffes (the Rafa/Dalglish lie, slating players in public, etc) ; there appear to be enough here, in what was sent to me.
* * *
http://www.liverpoolfc.tv/news/latest-news/boss-we-ll-rise-to-challenge
29 July 2010 – "It's a massive step up."
(Describing the challenge facing the squad he took to Macedonia. A squad that included Cavalieri, Soto, Skrtel, Agger, Aquilani, Lucas, Jovanovic and N'Gog.)
* * *
http://www.liverpoolfc.tv/news/latest-news/we-don-t-need-overhaul
30 July 2010 – "I don't think I've ever said the squad is in need of a major overhaul," said the boss. "We need to add one or two players to the team.
"It is important we keep the nucleus from last season and a nucleus of players who are maybe just behind the first team."
Contrast with:
http://www.liverpoolfc.tv/news/latest-news/roy-reflects-on-summer-deals
9 September 2010 – "We should be very happy [with summer dealings]." "We were unbelievably overstaffed when I came to the club and, if the truth be known, we still are overstaffed." [Could mean fringe players here. But his own signings have only added to the deadwood.]
http://www.skysports.com/story/0,19528,11669_6473926,00.html
29 October 2010 – "There are a lot of things here that the club has got to get right. We have got a lot more expensive failures on our list than good players that we have brought in for next to nothing."
and
http://www.telegraph.co.uk/sport/football/teams/liverpool/8097807/Liverpool-manager-Roy-Hodgson-insists-Pepe-Reina-and-Fernando-Torres-will-not-be-sold.html
29 October 2010 – "I do not want to be taking people's leftovers. We have got those type of players ourselves. If we are going to improve, we need better."
http://www.liverpoolfc.tv/news/latest-news/hodgson-no-striker-regrets
10 September 2010 – "I preferred to put my weight behind David Ngog and Ryan Babel, who's never really been given a proper chance at centre-forward at the club." "We have Fernando Torres, we have good players who can play behind a lone striker." "I will be using David Ngog and Ryan Babel in certain games to give Fernando Torres a rest and it's up to them to prove to me that there's no need to look further than them." (Saying he didn't regret not signing a striker in the summer.)
Contrast with:
http://www.goal.com/en-gb/news/2896/premier-league/2010/10/31/2191550/roy-hodgson-stresses-need-to-bring-in-strikers-in-january-as
31 October 2010 – "A club like Liverpool shouldn't have to rely on non-specialists like Dirk Kuyt or Ryan Babel 'doing a job' up front when they are primarily wide players."
"In training, I can't have practice games where each team plays a 4-4-2 because I don't have the front players to do that."
* * *
http://www.liverpoolfc.tv/news/latest-news/forget-man-city-warns-hodgson
25 August 2010 – "I thought for long periods of the game it was fairly even and both teams passed the ball fairly well in the middle of the park. But the difference, as in all games, is goals." (After Man City 3-0 loss. Simply not an accurate reflection of the game.)
* * *
Describing the Trabzonspor win as "a famous victory".
http://www.insidefutbol.com/2010/10/04/liverpool-boss-roy-hodgson-admits-current-relegation-battle/30690/
http://www.bloomberg.com/news/2010-11-01/liverpool-manager-roy-hodgson-hails-famous-win-to-end-barren-away-run.html
"Today was a famous victory because we hadn't won more than once away in the whole of 2010,"
* * *
http://www.mirrorfootball.co.uk/news/Transfer-news-Liverpool-boss-Roy-Hodgson-claims-to-know-nothing-about-Loic-Remy-article528957.html
16 July 2010 – "He's a player I know very little about." (About French international striker, Loïc Rémy.)
* * *
4 October 2010 – "There are 31 games left, but when you are in the relegation zone you are in a relegation battle." (After Blackpool defeat.)
http://www.chinadaily.com.cn/language_tips/bbc/offthepitch/2010-10/05/content_11378535.htm
"Unfortunately, when you give yourself an uphill task with a 0-2 you've got to expect it's going to be very difficult in the second half against a team of Blackpool's quality."
Liverpool hadn't lost a home game to a promoted side since 1999.
* * *
http://www.liverpoolfc.tv/news/latest-news/roy-no-david-vs-goliath
16 September 2010 – "You don't play in the Europa League to play against poor opponents."
* * *
http://www.liverpoolfc.tv/news/latest-news/roy-show-us-you-are-lfc-class
22 September 2010 – "They'll be a formidable challenge – there's no question about that." (About Northampton Town. Who were at the time 17th in the 4th tier of English football.)
* * *
http://www.liverpoolfc.tv/news/latest-news/roy-s-view-on-cup-defeat
23 September 2010 – "Northampton were clearly better than one would have expected from a team playing where they play." And on 18-year-old Shelvey's debut…. "He did well but the fact is he came on in extra-time and people were tiring."
http://www.liverpoolfc.tv/news/latest-news/roy-s-reaction-to-2-2-draw
26 September 2010 – "…in many ways it was the performance we wanted."
"I think over the 90 minutes we were certainly more than worth the point we got." (After dreadful Sunderland performance. A team we had dispatched 3-0 the previous year.)
* * *
http://www.liverpoolfc.tv/news/latest-news/roy-reacts-to-utrecht-draw
1 October – "So it's a good point to take back to Liverpool. Four points out of two games. It's the first time we haven't won one of these games but to be honest it would have been unfortunate for them if we'd won the game tonight. They would have felt hard done by. For me, a draw was a more than satisfactory result." (After Utrecht 0-0. They're not even in the top 100 European clubs by UEFA coefficient.)
* * *
http://www.mirrorfootball.co.uk/news/Liverpool-boss-Roy-Hodgson-left-raging-after-an-insulting-question-from-a-journalist-about-his-training-methods-article593189.html
2 October 2010 – "What do you mean do my methods translate? They have translated from Halmsteds to Malmo to Orebo to Neuchatel Xamax to the Swiss national team."
* * *
http://www.liverpoolfc.tv/news/latest-news/roy-s-everton-verdict-1
17 October 2010, after 2-0 defeat at Everton "This was always going to be a difficult game to win." (It wasn't for the previous two Reds' managers.)
"To get a result here and win the game would have been utopia."
"I hope that fair-minded people see the game the same way. I think it's a bit unfortunate that after such a good game of football, everything revolves around the fact that Liverpool didn't win it."
"We didn't score goals and Everton did but I refuse to accept that we were in any way outplayed or any way inferior. I watched the performance and the second half was as good as I saw a Liverpool team play under my management that is for sure."
* * *
http://www.liverpoolecho.co.uk/everton-fc/everton-fc-news/2010/10/21/liverpool-fc-manager-roy-hodgson-fears-man-utd-move-for-fernando-torres-100252-27515832/
21 October 2010, responding to alleged interest from Manchester United in Torres – "With Torres, I think we will cross that bridge when we come to it," said Hodgson. "There will always be speculation.
"When a great player like Wayne Rooney is looking to leave his club, Manchester United will be a position to target a lot of players around the world.
"I don't think Fernando Torres will be the only striker they target and I don't think that we will be the only club that will be worried their striker can be targeted.
"I am not naive to believe that there won't be any danger and we will never lose a player like Torres."
* * *
"I hope we don't get beaten too heavily" … before the friendly with Al Hilal
"I hope we don't get beaten 6-0" … before the Man City game.
* * *
Do you think, Torres is more suiteable to playing alone, or with a striking partner?
RH: "I don't know."