Chris Rowland's articles are usually for Subscribers only, but this one is being offered as a free read.
Three teams, three huge clubs in their own right, with vast support, illustrious histories and a generous sprinkling of trophies, have all suffered from a common blight, one of a distinctly red hue.
Spurs, Man City and yes, our blue neighbours have had to live for years in the perennial shadow cast by their giant red neighbours. They've been almost defined by not being Arsenal, Manchester United or Liverpool.
All three clubs had have their times in the sun; something close to parity has prevailed at various points in recent-ish history in all three cities; Spurs' double-winners of the early '60s, winning a few cups and putting in the odd league challenge while Arsenal were subdued, City's rise to prominence in the late '60s/early 70s as United subsided post-European Cup, post- Best/Law/Charlton, finally experiencing the ignominy of relegation in 1974, to that back-heeled goal by a Denis Law wearing City's sky blue. And of course Everton in the mid-'80s, winning a couple of titles, an FA Cup and a European Cup Winners' Cup and sharing supremacy with Liverpool. And let's not forget they still boast the longest unbroken run in the top flight.
But then came the Premier League. More or less ever since (and in truth for a long time before that), the 'other' teams, those not coloured red, have appeared as second-class citizens feeding off scraps, the pikey chavs round the corner from the swanky executive detached palaces of their bigger, more glamorous, more powerful, more influential, and above all more successful G14 reds, each Red victory parade frazzling the raging sense of inequality inside… imagine how painful that must have been to such proud clubs? (I can hear you crying now…)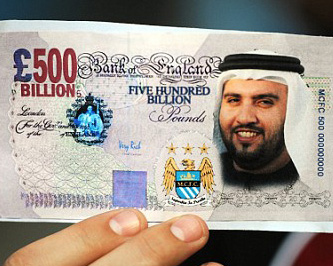 Of course, who constitutes the elite has always been subject to gradual change – as shown last season, unfortunately from our point of view. It wasn't always the Big Four. It wasn't always even four. In fact for many years it was usually two – us and whoever had bubbled up to the surface to challenge us that particular season (more than once, nobody did. We were just the Big One). United could make the same claim post-Prem.
Right back when Shanks' dynasty first got established in the early/mid 1960s, the United of Best, Law and Charlton were our main rivals, before vanishing from the spotlight for over a quarter of a century, replaced by the Man City of Francis Lee, Mike Summerbee and Colin Bell. As we entered the 1970s, Leeds and Liverpool vied for supremacy, with Everton, Arsenal (the double in 1970/1, followed by 18 years of not very much) and Derby County (champions under Brian Clough then Dave Mackay in 1972 and 1975) all having the odd brief surge to the surface before sinking back into the depths.
Forest, again under Clough, rose spectacularly in the late 1970s, winning the league and back-to-back European Cups as well as a few League Cups. For 3 or 4 years, Liverpool and Forest were the Big Two. Note no mention anywhere of Chelsea until the mid/late1990s, or Tottenham, or indeed Arsenal until George Graham in the late 1980s. Some unlikely runners-up included QPR (we nipped ahead of them only in the last game of the 1975/6 season by winning our last game, at Molineux) and Ipswich Town (pipped by Villa in 1981). W.B.Albion, Southampton and Norwich City also had their moments at the heady heights. It was possible then.
Perhaps most hurtful of all for those in the red shadow in this two-tier system, even the once-all-consuming local derbies became devalued – at least for the Big Reds, for whose supporters beating their local rivals became no longer the top prize. They had bigger fish to fry – Liverpool and Utd's games with each other, United's heavyweight clashes with Arsenal and more recently Chelsea, Gooners' attention more fixed on fixtures against United and Chelsea than Spurs. And there were always those heavyweight Champions League fixtures … never mind Everton, we've got Barca on Wednesday. As noted professional smartarse Oscar Wilde observed, 'If there's one thing worse than being talked about, it's not being talked about'.
For the Evertonian, the derby being relegated in importance adds bile to bitterness. For them, the derby match is the focus for all their sense of being left behind, their only chance to reclaim some local pride and bragging rights, the odd cup run notwithstanding. Even if Liverpool were to win the Premier, the Champions League and the Grand National, Evertonians would continue to dine out on the back of any scruffy derby triumph they can get.
This gulf spawned a new breed of supporter of the forgotten three, driven by an almost obsessive hatred of their overpaid, media-hungry, fat cat fancy dan rivals – 'Liverpool/ Man Utd/Arsenal ruined my life'. Unable to compete either on the pitch or in the transfer market, the fans have no other outlet for their growing frustration than to belittle their neighbours' achievements, dismiss them as not 'real' football clubs but bloated corporate giants, and deride their fans as glory-hunting, fickle, transient, merchandise-buying consumers, not locals but travelling from all over (a particular complaint against Liverpool from Evertonians, and against United from everybody, including Liverpool). Those three are all the people's clubs, you see.
But the ground is shifting. The gulf no longer seems unbridgeable. You could even argue they've already bridged it. It seemed the only realistic prospect of them or anyone else joining the top table was for wealth of Abramovic-esque proportions to parachute in from a clear blue sky. Well it has, this time landing at Eastlands. Spurs, meanwhile, have suddenly acquired vast spending power to amass a squad which, if arguably lacking the very highest quality at the very top end, makes up for it with more than two teams' worth of very good quality players. Shrewd re-investment of the unfeasibly large sums they acquired for the likes of Berbatov and Keane (ahem) has helped. As we rock unsteadily with all our well publicised woes and financial restraints, even relative perennial paupers (once known as the Millionaires' club, incidentally!) like Everton seem able to match our spending power.
Everton seem to be progressing via another route – good old fashioned sensible housekeeping, moulding an assembly of unsung lower league and overseas bargains and the odd piece of heavy investment into a unit, whilst also recently starting to see their impressive youth policy bear fruit, with the likes of Rodwell, Gosling [where did we leave that written contract offer?] and Coleman setting out on what look like being very promising careers. Everton and for that matter Villa, who seem to be progressing under that most elusive of species, the benign and supportive American owner, probably have the strongest historical sense of being part of the elite, whilst City the strongest finance-based future case to join/rejoin it.
So all change then? Will City, Spurs and Everton finally emerge from the red shadows, or will their renaissances look no more than a brief scamper into the sunlight as the red establishment reasserts itself?
And what of the reds themselves? What happens to United once the Glazers get asked for the bill and old Sir Alex finally chews his last? We are led to believe that Arsenal and their Incredible Youth will prosper for years to come, but that doesn't always follow – Crystal Palace under a youthful Terry Venables were dubbed 'The Team of the Eighties' by the ludicrous London media. Remind me what happened in the eighties. There's also an ageing Chelsea that could be beyond even Abramovic's wallet and any coach to fix in the short term – losing or replacing Drogba, Terry, Joe Cole, Ballack, Lampard, Carvalho, Ashley Cole etc won't come cheap.
All of which leaves – Liverpool. What part will we have to play in this New World Order? Still part of the big However Many, or slipping back amongst the also-rans?
'This summer will be big', said the soothsayer Tom Hicks. Well for once he's right, though perhaps not in the way he intended. This is indeed a Big Summer for Liverpool Football Club.
Chris is the author of the Heysel diary, From Where I Was Standing.