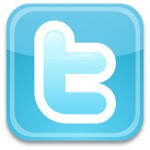 As I somewhat inappropriately announced on Twitter (in that, regrettably, I did so before telling those concerned – occupational habit of Twitter, it seems, as Messrs Bent and Babel can attest to) – I have opted to no longer write for the club's official website.
In my experience, the people at the website are all fine folk, and my encounters with those in other areas of the club have for the most part been extremely positive. It's fair to say that a lot of good people work for Liverpool FC, in various parts of the organisation.
I love the club dearly – obviously – but the problem is that I'm not sure what the 'club' is right now. Do you?
It's as if it's been taken over by some temporary alien host; and so, like a loved one who's been 'bodysnatched', I cannot trust that which I hold dear to be its true self.
Providing it isn't destroyed or irrevocably crippled in the meantime, Liverpool can, and surely will, rise again. It is an institution that transcends its current predicament, and be it two, three, five or ten years, it can get back to being a major force. But what is happening right now is something I cannot in good conscience continue to be associated with.
I'd wanted to quit on several occasions in the past; it was often a thankless task after a bad result (but I'd soon get over each torrent of flak), and once Gillett and Hicks started making a mess of things, I frequently felt tempted to distance myself. But I appreciated the chance to reach a lot of readers, and, out of loyalty to the supportive people at the website, to Rafa, and to those readers, I stuck with it as, one by one, all of the other columns launched at the same time disappeared.
I always envisaged myself offering support to any Liverpool manager; if Rafa ever went, I'd perform the same role for his successor. But that's not going to happen. So long as it's not some ludicrous appointment – and, while I don't expect a world-class manager to take the reigns while so much uncertainty surrounds the clubs finances, I don't believe it will be a duffer, either – I will still give the next man my full backing. But I cannot fight his corner from that particular platform.
This is not as a protest at Rafa Benítez's dismissal, although there were many elements about it that left a bad taste in the mouth; it's more a case of this past week being the straw that broke the camel's back.
Then there's my integrity as a writer. I'm no saint; I make mistakes in both my behaviour at my judgement. But at least I try to be honest. Everyone in life massages the truth a little, if only to protect the feelings or reputation of others, but there are acceptable degrees.
Obviously it's difficult to say certain things on an official site; I was never told what to write, or to toe the party line, but discretion was clearly necessary. I understood and accepted those limitations, not least because I could still speak honestly (even if I had to occasionally bite my tongue, as it were, on certain issues).
However, last week I found myself asking what good could I do the next manager on there?
In my opinion, the main reason Benítez struggled last season was because, before a ball was even kicked, he was undermined financially. That set the tone.
Of course, both he and his players made mistakes to compound matters – but there should have been more 'insurance' built into the squad, to allow for the inevitable human error (managers can't get every decision right, and players will lose form and/or get injured).
That's why large squads are necessary if you are expected to achieve great things – they provide the insurance. Otherwise how do you contend with injuries to top players and remain competitive? How do you keep players on their toes? Benítez sold players believing he would have the full amount to reinvest; therefore, when that money was transferred to debt repayment, he was left short on numbers and quality.
To be expected to compete for the title – but also endure the extra games in the Champions League – a large squad is essential. Yet instead of growing steadily more expensive, as revenue from several impressive European runs should have enabled, Benítez's squad was getting cheaper and cheaper; all the while, rival owners invested money, rather than syphoning it off. No wonder clubs like Spurs and City overtook Liverpool last season. Liverpool did give healthy pay rises to some major players – a necessity – but when those players were injured or off-form, it meant little was left in reserve.
Perhaps Rafa got into too many battles within the club, but I don't see it as anything Bill Shankly wouldn't have done; indeed, Shanks' contempt of the 'suits' at Liverpool was almost pathological. He loathed anyone interfering in his job, or thinking that they knew better. He frequently butted heads with the directors, and threatened to quit on numerous occasions.
Maybe Rafa went about some of his disputes in the wrong way; everyone will have an opinion on that. However, I'm pretty sure he just wanted the resources to build a winning team; therefore, winning off the field was purely as a means to win on it. He wasn't looking to win battles simply to bolster his ego – not when his reputation relied solely on results on the pitch.
On the official site, it had obviously become too sensitive to talk about spending issues, and too sensitive to talk about Benítez. I accept that. (Whereas people on LFC TV can speak with more openness, the written nature of the official site led to far more restrictions.) With this in mind, I feel I would have struggled for something to say.
And I want to speak out against Gillett and Hicks with impunity; to do so without worrying about upsetting anyone at Anfield. Because, in recent months, my stance on the two Americans has continued to harden, as the club feels increasingly fractured by their refusal to do what's best for LFC, and to care only about what's best for G&H.
Even until fairly recently, I harboured a nagging uncertainty – tiny, but enough to try and give some benefit of the doubt – that maybe they just got caught out by the financial crash; an argument some people made to me, and which, in trying to be as fair as possible, I had to consider. While I was critical of the pair, I always stopped short of outright condemnation.
However, while it's true inasmuch as the downturn in the market did not help, their refusal to sell for anything less than a large profit – and Hicks' distasteful boasts in the American press about how much money he will make – finally removed that last scintilla of doubt.
This decision will doubtless cost me readers, and cost me money. I worked for the site for free for a couple of years, and from then on received a modest sum; the understanding was always that it helped promote my books and, more recently, this website. I will no longer have the opportunity to drive that traffic to the areas which help me make a living.
However, income generated from people subscribing to this site has granted me my ultimate wish: a steady, regular income, that unlike the erratic nature of book sales, is enough to live on; beyond which, I can work in true independence. Getting rich has never been the plan. Despite offers from publishers, all of my books have been self-published, not least because I never want to be in a position where someone else tells me what to say, or when I can say it.
As a writer, your word is your reputation. Despite it being my fastest-selling book (top 40 on the overall Amazon book chart in its first week), I pulled the plug on Above Us Only Sky just three months after its release in late 2007, because I could no longer stand by its generally positive tone regarding Gillett and Hicks. To do so cost me thousands of pounds, with demand still fairly high; in the aftermath, copies continue to change hands on eBay for £100, as other people profit from its out-of-print status. But I don't regret washing my hands of it. It's never easy in life to stick to your principles, but I do the best I can.
Finally, I would like to offer heartfelt thanks the supportive, knowledgable staff at the official site; being asked to write for the club – back in those happier times – will remain one of my proudest moments. But a lot has changed since 2005. We can but hope that a lot changes in the near future, and things get back to something like the way they were.
But right now, rather than hold my breath, I'm moving on.