I think it's fair to say – if not necessarily fair on him – that Roy Hodgson would be the most unpopular appointment as Liverpool manager since … well, since Bill Shankly.
Not that Shankly was a particularly unpopular appointment. But he certainly wasn't already a big name. Then again, Liverpool were floundering in the old Second Division at the time.
However, since he stepped down in 1974, the managers have been: his trusted sidekick; and then his trusted sidekick; the club's greatest-ever player; the club's most fearsome captain; the club's most loyal servant; a man fresh from taking his share of credit for France's 1998 World Cup success; and finally, the Spaniard who plotted the only 'consistent' usurping of Barcelona and Real Madrid seen in two decades in Spain. (Between 1984 and 2004, only two other teams – Deportivo de La Coruña and Atlético Madrid – won the title, each doing so just once; Benítez won it twice in just three years at Valencia.)
Now Liverpool are apparently considering appointing a likeable journeyman (whether or not that's seen as insulting, it's true in terms of his CV), who has won nothing outside of the modest environs of Scandinavia. Meanwhile, the only man who seems to have officially thrown his hat into the ring is Kenny Dalglish, arguably the most legendary name in the club's history, but a man who has not sat in the dugout for 12 years, and whose last job ended in failure.
This post is for Subscribers only.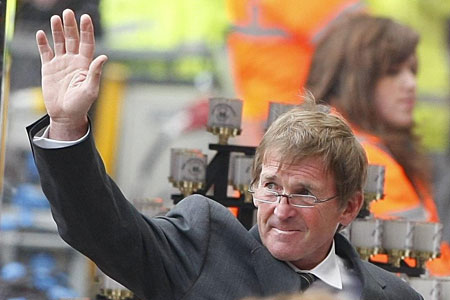 [ttt-subscribe-article]