Mark Lawrenson has launched a massive broadside at Rafa Benítez in the Daily Mirror. Nothing like sticking together in difficult times, eh?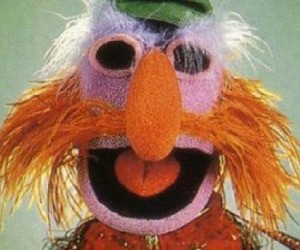 "Rafa Benitez must be shown the door at Liverpool at the end of the season. It is time for change and the Spaniard should go, even if Liverpool somehow manage to finish in the top four."
I'm not going to deny that there have been too many defeats and not enough worthy football this season, but sacking Rafa if the Reds "somehow" manage to finish in the top four seems to ignore that he must have done something right to end there. If Liverpool win all their remaining games to get 75 points, that would surely undo a lot of what's gone before.
"Benitez has had six years at Anfield and, if anything, the club has gone backwards during his reign."
This is just plain wrong. Utterly, utterly wrong.
The team has gone backwards this season, undoubtedly. But not every Liverpool side under the great managers went from strength to strength year after year. Teams do have blips; blips that last a season, even beyond.
The two seasons between 1969 and 1971, Bill Shankly finished 5th. As someone pointed out to me yesterday, in one of those seasons the Reds scored a measly 42 goals in 42 games. Sounds pretty dull to me. But was Shanks' time up? Of course not; even after a handful of years without a trophy. He shipped out some major names, bought some 'unheard-ofs' and success followed by 1973.
Different times, of course. But it doesn't mean that managing is easier now. If anything, with the added media scrutiny, and the increasingly short patience and attention spans of fans, it's tougher; not to mention the curse  of player power.
Lawrenson uses the 2003/04 team to suggest that the Reds have gone backwards. Forgive me, but didn't that side, after a poor season beforehand, finish 30 points off the leaders and win nothing, having failed to even make it into the Champions League having just finished 5th?
Liverpool are currently 15 points behind the league leaders. At a pro-rata rate, with a quarter of the season left, you're looking at 20 by the end of the season. So even in a "disastrous" campaign, there's still no evidence that the club has gone backwards from that end point. And even if the Reds end up 30 points behind the winners, that's not going backwards either; that's returning to that level.
Indeed, Liverpool have on average won more points each season under Benítez than Houllier, and finished far closer to the eventual champions. Liverpool's record in Europe is far, far better than it was before Rafa's arrival, too. Just because this season has fallen short – and it has – you can't say that the team has gone backwards as a whole.
Of course, part of the problem is the emergence of other clubs. Clubs that have owners who dip into their own pockets; owners who put money in, rather than take it out. Y'know, simple things like that.
"But with Liverpool on a downward spiral, the most worrying question must be what on earth now is the future for Steven Gerrard and Fernando Torres? Gerrard will be 30 in May, Torres is one of the best strikers in the world, yet their careers are being unfulfilled at Anfield under Benitez."
So, no credit for Benítez for buying Torres? No credit for Benítez for taking a striker with a maximum of 13 goals from open play in a season – at a time when people said he should go for Michael Owen or Darren Bent! – and helping him become the world's best?
I hear that Henry Winter was Tweeting that both Moyes and Ferguson should be lauded if Wayne Rooney fires England to glory in the World Cup, as his marvellous "mentors".
Ferguson has helped Rooney improve his game. But I don't recall much credit for Benítez when Gerrard was Player of the Year last time out, with 24 goals, or for when Torres scored 33 in his debut season; let alone when he fired Spain to glory in Euro 2008. Did Winter and his ilk praise Rafa for that achievement?
"If Rafa goes, what next for Torres? Either way, Gerrard's talent deserves better."
Perhaps Gerrard's talent does deserve better. Equally, Liverpool FC deserves better from its captain than we've seen this season.
He's had injury problems. That's not his fault. That's not Benítez's fault, either.
But the player has to improve his body language. And his passing. You can argue that the movement isn't there ahead of him, but equally, simple passes are simple passes, and in the past two games, he's not even managed those. Gerrard lost possession 13 times against Wigan, and 57% of his passes went astray in Lille. That's appalling.
And even though he was found innocent, players on £100k+ a week need to choose where they go out on a night more carefully. The incident has also led to a civil lawsuit – announced during the opening week of this season (coincidentally?) and such events cannot help him on the pitch.
"Benitez's record in signing players around the £10million mark is appalling."
Remind me, how much did Xabi Alonso cost? And as Lawro mentions Riera (a big let-down this season) in the next sentence, why not mention Reina, who cost a similar amount?
"Dirk Kuyt works hard, looks decent in a good team, but decent isn't enough for the five-time champions of Europe."
Sorry, but Liverpool hadn't won a league title or European Cup for a long, long time before Rafa pitched up; a decline that took place under Graeme Souness. Once you're knocked right off the perch, it's not easy getting back up again.
"Emiliano Insua looks like little boy lost."
At times, this has been true. He's a good young player, but has been exposed defensively.
Equally, it's been true of several Arsenal youngsters in recent seasons. Ah, but they're allowed time to develop. And as this sentence followed on from Benítez's £10m signings, it's only fair to point out that Insua cost £1m, not ten times that amount.
Also, Chris Mavinga, in the Thuram mould, is a superb prospect at left-back, and he's one Benítez signing that will become a star in the coming years. And Aurelio, a free transfer, was a great left-back last season, but he has yet to fully recover his form after injuring himself playing in the garden last summer.
"Lucas will never be a top player."
Not world-class, maybe. However, someone better tell Dunga, as he plans to take him to the World Cup. But what does the manager of Brazil know in comparison to the failed boss of Oxford United?
Lucas is 3rd in the list of most successful Premier League passes this season, with 1464, at an accuracy rate of 84%. Only three players have made more successful tackles than his 111. He's not perfect, but to continue to put the blame at his door is just pure bullshit.
"Frankly, you can go right through Rafa's team and most of them are found wanting."
On this season's form, yes. It's hard to pick too many consistent performers.
But form is temporary and class is permanent. Reina? Agger? Johnson? Mascherano? Gerrard? Carragher? Torres? – are these players found wanting over the course of their careers? And even much-maligned Kuyt has 10 goals, to add to 15 last season, and countless assists.
"Just compare the Liverpool side that lost to Wigan and now Lille to Gerard Houllier's team in his final game in charge, a 1-1 draw with Newcastle in May 2004. This was the final line-up: Dudek, Finnan, Carragher, Hyypia, Riise, Murphy, Hamann, Gerrard, Kewell, Heskey, Owen. You cannot tell me that team, that squad of players, would not have beaten the Liverpool team which lost at Wigan. So, in six years in charge, Benitez has gone backwards."
What utterly pathetic logic. Would that team have won 4-0 against Madrid or 4-1 at Old Trafford? You can't make such comparisons based on a couple of games.
Would that team have won 86 points last season, in a more competitive league than 2003/04? Remember, even Lawrenson never played in a side that dropped fewer points in a single season; the only Liverpool side that collected a greater percentage of points was Paisley's in 1978/79.
Edit: In addition, due to age and/or falling standards, injuries and declining contracts, Dudek, Finnan, Hyypia, Riise, Murphy, Hamann, Kewell, Heskey and Owen left the club for a combined total of around £20m.
In other words, Benítez was left with such a brilliant collection of players – or the money for those already on their way out – that £20m was all he could reinvest… or rather, all he would have been able to invest, had £14.2m not been been put towards Djibril Cissé before he arrived.
"It's ridiculous to suggest that the Spaniard has not had money to spend, either. He's had a lot of money. In fact, there's been a revolving door transfer policy at Anfield."
Exactly – players only coming in when players have gone out; money only going out when money from sales has come in.
No 'actual' money spent in the last three transfer windows. And the club is stagnating? Well, tell me there's no connection.
"Benitez spent £18m on a right-back, Glen Johnson, in the summer. Good player, but Liverpool needed another striker. That's bad judgement. Alberto Aquilani is supposed to have cost £20m and replaced Xabi Alonso. Has it worked? No chance."
Benítez wanted another striker and another centre-back. He was in the process of sorting deals out.
Halfway through the summer he was told that, all of a sudden, he didn't have what he'd raised plus the original transfer kitty: he had only what he'd raised. That's not bad judgement; that's being shafted. Would he have agreed to sell certain players if he knew he wasn't going to see the funds? Come on, no one can manage like this.
Also, Johnson didn't "cost" £18m. He was bought with almost £8m owed by Portsmouth.
Tell me, had that not taken place, what are the chances of getting money out of Portsmouth right now?
"But at Wigan, they were just too negative, sitting back and just trying not to get beat. Typical Benitez. So negative. He is a manager more suited to European football than the cut and thrust of the Premier League."
Again, 25 wins in the Premier League last season. And in 2005/06, 25 wins. In terms of winning percentage, only once – yes, 1978/79 – did Liverpool win more games (pro rata) in a single season.
There were lots of draws last season, but these came at the expense – or rather, the bonus – of the lowest number of defeats for any team that weren't champions. Indeed, only once in Premier League history has a team got as many as 86 points and not won the league – and that was 88 points, with four extra games played.
"If Roberto Mancini's men get into the Champions League, just watch them go. City will spend big, buy A-list players and Liverpool would be in danger of falling even further behind. That would be it for Benitez anyway."
City will spend big regardless. City already have spent big. I mean, hello?
City can already afford A-list players. Benítez can't. If £20m is a lot of money for Liverpool, £30m isn't a lot of money for City. City have already bought three players for more than Rafa has spent on an individual. And don't get onto the wages, with City landing major targets with the lure of £100k+ a week. Despite constant lucrative progress in the Champions League, Benítez can only offer those sort of wages to a couple of players.
There's already a chasm in spending. And that is not Benítez's fault.
"Whether that change comes because Liverpool decide he has go, or Benitez gets offered another job at Real Madrid or Juventus, enough is enough."
Hmmm, why would two of the world's most glamourous clubs want a manager who only looks to draw games?…
To be honest, I am beyond tired of this season. I cannot defend a lot of the football. After a really open start to the season it's often been dire and turgid. Some players are way out of form. Maybe the tactics are getting them down, or their own lack of form is undermining the tactics. I don't know how you can say for sure.
Having said that, there were masses of calls to drop Dirk Kuyt a couple of months ago; he scored six goals in the next six games. Maybe Benítez knows that at least he'll give 100% out on the pitch, something I'm not sure you can say of Gerrard at times this season; at least in the way he's given up chasing back, and spends too much time berating others and sulking.
(I've questioned Carragher's alleged lack of support for Rafa, but I will grant him that he gives 100% out on the pitch.)
Without the star names, Liverpool were grinding out results. The star names returned, and results have dipped.
I believe that Benítez deserves another season, not least because it sometimes takes the summer break to draw a line under things. Just as last season did not carry on the brilliant way it ended for Liverpool, the reverse can easily happen, too.
Once things spiral, it's hard to arrest during a campaign, because you're climbing a hill with weights strapped to your body; but a new season can erase that.
Look at the supposed master motivator, Martin O'Neill. Last season his Villa team were doing really well until Christmas. Then, before a last-game victory over Newcastle courtesy of a Duff own goal, they won only one out of 15 games.
Could he do anything about it? Did his great up-and-at-'em half-time team-talks work? No. Did Villa fans want him out? Yes. Do they now? No.
My main fear for Benítez is that he will be hounded out anyway. While he has to look back at his mistakes this season – like everyone else at the club over the summer – he may never get a fair (or even accurate) press. And that affects the perceptions of far too many people.
As I've said before, Benítez was criticised for "blowing" the title last season, even though it was a remarkable effort. If the squad is as bad as people like Lawrenson make out, then how did such a "bad" manager come so close to landing the title with 95% of it? It had to be in a large part down to expert management.
Yes, the squad is too light; everyone at the club knows that. But again, while four clubs boast collections of players between £200-270m, Liverpool's remains stuck at £150m for the third season running.
The football must improve next season. Clearly. But Benítez cannot be faulted if he doesn't work miracles every season; just as Wenger has had his share of similar campaigns in recent times. (I recall Alan Hansen slating Arsenal's passing on MOTD last season, when they were in a rut.)
As Rafa said when I met him – confirming what was indeed my raison d'être – he appreciates that someone takes the time to give his side of the story, and defend his overall record, but that the crucial thing is that it's not about "Rafa Benítez", but to do so for any Liverpool manager in the face of a negative press and a litany of ex-players putting the boot in.
If it were Shankly's mid-period record under scrutiny today, I like to think I'd be equally supportive when, it's clear, so many people would not. It doesn't mean I'll be proved right, but at least I have a clear conscience.