It's not every day you answer a call from a withheld number and it's Jamie Carragher on the other end. It's a bit of a shock when you're putting your son's dinner in the oven on a Saturday dinner time.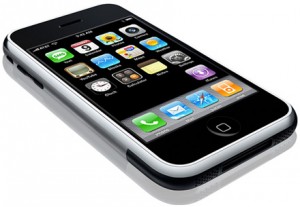 For a while I got to be Adrian Durham, although hopefully I squirmed a fraction less (just a fraction, mind) than the Talksport presenter who famously called Carragher a 'bottler' and was duly taken to task.
The Liverpool vice-captain was particularly unhappy with a piece I wrote on here after the Wigan game, which had been pointed out to him by some friends.
In fairness, the only real problem Carragher had related to my hypothesising that his family's views on Benítez could therefore reflect his own.
He hadn't read my later piece, where I made a semi-retraction, and where I'd already accepted that you can't hold a family member accountable for their views. He didn't think that his family should be brought into it. And put like that, I said "fair enough"; things always feel more personal when relations are involved.
I noted that it was a case of me trying to read his intentions over the Sunday Times' piece, in conjunction with 'rumblings' of discontent, and that if I'd made some wrong judgements, I was happy to accept that. And I hereby aim to put the record straight.
He wasn't bothered about criticisms of him as a player, just his motives, etc. He argued his point well, although I was clearly caught off guard, and probably spent more time mumbling than is ideal. (For a while, I'd have felt less heat had I been in the oven with the fish fingers.)
Once he'd calmed down he was as nice as pie.
He seemed to think that I worked for the club, when in truth I submit articles on a freelance basis for the club's website.
But I accept that, by having even that connection to the club, and having met Benítez, it could look like I was making 'official' statements, even on my own website. This is a regrettable problem, but just as the website claims my views don't necessarily reflect those of the club, the same applies on here. Part of the reason for this site is to speak in an uncensored manner.
As soon as I'd cooled off after publishing the article on Tuesday morning, I regretted it, for the very reason that it could cause embarrassment for those concerned, and that was the last thing I wanted. I was on a real downer after Wigan, and wanted to vent my spleen. Maybe it backfired, although most of the piece I will stand by.
After the initial hairdryer treatment, which had clearly been fuelled by people offering a negative opinion of me to him, I actually enjoyed the civilised portion of the conversation, and was happy that he gave me a chance to talk, both in explaining what I meant, and about the club we both clearly love.
The content of that discussion will remain private – it's nothing sinister whatsoever, I simply don't want to say anything that might be misconstrued or unduly twisted – but as I found when chatting to Rafa in October, Carragher is a very passionate man when it comes to Liverpool FC.
Finally, I didn't know whether to just leave it as that, or to offer a public explanation. As the 'offending' piece was public, I felt I should resolve the issue once and for all on here.
As a writer, my need is to unburden myself; that's what writers do. We're a strange breed like that. And this is one story that I certainly didn't go searching for; not intentionally, at least.
As I'd obviously told my mates (as you do when Jamie Carragher phones you up), and as they're all match-going Liverpool fans who know dozens of other Liverpool fans, it might seep out anyway.
The key thing is that my respect for Jamie Carragher hasn't diminished, and my hope remains that next season can be a successful one for Liverpool, with him, Gerrard, Torres et al, fit and in form in a team managed by Benítez. That's what I want to see, and what I think we can see.
My ultimate hope, however, is just that the team gets back on track and goes from strength to strength, no matter who is in the XI, and who is managing. But until there's a shake-up at the very top, or at the very least, some significant investment, I don't hold out any especially great hope.