It's interesting to me that a manager with a world-class CV* could be described as 'lucky' by his critics. If these naysayers were confined to cranks on the internet, it'd be one thing; that the accusation has been made on national TV by commentators is quite another.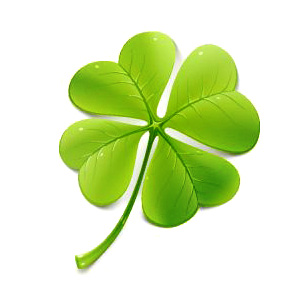 (*For me, two major league titles, a Uefa Cup, an FA Cup, constant Champions League qualification, the highest amount of league points in a Liverpool season for 20 years and, of course, that "now we get to keep it" 5th European Cup, all in just eight-and-a-half seasons is evidence of a world-class CV – especially when he has never had anything better than the 3rd-most expensive team/squad in any of these competitions. It doesn't make him perfect, but then nobody is. However, he also has two of the Reds' top-six seasons when it comes to winning the best % of available points in a campaign.)
But he's been lucky, right?
The Media
In this sense, Rafa couldn't be more lucky. The media at large clearly adore him. They eulogise his every decision, and support his every idea.
After all, even though Alex Ferguson rotates more (376 to 364 between 2006 and 2009), Benítez is given all the credit for what is clearly a successful form of management. And even though Chelsea, whom Andy Gray recently described as a giant side, have conceded a greater number set-piece goals this season – and as a far greater percentage of their entire total – it is zonal marking which gets all the plaudits.
Benítez is also incredibly lucky to have so many ex-Reds in the media, who never hark back to the glory days, even though the game has changed dramatically, and even though Liverpool had long-since fallen from the summit before he arrived.
He's lucky to have a supporter like Ronnie Whelan, who incorrect statement about Benítez's spending was out by just a narrow 75%. He's lucky to have Stan Collymore using his Daily Mirror column to back him on a weekly basis. Or to have the bag of sarcasm that is Mark Lawrenson sniping on Match of the Day. Or to have Jamie Redknapp, who happens to now be the son of a rival manager, making the most gob-smacking contradictions (not least in how badly Benítez treated Robbie Keane).
Irony aside, with luck like that, most people would never leave the house.
Take Andy Gray, Richard Keys and Henry Winter – football's most widely-heard pundit, most ubiquitous (obsequious?) anchorman and, across all media, arguably its most high-profile journalist (given his Telegraph and FourFourTwo columns, his insular Tweets and his regular appearances on the Sunday Suppository Supplement).
None of them like Benítez. Henry Winter has said as much on several occasions (too cold, unlikeable, etc). And it's widely known that both Keys and Gray hold the Spaniard in contempt.
Gray will criticise almost every last aspect of Benítez's policies – from his formations, to being "negative", to his substitutions, to how he has his team defend set-pieces, and so on – but is often very open in his praise of the Scouse core of Gerrard and Carragher. To my mind, Gray is not anti-LFC; he is, however, anti-Benítez.
(Perhaps part of it is xenophobia; just look at how harshly he speaks of continental players who go over too easily, compared with the more light-hearted tone he uses for Gerrard, Owen, Joe Cole and Wayne Rooney and other Brits when they take a tumble. If nothing else, Gray is an old-school Brit.)
Some of Gray's criticisms from time to time may be valid. The problem, however, is that Keys, as the Devil's Advocate (not that I'm going quite so far as to call Gray the devil), doesn't challenge Gray's remarks, but instead facilitates them by setting him up to hammer home the points. That's because Keys himself is no visionary; most of what he's learnt, and believes, has come from his colleague in the first place.
And then there's Phil Thompson, who does a sterling job defending Liverpool in the face of "never-managed, career-wasters" like Paul Merson and Charlie Nicholas.
But one thing Thompson will never admit is how weak the squad in 2004 was. When Nicholas put it to Thompson a couple of months ago that the current squad was far inferior to the one he and Houllier bequeathed, Thompson clearly didn't object. Why would he?
It's not just Sky. ITV commentator Jon Champion refers to Rafa as "the lucky general". While luck, both good and bad, plays a part in all success and failure, in the actual sporting arena it rarely extends beyond a narrow period of time; the longer the timeframe, the more the law of averages suggests an approximate (if never absolute) evening out.
That's before even getting onto all Rafa's allies in the English game: Ferguson, Allardyce, Bruce, Redknapp, Moyes, et al; none of whom are pally with each other.
I've said it before, but I can't recall one other successful manager or player, who has won several major honours, being called "lucky". To me, that remains incredible.
But Rafa is singled out. How lucky he must be.
(For a full assessment of the media and LFC, click here.)
Inheritance
With some revisionism (see Charlie Nicholas' comments as one example), it seems that Benítez actually inherited a really good squad; not least because he himself worked miracles with it.
Of course, his critics slate him for selling Michael Owen, when in truth, the only reliable (up to that point) goalscorer on the books was intent on leaving. Lucky Rafa managed to get given only £8m after Rick Parry's negotiations, on account of the player's contract having run down prior to his arrival.
And Heskey, who could have provided Benítez with someone to hold the ball up for goalscoring midfielders in the manager's preferred system, was already sold. (I was a big critic of Heskey's during the final Houllier years, but I said during 2004/05 that he would have been better in the new system, even if only for a year or two until someone more reliable was sought.)
The main problem for Lucky Rafa was that Houllier's best signings would only present a short-term legacy. Had Didi Hamann and Sami Hyypia been 25 in 2004, then they'd probably still be at the club, and money spent on their replacements would have been invested elsewhere. But they were already 30, as was Stephane Henchoz, who was a clearly fading force.
That's not Houllier's fault, as these were successful buys; but their age didn't help Benítez.
Let's also remember that Jamie Carragher became a really top-class player only after Benítez arrived and switched him to centre-back on a permanent basis, and that Steven Gerrard averaged six goals a season under Houllier, before becoming a 20-a-season man. So while these two were the best of Rafa's inheritance, he also reshaped their game. Steve Finnan was another who found his best form under Benítez.
Meanwhile, the young Academy graduates were way below the required standard. There were some other decent-enough kids, but even the promising Sinama-Pongolle only scored nine goals in 64 games; compare that with the much-less-heralded and less-expensive David N'Gog, who can play the lone-striker role and already has 10 in 42, and is still only 20.
Then there were the keepers: Dudek had a great debut season in 2001/02, but had been making ricks ever since. Kirkland, meanwhile, had the bone density of a baby sparrow with osteoporosis (and although a good shot-stopper, was terrible at 'sweeping' – slow across the ground and awful at kicking).
Elsewhere, Murphy and Warnock might have been kept on for longer (although Warnock had yet to play for the Reds, aged 22, before Rafa arrived), and Riise was certainly a good, if limited player. Smicer was talented, but ageing and rarely fit; ditto Harry Kewell, who should have been one of the real jewels handed over by Houllier, but whose body could no longer cope with Premier League football.
But Traore, Diao, Cheyrou, Diouf, Le Tallec, Baros and Biscan will always been viewed as deeply flawed players, even if some were capable of the occasional inspired game, as seen in the run to Istanbul. Worse still, most had precious little resale value.
Oh, and throw in Djibril Cissé, an erratic talent (who twice badly broke his leg; lucky Rafa) who, by today's prices, cost the equivalent of £28m (which lucky Rafa often gets credited with paying), and the squad of 2004 contained little more than a handful of talents capable of offering any kind of service to Benítez beyond the first year or two.
Time will tell, but to me, Torres, Reina, Mascherano, Agger, Johnson, Benayoun, Gerrard, Kuyt and Carragher are a far better collection of first-team players, with Skrtel, Insua, Aurelio, Riera and Maxi all good (if not perfect), and Kyrgiakos surprisingly sensational in January. Babel is an enigma, but even at his worst he's preferable to the odious Diouf.
Then there's Lucas, who, despite his critics, is now in the Brazilian squad on a regular basis on merit. (For any idiot who refers to him as a "so-called Brazilian" or "least Brazilian ever", try telling Dunga, the similarly "European" central-midfielder who captained the country he now manages to World Cup glory in 1994. Dunga seems to think Lucas is Brazilian enough. At the time of writing, Lucas is in the top 5 for most successful passes in the Premier League this season, with a near-perfect completion rate, and in the top 5 for most successful tackles.)
Of course, some of these players will be exposed when the squad is decimated by injuries. Lucas, Insua, Skrtel, et al, cannot carry the team in the way an in-form Gerrard can.
But even Manchester United have lost games and conceded goals with makeshift back-fours; Liverpool had this problem for a large chunk of the start of the season, with 12 different defenders used by the autumn. And David Moyes was given incredible sympathy for Everton's injury crisis; Benítez was just told to "just get on with it". Every squad has a tipping point, where too many (or relied-upon) absentees become costly. Would United be doing as well if Rooney had been out as often as Torres this season?
Torres is perhaps the club's best signing of the past 30 years, but has been plagued by injuries in the past 18 months, most of which occurred when away with Spain. Lucky Rafa has often been presented with his star man brought back in pieces on an Iberia Airbus.
Of course, Rafa was jammy to get Torres in the first place. The player, who'd never scored more than 13 from open play in a season, and whom no other manager was tempted to bid on, was of course a sure-fire hit in waiting. Ditto Mascherano, who was struggling with English football in West Ham's reserves. Never mind that both give Benítez huge credit for improving their standing in world football.
The jury is rightly out on Aquilani, but while we can't yet celebrate any enduring brilliance, we also cannot write him off as he recovers from an injury and adapts to English football (although lucky Rafa gets accused of wasting £17m). Buying an injured player is not bad luck; but if a leading expert on ankle problems tells you he'll be fit far quicker than transpires, you can't exactly ignore such advice.
Of course, Degen, despite sometimes looking exciting going forward, is the one player for whom I cannot offer any kind of meaningful defence; a bit like him, really.
But the problem for lucky Rafa is the ability to pay high enough fees on mere squad players, and offer the kind of wages that keeps quality happy in reserve. You can find some cheap gems, but it's always a gamble.
Budget
I don't think any manager has had his spending as misrepresented as Rafa Benítez. An argument can be made for too high a turnover of personnel, and there's no denying that a fair bit of cheap dross has been brought to the club in the past five-and-half-years.
But as I've mentioned many times, if you neither have a big budget at the outset (with lots of deadwood around), and are presented with a failing youth system (in terms of producing players), what can you do? Spend it all on a couple of mega-expensive players? No. Add a Shevchenko and a Veron to the 2004 squad and Liverpool would probably not finished in the top four since.
For example: his first summer's work was £10.5m on Xabi Alonso, £6m on Luis Garcia, and £2m on both Josemi and Nunez. The vast majority of that money was wisely invested, and from the entire outlay of around £20m, £37m was recouped; but to have picked up two cheap gems as well as two bona fide successes would have been defying the odds.
Throughout his time in charge, Lucky Rafa has also missed out on several players who were well within the price range of his rivals: most notably, Simao, Alves and Barry. This was because, at the time Benítez arrived on Merseyside, Liverpool had run out of money; David Moores could not compete with the richer owners.
Since the arrival of Gillett and Hicks, Benítez has finally made several signings in the £15m-£20m bracket; although still not as many as reside at United, Chelsea or Manchester City. And, of course, £15-£20m is not as much in real terms as it was when he arrived; and the Americans have not exactly been true benefactors.
Despite selling several players for profit (Crouch, Bellamy, Alonso, Arbeloa, Leto, Voronin; Leto has a further sell-on clause, as does Paletta, that would net a nice profit), and generating around £100m in better-than-expected Champions League campaigns, Lucky Rafa is now being forced to sell before he can buy; even though his squad is already below the £150m threshold. (Four clubs are £200-£250m.)
Robbie Keane, at £19m, was an expensive flop; albeit one with a fair percentage of the money quickly recouped. But he was a less expensive flop than Shevchenko at Chelsea (£30m totally written off) or Veron at Manchester United (£14m loss on a £28m player).
What about 22-year-old winger Tosic, who cost United anywhere between £10m-£17m, and has barely been seen? Or inconsistent/mostly-absent players like Nani? Anderson? Hargreaves?
(Players who have played some part in United's success, but who still seem like luxuries to an outsider; even so, it's surely better to have these kinds of players in your squad, even if only as reserves, as the chances are that even if they don't seem 'worth' £18m, they will probably do a better job than most £2m players.)
This can be extended to Berbatov, who's not been a disastrous signing, but whose form is not becoming of such a big fee? Or Mourinho's £21m signing, Shaun Wright-Phillips, who did little and left for just £8m? Then there's Jose Antonio Reyes at Arsenal, who cost up to £17m and left for nothing. And lest we forget £32.5m on Robinho, who is now out on loan, along with £18m Jo.
So even Rafa's expensive flops haven't been as expensive as some of his rivals; and yet Keane is used constantly as an argument against Benítez, as if the Irishman cost £1billion.
Yes, if you have a lower budget you need to make sure you spend it wisely; there's less room for error. But of course, if there's less room for error, any given task becomes harder. And if 'elite' £30m players can turn out to be rubbish (and who expected it of Shevchenko and Veron?), then so can those who cost considerably less. No matter how sensible a manager is, and how well scouted the player has been, any transfer can fail.
All managers – even those with as many good signings over the years as Ferguson and Wenger – make expensive mistakes, because no player comes with a guarantee; even ones with world-class pedigrees can look out of their depth.
So why fixate on Keane and, even though it's too early, Aquilani, and ignore the extra dimensions added by Torres, Mascherano and Johnson? It's still only five players above £12m, with the majority successful. And of the only two others to cost over £10m, Xabi Alonso was a resounding success before the lure of Madrid (one of few clubs who can tempt players away from England) came calling; except, more people will focus on the inconsistent Babel.
Lucky Rafa was also denied Pato, Walcott and Ramsey when deals had been set up to get them at considerably less than for they eventually joined AC Milan and Arsenal for. It's not good enough to spot talent early if the club don't back you up.
For more on budget comparisons in the Premier League era, click here.
Opposition Strength
Prior to 2003 – just a year before Benítez arrived – Chelsea were just a normal club. Prior to 2008, Manchester City were just a normal club. In effect, these are the Blackburns of the new Millennium; only, their spending, as outlined here, is far in excess of what the Lancashire club shelled out.
In the '90s, Blackburn blitzed past all-comers. It was short-lived, with manager Kenny Dalglish immediately moving to a different role, but they overtook a very strong Manchester United side.
Whether or not Dalglish would still be a good manager 15 years later, with all the changes to tactics, quality and player power, is debatable; but he was an incredibly good manager between 1985 and 1995. Good management and large funds equalled success. Even Alex Ferguson's first great side could not keep Rovers at bay.
It would be another nine years before mighty wealth and top-class management appeared again: Chelsea and Mourinho. And yet again, Ferguson was overtaken; only getting United back to the top, as had been the case with Dalglish, once Mourinho had moved on.
But in the interim, managers like David O'Leary (won nothing), and rookie player-managers were still all the rage, with first Ruud Gullit and then Gianluca Vialli holding the reins at Stamford Bridge.
These men were all managing top-four clubs. And yet what are their greatest achievements as coaches?
Contrast this with Chelsea's managers since 2004, with a paragraph borrowed from an article I have written for Well Red Magazine (click here to buy)
"Just look at Chelsea; prior to Benítez arriving in England in 2004, it was Claudio Ranieri, a good but far-from-legendary manager (never won a league title anywhere), before which they'd employed Vialli and Gullit, both wet behind the ears. (It's a theme: gone are the days of the player-manager/rookie boss.) Since then they've had Jose Mourinho (Champions League winner!), Avram Grant (okay, okay…), Phil Scolari (World Cup winner!), Guus Hiddink (European Cup-winner, plus semi-finalists in two World Cups and one Euro Championship!), and Carlo Ancelotti (double-Champions League winner!)."
Lucky Benítez has been fortunate enough to manage Liverpool during a time when the world's best coaches have pitched up in the Premiership. And this is not 1992, or even 2002. This is post-2004, when two new über-clubs exist, and a succession of the games leading lights have controlled teams.
Benítez is also one of the world's best coaches. But he cannot be expected to work miracles; even lucky ones.
Indeed, he was so lucky that last season, having finally got ahead of the ultra-rich Chelsea (who were managed by a World Cup-winning boss), and left a then-struggling Arsenal for dead, he found that 86 points was nothing better than the highest-ever pro-rata tally for runners-up.
In other words, he was like a sprinter breaking the once-never-surpassed 10-second barrier, only to find that someone else had won by a nose. United were supposedly "there for the taking", yet they posted a hugely impressive 90 points.
Ownership
In this respect, Rafa has surely been at his luckiest. Who could want more than two incredibly supportive football experts (who see eye-to-eye like Siamese twins) running the club, pumping endless streams their own money into the venture to aid success? Who needs Jack Walker or Roman Abramovich?
And what manager doesn't dream of his bosses approaching someone else to take over after a few poor results, just months after they take over? And surely every manager wants to be fortunate enough to have his budget cut halfway through the main transfer window, when expected to push for the title?
Whether you feel it was through evil money-grabbing greed or just bad timing with the money markets, there's no denying that it's been an incredibly unstable time to manage Liverpool Football Club.
Okay, so now the genuine good luck…
The goal that beat Chelsea in 2005 may not have fully crossed the line; this has to be acknowledged. I've seen images that suggests it did, but I'd not stake my life on it.
But as for the result being lucky, the referee, in an interview with the Sunday People following the game, clearly stated that he would have sent off Cech and awarded Liverpool a 3rd-minute penalty had the Reds not gained an advantage for the foul on Baros seconds before Garcia prodded the ball 'in'.
Surely, with that in mind, it was Chelsea who were lucky? – conceding from a penalty and having 87 minutes to play with ten men, including a reserve keeper, would have presented a far stiffer task for Mourinho's men.
(Then there's the refereeing this season; if Benítez has been labelled 'lucky' on the back of some supposedly beneficial officiating, what does this mean?)
In Istanbul, Liverpool could, and perhaps should, have been dead and buried at half-time. Had Milan got a fourth early in the second-half, it really would have been game over. Incredible goalkeeping and bad finishing kept the Reds in it.
In terms of the overall game, despite a Herculean effort from half-time onwards, Milan were clearly the better side. So maybe there was some luck there. And yes, penalty shootouts involve an element of luck; but no-one is going to take Manchester United's victory in Moscow off them, are they?
But of course, Liverpool were the better side two years later in defeat; not that many people bother to mention that, when Jermaine Pennant of all people ran the Italians ragged. How did Milan take the lead and boss the game from the final kick of the first-half? From a heavily deflected free-kick. That Benítez is surely one hell of a lucky manager, eh?
The FA Cup victory over West Ham is seen as another example of Benítez's flukiness. And yes, it was another victory by penalties.
There's no doubting that the underdogs played the more uninhibited football, but in terms of Liverpool's good fortune, the Hammers' second goal was a Carragher OG and their third was an over-hit cross that spooned in. Why, that flukey "Spanish waiter"….
And the other cup final Benítez's Liverpool contested? – the Reds were beating Chelsea in 2005 until an 81st-minute Steven Gerrard own goal. Again, just how fortunate can one manager be?
Perhaps he's been lucky to not have the Anfield crowd, as a whole, turn on him; certainly nothing beyond groans, boos at half-time and a refusal by some to sing his name. After all, this is Anfield, not St James' Park.
But he's also had fools on the internet repeating the sick insults of opposing fans, when struggling seasons under Shankly (one spell lasted seven years!) or Fagan would never have led to such moronic behaviour.
And if you look at how the media now force managers out of their jobs, you'd have to say that Alex Ferguson was lucky to still be at United by 1990; but it was United's fans who were luckiest in that those that called for his dismissal were ignored.
But until Liverpool escape the position of 5th-most expensive squad and 5th-highest wage bill, with a stadium and match-day revenue dwarfed by rivals and a need to sell before buying – not least to pay off debt placed on the club by the owners – Liverpool will be lucky to finish in the top four every year; no matter who is in charge.
• • • • • • • • • • • • • • • • • • • • • • • • • • • • • • • • • • • • • • • • • • • • • • • • • • • • • • • • • • • • • •
Sign up to The Tomkins Times to read Subscriber-only articles, participate in the debate and download free eBooks.
Currently, 80% of Subscribers who voted think that the site is 'excellent value for money', with the remaining 20% finding it 'good value for money'; leaving 0% who said it was not good value.