It's hard to condense a season of problems into a few issues, but I will try to do so. (At least that will be a few more issues than some observers of the game will bother with, with their ignorant, pithy statements that condemn in less than 50 words.)
Lack of depth
Investment in the squad in 2009 has not been good enough; the manager clearly wasn't allowed to buy quality and quantity. I accept the limitations of the clubs finances, but some figures don't make sense. By my calculations, in 2009 Benítez has spent £37m but recouped £60m.
But that's not all. Add that almost half of the Johnson fee was paid out of last summer's Crouch debt, and that means a profit of £30m at a time when investment in the squad was paramount. Benítez wanted Upson, he wanted Turner. He was given £1.5m, and went for what he could afford. You can't keep cutting corners and expect a manager to pull a rabbit out of the hat every year.
Liverpool have a squad that costs £158m – four clubs have squads between £200m-£270m. That gap should have closed this summer, but it didn't. I'm pretty certain that Benítez does not have the squad he thought he would be able to assemble, having to sell players like Crouch, Arbeloa and Bellamy (all of whom would have been brilliant back-ups if money permitted), but not always having the profits to reinvest in the team.
Like all managers, Benítez has bought some duds. But whereas other clubs can afford to write them off, Liverpool cannot.
Also, the inability to pay really big wages beyond the main players means that quality cannot easily be kept in reserve. Hence youngsters only making their way in the game holding key positions in the squad.
Voronin showed at Hertha Berlin that he's a decent player, but he was up for sale this summer. With no money to spend, and Hertha pulling out of the deal, I'm guessing the manager decided to keep him and plan for the season with what he had. Long-term, players like Nemeth will supersede him, but like N'Gog, he lacks experience (which he's now getting in Greece).
The loss of Sami Hyypia has also been a massive blow. He was offered a new contract and a coaching role, but at 36 he could only be 4th choice. However, what a brilliant 4th choice.
As for his replacement, Kyrgiakos, he's not looked particularly convincing, although he's getting unfairly slaughtered for a bad ten minutes in Lyon. Patience, and settling in, just isn't allowed. He has the physical power and presence that was needed, and some vital top-level experience, but has a worrying lack of pace that, unlike Hyypia, he might not be good enough to get by without.
(The ultra-irritating Henry Winter, on a real anti-Rafa trip, Tweeted that "Kyrgiakos is no Alan Hansen" – which is pathetic, seeing as Hansen wasn't a 'cheap as chips' 4th choice defender; Kyrgiakos is supposed to be Alex Watson, not Hansen. It's like saying that Tomas Kuszack is no Peter Schmeichel. No shit, Sherlock!)
Liverpool now have some very promising 16-18 years olds, and a couple of very good 18-20-year-olds. But too much time was lost with Rick Parry and Steve Heighway protecting a failing Academy system, and then with Parry's own appointments failing to help rectify the situation. Only in 2009 did Benítez get his men in charge, and it could be years before that bears fruit.
A manager has to either have overall control of his Academy, or at least trust the men in charge; if they are working at cross purposes, it's not going to help the man upon whose shoulders success rests. When all other clubs were flouting the rules on catchment areas, Heighway refused to; perhaps admirably, but counter-productively.
Local scouting was hellishly amateurish (octogenarians working for beer money), and a problem is that it could take years for the recent changes to bear fruit, at least as far as local talent is concerned. Of those scouted who have emerged recently, only Martin Kelly looks to have a real chance of succeeding long-term, with the rest outside bets.
The young reserve team is showing a lot of promise once again, and there are some exciting talents therein, so hopefully some of the recently scouted Europeans will make the grade before too long.
Players like Mavinga, Palsson, Poloskei and Gulacsi all look to have something special about them, with the apparent necessary physicality to go with their ability. The beastly Ayala has already done well in the first team, and there are some talented, tricky little players such as Pacheco, who are unproven in handling the extra physical pressures of first-team football.
Loss of Alonso
I applaud Benítez's belief in Alberto Aquilani. I respect that he went for a player for the long-term, and that the club were advised he'd be fit sooner than transpired. In the meantime, not only was Alonso no longer present, but Aquilani wasn't, either. And then nor was Gerrard.
I think it was a valid gamble to try and last till September (when the Italian was supposed to be fit, according to a world-renowned ankle expert), with Gerrard partnering Mascherano or Lucas. But the gamble backfired.
However, a manager has to get in the right player, and if Aquilani is the class act Rafa feels him to be, then we just have to get on with it. And ultimately, any player, be it a different signing or even Xabi Alonso, could end up missing three months of the season.
As a result of Alonso's departure and the issues with Aquilani and then Gerrard, the balance of the side hasn't been quite right, especially with the exciting addition of Johnson changing the emphasis of attack – but teams don't just come together like clockwork. I've noted for many years that changing one component can throw out another; then you have to make tweaks.
In games against Chelsea, Man United and away at Lyon, Mascherano and Lucas have been excellent. But of course they lack a little creative edge when the onus is on them to pick teams apart. People talk as if they are the manager's ideal partnership.
The aim was never to rely solely on them, but Gerrard's injury on top of Aquilani's has limited the manager's options. So it's not an ideal combination, and one that has seen mixed results.
However, Lucas' form in the past few games has been excellent, and the lad must have massive cojones to deal with the abuse and come through the other side. However, his greatest failings seem to be that he is neither a stereotypical Brazilian, nor Xabi Alonso. (Of course, if Alonsos were ten-a-penny, Madrid wouldn't have made sure they got their man.)
Form of major players
With the exception of a few games here and there. Carragher, Gerrard and Mascherano have all been well below their best this season. Blame the manager all you want, but these players have fallen below their usual high standards. And that's the heartbeat of the team.
Mascherano had Barcelona and Argentina on his mind; massively so. Anyone could see that. Is that Rafa's fault? – taking a struggling player from West Ham's reserves and helping him re-establish a stellar reputation, only for that reputation to lead to the lure of Spain, and his head being turned? Or the crazy qualifying campaign Argentina experienced under El Loco himself, Diego Maradona?
Carragher has made too many mistakes, and perhaps lost some confidence as a result, leading to uncertainty in his play; he's generally been better in the past four or five games, but has been caught out on a few occasions that led to red card situations. People are getting in behind him too often, but as he showed against United, he has a leadership quality that cannot be overlooked.
Gerrard now has a civil court case hanging over his head, and has displayed some concerning body language this season. He has also made mistakes, like the crazy tackle for the penalty against Villa; the game that came on the day the civil action was announced.
All of these players "deserve" some iffy spells. However, they all came at once, along with numerous other problems. Perhaps they all fed into one another; one plays bad, the team struggles a bit, so another player is under more pressure; he then plays bad, and so on.
Injuries
All teams have injuries, but there comes a time when you say "that's really bad luck". I mean, that's really fucking bad luck.
Injuries to Reds on international duty is a massive concern; Spain have sent Torres back in strapping on four or five occasions now. Liverpool paid £20m for him, pay his wages, and they send back a wreck. But Benítez will be blamed for these injuries, as he is for almost everything.
Defensive changes
Too many injuries to the back line, some self-inflicted, others pure bad luck. The defence has been changing week on week, and it's hard to get some consistency.
Carra's header on Skrtel's jaw on the opening day put the Slovakian out of the team for a while and he hasn't looked the same since; that set the tone for the season. Last season, Skrtel was a rock; this season he's been a jelly. (A bit like Vidic after Torres mauled him in March.)
Agger's back has to be managed, and he came back very rusty (understandably) after surgery. The promising Kelly came in for a great debut, only to be badly injured towards the end of it. Degen came in, but got sent off for a yellow-card tackle; however, he was excluded from the Champions League due to quota rules, with Kelly his replacement. 18-year-old rookie Daniel Ayala was thrown into some big games.
Glenn Johnson's missed a few games of late, notably after a consistent, unbroken run of games for both Liverpool and England that appear to have taken their toll.
Aurelio got a freak injury in the summer playing with his kids. And of late, Insua has looked a little jaded at times, after non-stop football for the first time in his life (something I foretold would see him struggle at some juncture), plus a call-up by Argentina. He has been excellent more often than not, but was struggling at times before the Lyon match.
You can say that part of the blame lies with Benítez in that the back-ups haven't been good enough, but Andrea Dossena aside (who's also been injured), he's been stuck with kids or bargain-basement back-ups, and even some of the better reserves have been crocked. The first time Agger and Kyrgiakos played together was last night.
It's worth noting that United have shipped goals without their best defenders this season, too. But I'm not sure they had their best midfielders and strikers absent at the same time.
Refereeing decisions
This isn't sour grapes. The Reds had the luck in this sense against Manchester United, and it played a big part in securing victory; but it went against them in so many other games, dating back to Spurs on the first day, through Aston Villa, Fulham (Degen's was never a red), Senderos' Gordon Banks-style save to deny Aquilani and debut equaliser, and so on.
Liverpool have conceded as many penalties than they've won, which is ludicrous for a team that has on average been attacking twice as much as their opponents; the law of averages suggests that the better attacking teams win more than others. Torres has been hacked over numerous times, a Hull striker punched a corner clear, but nothing has been given.
Sometimes Liverpool got the bad luck they deserved; other times it wasn't merited. Even alien objects were breaking the rules and scoring at one point. Whether or not Liverpool would have got anything at Sunderland, a goal by a beach ball in the 4th minute is a confidence killer in front of a baying home crowd, against a team on a high. It was credit to Benítez that he didn't use it as a smokescreen, as would many managers who spend their week on the golf course.
And the fact of decisions like Voronin's at Spurs, when he was barged over with far more force than when Carragher conceded a penalty at West Ham, is that all teams need the referee to make the correct decision when points are in the balance. And all teams need a Get Out Of Jail card on their off days. (Such as an infinite amount of injury time.)
Luck
Man United have "scored" courtesy of four own goals this season. At least three of those efforts (the ones I've seen) were poor, and two off target. Those two off-target shots rescued a point against both Sunderland and CSKA Moscow at Old Trafford. Now some of that luck is made by pressure put on the opposition, but even so, if that luck had been reversed when Liverpool had opponents on the rack, there could be a massive swing in fortunes. Maybe Liverpool should aim for the corner flag more often? (No Ryan, that was a joke.)
Last season, Liverpool got some breaks at the right time; this season, they've mostly gone against the Reds. I'm not knocking United for their luck; that's their business – just using it as an example of how a team not playing well (and United didn't play well against Sunderland and CSKA) can get lucky at the denouement. I'm sure Liverpool had some favourable breaks at the end of matches last season that helped get a bit of a run going.
The media's assault on Benítez
One quick example. Last season, Rafa was castigated for playing Robbie Keane on the wing at Aston Villa for 20 minutes. This season, Harry Redknapp has done the same, for a whole match, to no outcry.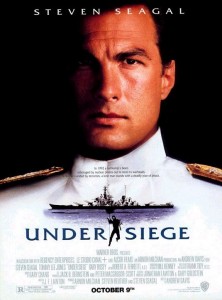 Men like Redknapp can drop players who score hat-tricks (Crouch) and feel no reproach. They can bench big money players, and not have people like Jamie Redknapp (oh…) going "you don't do that to a £19m player".
Add to that the shocking lack of facts about Benítez's spending, zonal marking, rotation, and you have some very stupid ex-footballers putting the boot in because they think their opinion is valid. This breeds a negativity around a manager.
Well, I think Paul Merson is really a woman; I've not researched the fact, I'm just giving my opinion. Of course, I may be wrong (though if I were an ex footballer, I would never suggest that). I think he used to play for Millwall Ladies and enjoy lesbian romps with big butch goalkeepers. Again, it's only my opinion. I think he used to get very drunk during his career and snort cocaine. Oh…
The constant stream of nonsense and bile has undermined Benítez, creating (to quote Jon Stewart, who also deconstructs the hypocritical media) little more than a 'clusterfuck'. The pressure is immense, when domestically, Spurs and Man City, with their far more expensive squads and masses more money spent of late, have gained fewer points from the past seven games.
All managers get some kind of stupid abuse in the media when they are struggling; but some, like Ferguson, they run scared of, and others, like Wenger and Redknapp, they like, either because of their pretty football or their blokiness.
Henry Winter admitted that the press don't Benítez, that he's cold and hard to like; from my personal experience, and those of every back-stage person I spoke to at the club, I can say that this is utterly misguided. I find Henry Winter increasingly hard to like, but that doesn't mean those who know him and work with him don't believe he's a top bloke. It just makes me laugh that the same people who laud Fabio Capello for being detached with his players say Benítez is wrong to do the same.
Liverpool, as a club, needs to gather itself: siege mentality time. But alas, with so many wounded its like the siege has already been breached by heavy artillery shelling.
Set-pieces
No, not a criticism of zonal marking, which has been largely excellent for four years (check the stats). But just bad individual mistakes that led to more pressure, coupled with a lack of height in general. Things have been much better of late, but this cost some early points that started the build-up of pressure.
Rafa's substitutions
I don't think any manager can be blamed for what happens after any individual changes they make; similarly, they also often get far too much praise when changes work, simply by happenstance. On the whole, Benítez's substitutions seem to work out pretty well. But a game can always do strange things, good or bad, after any given change.
The removals of Torres have been understandable, particularly as it was the stage of games where pre-existing injuries can be exacerbated. It worked in the final minutes against Man United, it didn't against Lyon. So what?
But I felt the removal of Benayoun at home to Lyon in particular was one that he might have avoided simply to manage the crowd. It got the Kop on his back, and created a tension that was palpable. Whether or not the change was valid from a tactical or physical point of view, it never hurts to keep the crowd buoyant and behind the team; that doesn't mean pandering to the masses, but on certain occasions, I sense it could help.
Fixture List
You can't do anything about this, but sometimes they favour you and sometimes they don't. Right now, with a spread of five home games and eleven away, Liverpool are the middle of a run of fixtures that is IN NO WAY representative of a normal campaign.
In the way that playing five out of seven games at home gives you cause to expect more wins (and to view those wins in context as "easier games"), playing five out of seven away gives you more problems than is "fair". Add that games have been against Chelsea, Arsenal, United, Fiorentina and two against the best team in France, and you can see that it was a horrid run. Even the two home games were against Lyon and Manchester United.
In form, you still expect Liverpool to take more points. But not maximum points. And at other times, a draw at Lyon would be seen as a good result, not least because the Reds played them off the park for 89.5 minutes.
Expectations
People still email me saying "but we are Liverpool!", as if those four words have any relevance whatsoever. It ignores the realities of the current hierarchy, like England fans thinking they have a divine right to success because they won a trophy 45 years ago. Get real. By that thinking, France should never have won the World Cup in 1998.
How does saying "we are Liverpool" win you games? Is Carragher supposed to say that in the tunnel at Stamford Bridge, and John Terry say "Fair point, geezer. 'Ere, 'ave all three points," rather than take us on with their far costlier squad, far greater wage bill, and manager with an equally impressive CV to Benítez?
Liverpool have a great name that attracts players. However, it cannot pay the biggest fees nor the biggest wages to land them. In the case of Torres, the something extra was Benítez, and the Spanish connection. But that won't work for everyone; Torres is fairly unique in that sense.
That's the reality of the situation. The stadium holds far fewer people and generates far less money than those of rivals', and money hasn't been pumped into the club, either to build a new stadium or fund transfers.
At least some profitably new sponsorship deals are in place to finally trade on the value of the Liverpool name.
Benítez's job description appears to be 'top four'. Christian Purslow, behind the new deals, stated as much recently, so it seems that people running the club (those in England at least) have a realistic grasp of the situation. But everyone else just sees "Liverpool" and thinks the club should be winning titles or qualifying for the last 16 of the Champions League, even though the club weren't even qualifying for the competition for most of the decade before Benítez arrived, or finishing as high as 2nd in the Premiership.
In Summary
On about three or four occasions this season Liverpool have been poor. (The same can be said of United, City, Spurs and Villa; only Arsenal and Chelsea have looked consistently good to me, although each has had a couple of poor games.)
Otherwise Liverpool's football has ranged from good to excellent.
Given the injury crisis and pressure, performances like those against United and Lyon show a quality and unity, rather than the guff written about the manager having "lost the dressing room". Just read Pepe Reina's views on the club to see that that's untrue.
Liverpool do not have a deep enough squad to cope with an injury crisis. But the limited wage bill (high wages are the crucial factor in success) and money diverted from Benítez's transfer funds have been behind that.
There are at least 17 players who are definitely good enough; but there is not the 20-24 some clubs can boast. Liverpool can only hope that the youngsters come through to fill those gaps, and better financial dealing helps the club compete again. They showed they could do it last season, but that was a superhuman effort.
Unless, of course, you believe the media: Benítez is not good enough, it's a two-man team, etc, and yet the same personnel, bar a couple of changes, ran up 86 league points last season, a 20-year high, despite Fernando Torres missing half the campaign.
I mean, that Xabi Alonso must have been better than Maradona and Pele combined if it was all down to him.