We don't expect much from the mass media, but really, we should expect something beyond the moronic.
Andrew Collins wrote an excellent piece in Word magazine recently, about just how awful newspapers have become in the slut-fest for ratings. Some good journalists exist at newspapers, but some bad ones do, too, as well as their line managers obsessed with what they believe sells. Tits, bingo, sleaze and people famous for being famous, or having slept with someone famous.
The supposed neutrality of the media is what gets my goat. My allegiances are well known. I don't try to hide them. And I don't have agendas against certain managers or clubs.
For example, I've written positive things about David Moyes in my latest book (that he does a great job on his budget, although I felt his pals at the LMA gave him the Manager of the Year over the more deserving Roy Hodgson), but if I have a sly dig at Everton, it's easy for their fans to think "well, he's a Red" and therefore take it in context.
If I was doing so for the national media, I'd expect them to be bitterly disappointed. Therefore, I have no interest in doing that for the national media.
I am not pretending to be neutral, but I do try to present my serious research as fairly as possible.
For example, people say that I defend Benítez for the sake of it, but when writing Dynasty, I had to devise a fair way to compare Liverpool managers across all eras, as well as the teams and managers they were pitted against. The methods would reveal who did best, and it could have no bias towards those I liked.
It was an education, forcing to me to reassess my beliefs on a couple of managers in particular. It was written before Benítez's best season (2008/09), but also before the current stumbles. Even so, it showed him to be up there with the best, having spent the least per-player (relatively speaking; various reasons for this are explained).
In some senses I ended up gaining a modicum of sympathy for Graeme Souness; sympathy that his recent outbursts make me sad about. I tried to be fair to him, but even then, he came out as useless in every which way I compared things. But I didn't stick the boot in and be unnecessarily cruel.
The mess between 1991 and 1994 bears no resemblance to the current situation. Souness could field a team with an average of almost 50% of the transfer record; meaning by today's standards, the average for each player in the XI would be £16m. Benítez has never got close to this; the only other Liverpool manager who did was Roy Evans.
Souness won 41% of his matches, compared with Benítez's 57%. Souness had one good cup run, and even then he won the FA Cup facing only one top-division team; Benítez's FA Cup, with Manchester United and Chelsea defeated along the way, was won against far better opposition, as was his Champions League success, while the two cup finals he lost were to AC Milan and Chelsea; hardly cannon fodder.
So for someone like Souness to imply that Benítez should be sacked is scandalous. He signed just one outright success, Rob Jones, and two or three players who had one, maybe two good seasons.
For those who haven't read Dynasty, Souness spent the equivalent of £23m on Paul Stewart, £32.5m on Dean Saunders, £25m on Mark Wright, £25m on Neil Ruddock, £22m on Julian Dicks, £20m on Nigel Clough, £15.5m on Michael Thomas and £14m on Mark Walters.
(The record transfer fee is now roughly ten times what it was during Souness' reign. Each of these totals is taken as a comparison of the transfer record at the time; in other words, as Dean Saunders set a new British record, he's the equivalent of Robinho. At 52% of the record later in 1991, Michael Thomas' fee can be taken at £15.5m by today's terms.)
Yes, that's how utterly useless Souness was.
(And I've not included his less-expensive flops, like Piechnik and Kozma, as I think too much is made of cheap punts that go wrong.)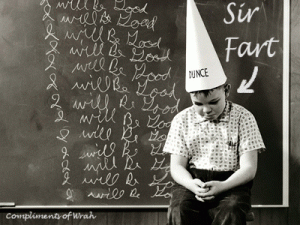 But they have no shame, these pundits. No shame, and no self-awareness. At least Souness had the balls to manage; but at Liverpool he did it so fucking badly. So surely you'd slink off into the sunset and not utter a word?
I mean, has he yet to correct himself for saying a year ago that Yossi Benayoun is not good enough to play for Liverpool?
Some others simply defy understanding.
[For now, the following is for members only]
[ttt-subscribe-article]