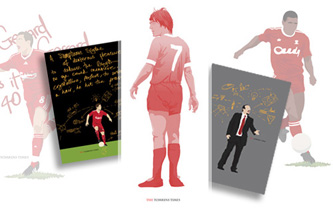 The Tomkins Times Shop
•
T-shirts & More at Spreadshirt


A selection of just some of the available designs can be seen at the foot of this page. More options will be added all the time.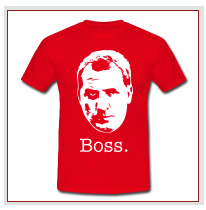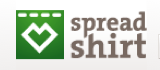 •
Posters
Posters and framed prints can be purchased from our Society6 store.


•
Books
At present, none of my books are sold directly by this website. However, a list of the titles, with links to buy on Amazon, can be accessed here. (Note: some titles are out of print, although second-hand copies may be available.)
At present, only a couple of my books – plus Chris Rowland's From Where I Was Standing – are available on Kindle. In time, more titles will appear on that format.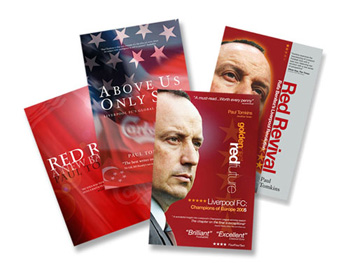 •
Designs
Created  exclusively for The Tomkins Times by football illustrator Dan Leydon, the following designs are available in t-shirt and poster form. (See links above.) More designs to follow in due course. There are also many other designs in the TTT shop.