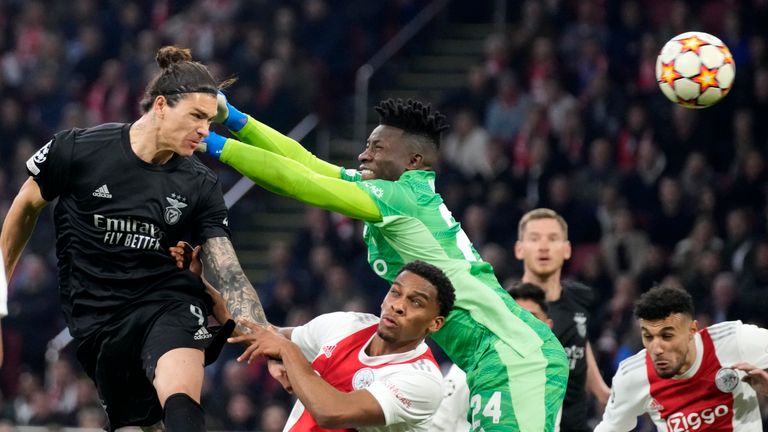 (Image: Darwin Núñez scores a cracking header against a small Ajax defence)
Ajax Be Warned!
With the Wolves game postponed, and the Chelsea game in doubt due to the funeral arrangements for the Queen, it seems that the game against Ajax will be the Reds' last until October.
An insane sequence of games is suddenly made sane, including the reduction of a mad, tough away game, with Man United and Everton already visited (and Napoli), and Arsenal, Spurs and Chelsea (as it stood) due before match-week 15, with Man City at home before then, too.
There is no logical reason to postpone the visit of Ajax, as it falls easily between the initial period of mourning and the funeral, and no time to reschedule it. It surely goes ahead.
What Liverpool need now is training time. Regrouping time. Tactical tweaks time. Instead, it was going to be play/rest-day/play – or possibly, with all the injuries, play/rest-day/play/pray. Now, that's been eased.
Wolves were due to face the Liverpool backlash, but the Reds may have lacked energy to go tooth-to-tooth after the short turnaround. Ajax, through no fault of their own, may now be in the firing line.
Anyway, I've written a few thoughts on the Ajax game, and the benefits of playing only this game now until October. Suddenly, the World Cup is likely to be just eight league games away, and the transfer window open in ten.
Note: keep abreast of developments about our impending lock, stock and barrel move to Substack. All annual subscribers should now be able to access the new site's paywall, even if no unique content will go on there until the move is complete (but I will start duplicating all articles on there as of now). Monthly subscribers will be transferred on the eve of the move. More news about the move will appear on here in the coming week or so.
This article is for subscribers only. However, due to our move, it's probably wise to not take out new subscriptions on this site. If you don't have an existing subscription, then consider taking one out on our Substack ahead of the move later this month.
[ttt-subscribe-article]