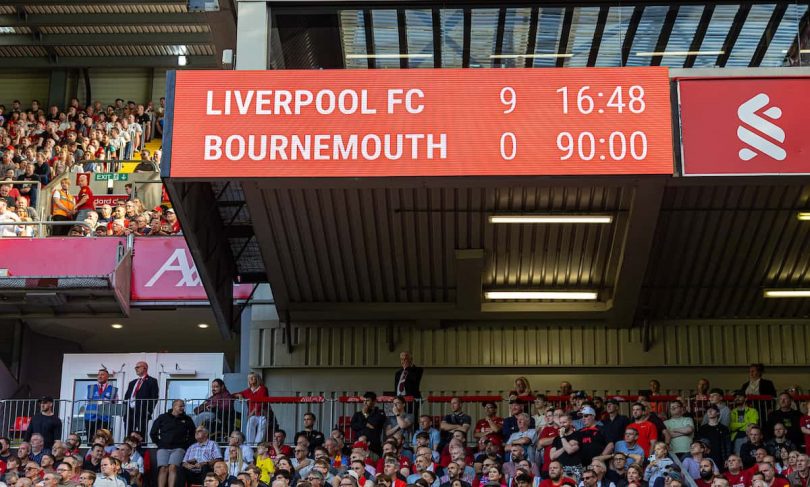 By TTT Subscriber Jonathan Naylor.
A granddad taking his young lad to his 3rd football match ever… a team in red scoring 9 against Bournemouth… the inexperienced cockney Bournemouth manager looking ashen faced…. an own goal rubbing salt in the wounds…
This was me in 1982 watching Lincoln City beat Bournemouth 9-0 in Harry Redknapp's first game as a football manager – their record league defeat until last Saturday. It was also the highest number of goals I had seen any team score in a game – until last Saturday.
Almost 40 years later, I went to Liverpool vs Bournemouth with my son, briefly back from university. He is a bit of a lucky charm when it comes to watching Liverpool matches – of course you can't have favourite children, but some kids do have a statistically stronger track record of seeing Liverpool win than others. Given our start to the season, I wasn't going to take any unnecessary risks.
This article is for TTT Subscribers only.
[ttt-subscribe-article]