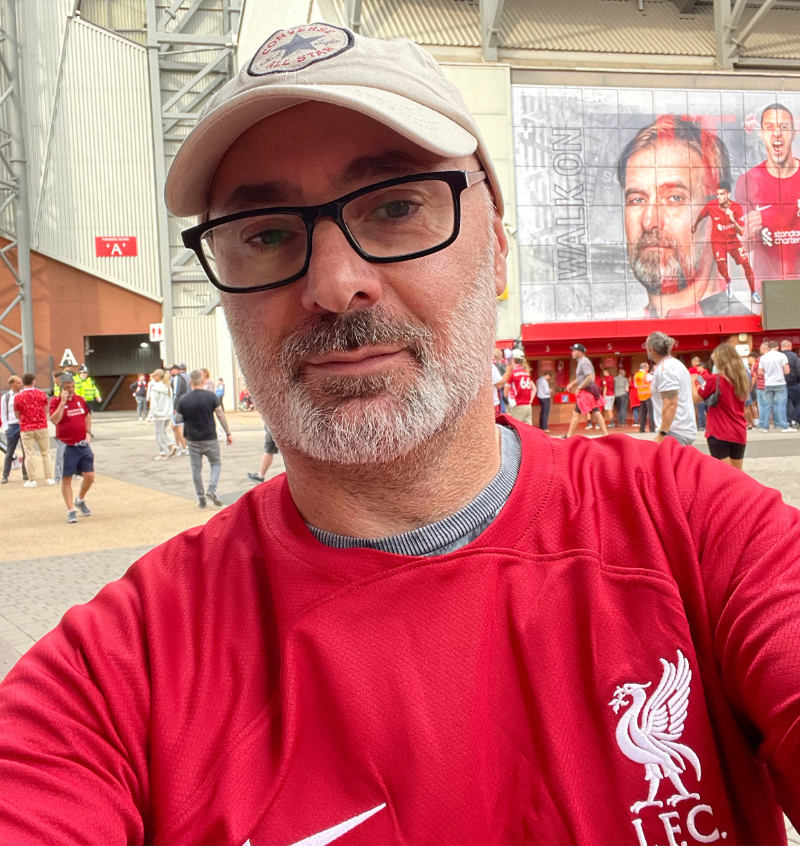 It was a long hot day, and a stuffy ride home in a car with broken air-con, stuck near a whole section of M6 that was entirely closed.
A couple of strong coffees and a full English breakfast (a rare treat) with my mate (and game-day chauffeur) have given me the energy to bang out a couple of thousand words this lunchtime.
I won't spend my usual time honing sentences and trying to make coherent paragraphs (what do you mean when saying "what coherent paragraphs"?), but provide something a bit looser in format, on the game and a few other things, before and after.
While two draws constitutes a bad start to the season, it's basically been one poor half (Fulham away, slow and sloppy start), and lots of close misses with a ton of big chances hitting the woodwork, cleared off the line, and a penalty conceded, then a red card, to make tougher, after a truncated preseason. If life were fair, Liverpool would have four points so far, but two it is.
Incredibly, Liverpool had eleven senior players out or not able to start, with Darwin Núñez, under extreme provocation all night, making it a twelfth.
The game was refereed by the worst surviving ref after the cull of the abject old farts, and while he got some of the big decisions right (as did the ref at Fulham on the penalty), Paul Tierney basically let Crystal Palace officiate the game. A new edict to stop time-wasting seemed to be taken, by Mr Tierney, as an invitation for a team to indulge in even more time-wasting. Consistency across the application of the laws seems to get even worse.
Still, I was lucky to get into the ground, after come confusion at the ticket office as I joined many others in trying to get the digital ticket onto my phone.
This post is for subscribers only.
[ttt-subscribe-article]