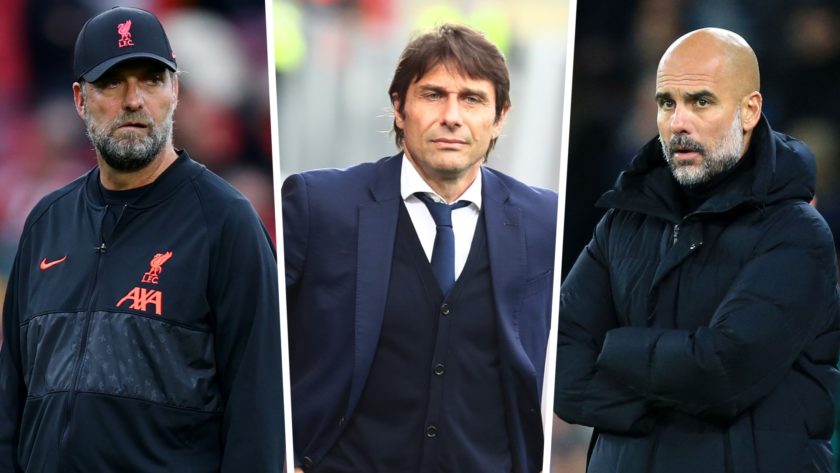 And so the world's greatest soap opera begins anew on the 5th of August.
Each team will play 38 games in a bid to be the Champions of England, although precious view will hold a realistic hope of that outcome, with even Liverpool, a masterfully constructed, beautifully balanced team of incredible mentality, currently listed at just 33% (2/1 odds) to win the title behind Manchester City, who are at over 63% (4/7 odds).
The rest of the challengers flit between 15/1 and 1000/1, with only Chelsea and Spurs being considered as realistic outsiders, and I think that is fair.
But there are some interesting set-ups to discuss, and enough increased quality throughout the stronger teams this term to suggest it might be a season that could set the pulse racing.
There are six teams, the usual suspects, who form the basis of this discussion, alongside Newcastle and West Ham as teams of interest to watch. I would also watch Everton's performance as I believe they could be pretty close to the drop again this year, given the weakness in their squad and management.
Now before we go into the teams, it's worth discussing what factors, when met, are likely to result in a title challenge;
Consistency
Manager Quality
Squad Quality
Prior Performance (Indicating capability and aptitude)
Expectation
Luck
The rest of this article is for TTT Subscribers only.
[ttt-subscribe-article]
Consistency is not at number one by accident. It is the most important feature of a title race, in which a gruelling nine month schedule must be negotiated with barely a point dropped in order for a team to be close. It is also a bit of a cheat, as a good showing in the other factors should lead to better consistency anyway.
Factors 2-4 are fairly self explanatory but much can be made of the expectation surrounding a team and its effects whilst luck is a vital component in a title charge, covering injuries, form, fitness, fixture list scheduling and ridiculous reffing.
It is not unfair to say that had Liverpool had a better run of the refereeing green last year, we might have gotten over the line, the 2-2 draw at Spurs a particularly sour memory where the standard of officiating was abysmal.
But this season will have more than the usual hand of the football gods at play, with Fifa's decision to host the world's biggest international romp in a non-extradition country at the back end of November and December.
This is a huge wildcard the ramifications of which are difficult to assess.
It would stand to simple reasoning that the less players we have in the latter stages the better, but who actually knows?
We've got Salah and Diaz not playing, and my hunch is that this will prove a huge advantage to us over the second half of the season, and the loss of cohesion that all teams will feel will be acutely put into focus by a return into the packed Christmas schedule. It could be season-defining.
There is also the small matter of fixture scheduling, which always plays a greater than expected role in outcomes
So then, given factor number one is  'Consistency', but that hinges on the other factors, let's begin with Factor number two;
Manager Quality
The Premier League can lay claim to three of the world's greatest managers currently in operation, with Guardiola and Klopp being joined by Conte to form a formidable trio of superb coaching and winning mentality.
Little needs to be said about the Liverpool and City bosses, with both being meticulous planners possessing great vision and ability to distil this onto their pitch. I believe Klopp is the superior manager, by some distance, due to the obvious difference in resources at his disposal to that of Guardiola, but we cannot discount the Spaniard's plethora of skills in being able to construct a club as consistent as City's, albeit given endless means.
Tottenham are incredibly fortunate to have happened onto their Italian when they did, as the 21-22 season had started in haphazard fashion for Spurs and was careening to relative obscurity when they sacked Nuno Espirito Santo in November last year. Conte had then taken a little while to get up to speed, but has since got the London club firing on all cylinders with them third in the table since his appointment. Indeed, since March, a period spanning the last third of the season, Conte has Spurs up and around City and Liverpool in xPoints.
The former Italian international has proven credentials across all leagues in which he has coached, winning titles with Juventus, Inter, Chelsea and Bari (Serie B) during his career, and although combustible, is a world class boss.
In terms of management, Guardiola, Klopp and Conte are like Nadal, Federer and Djokovic in their pomp (no particular order), with those three proving far too strong for other challengers over a nearly twenty year period, and this feels similar.
People like to trumpet Tuchel as a manager of similar quality, but I believe that to be of the 'blown smoke up one's ass' variety. Tuchel is competent no doubt, and has a Champions League winner's medal to prove it, but even then there were significant caveats, with it being the Covid bullshit year of football, one legged ties and empty stadia etc.
It might sound a little unfair, but Chelsea won a crapshoot then, and Tuchel still has it all to prove.
His systems, particularly in attack, are often pedestrian and uninspired, and he seems to rely heavily on being able to purchase the best players, something that Klopp and Conte do not exactly require. The jury is out on Mr Guardiola too in that regard by the way, as across his entire span of management he has never been even remotely tested by a limitation of squad quality.
The difference between those two, Pep and Tuchel, is that, begrudgingly, one must admit that Pep's teams look a great deal more efficate than Tuchel's, for a not too dissimilar spend (see transfer net spends, later in the piece).
For this reason, I rank the triumvirate at, at least 9s, with Tuchel lagging behind.
Arsenal have a young manager in Arteta who is certainly making strides. There were periods last term where he seemed to have the Gunners on a steep upward trajectory only to then stutter at crucial moments.
Even so, if the club remains patient, they should see a positive return from a manager who has a very clear ethos on the pitch. Arteta wants strong decision making, brave football and gifted technical footballers to effect his vision, which is similar to Klopp and Guardiola.
Still though, given the tennis analogy above, in my heart of hearts I don't see Arteta joining the ranks of the truly elite managers at any point and thus think Arsenal are at a marked disadvantage here, albeit the season could still have plenty of high moments.
The most interesting one from an analytical viewpoint is probably Ten Hag. I enjoyed his Ajax teams of a couple of years ago, with their scintillating run to the semi final of the Champions League (only to lose to a last gasp Spurs winner) particularly instructive of his management style.
Ten Hag is a true Dutch manager – his teams are quick, organised in an attacking sense, highly technical and very athletic.
The issue is that he has spent his entire career in Holland, save for two seasons at flattest-track bully Bayern Munich, coaching their second team.
He is not young, I was surprised to note he is 52 years old already, and thus has probably a very clearly defined modus which would be difficult to change if success wasn't immediate and changes needed to be made.
There was always a concern at the top level over how his Ajax teams defended, with the Dutch league also being a big cut below the top four leagues (England, Spain, Germany and Italy) over the last two dozen or so years.
Another notable talking point is the strange case of his shopping habits thus far, coming almost exclusively from the Dutch leagues (De Jong being targeted via a poor stint at Barcelona, and Eriksen too coming from Ajax's fabled youth setup, a club he joined at 18). This would worry me tremendously if I was a United fan, as the club should be shopping from the top drawer but is being consigned to second tier purchases in a bid to catch teams who have very strong managers already, as well as shopping baskets full of extremely strong performers. Ten Hag has also been handed autonomy from the club in terms of transfers, another strange move in this day and age, with the possibility of myopia very real.
On that point, it is instructive to see the 'type' of player that is being targeted by the top three bosses, with physical attributes like strength and size a pretty huge constraint in the way they buy.
Given the managers also prioritise skill, work-rate and mentality, you are dealing with an incredibly narrow band of players in world football who would have the physical attributes married to the athletic ones, whilst also having great mental skills and be of the right age etc.
Since Pep and Klopp have spent nearly a dozen seasons in the league combined, and with their squad building skills so strong, it stands to reason that, by now, there would be precious few players in the world who could improve their teams.
Klopp once explained the constraint in layman's terms saying in January 2020; "A squad like this, to improve easily would be really strange. It would have to be 100% the right player, or we do it internally, or we do it internally and externally."
But here's the thing; whilst Guardiola and Klopp, the two managers with by far the best analytical backroom engines in the league, have gone out and changed their systems this summer with a 6ft4 and a 6ft1 striker purchase, to augment already physically powerful teams, United under Ten Hag have picked up a technically gifted centre back from the old country who is just 5ft 9in Martinez.
Paul has spent many a piece – including this one – dissecting the importance of size across a squad (especially in vital positions), and, as a disciple of such logic, I find Ten Hag's purchase to be very, very risky.
For one, the player is coming into the most physically demanding league in the world, so will need to quickly come to terms with facing larger players than himself on a weekly basis, but for two, he also doesn't have an in-form giant next to him to mitigate his size.
Little centre-backs have never been in vogue, although they have found the occasional niche, look at dominant clubs in their leagues who will hog well over 60% of the ball, and every now and then a small one will pop up – Bayern routinely hit 63% possession and they field the slight Alaba (78kg and 6ft0), while Barca at 63% in 2010 used Mascherano who was just 1.74m, or around 5ft7.
What's interesting about the Barca example is that Mascherano (himself a physical terrier of a player who was a combative midfielder) was converted into a defender and then buttressed by Puyol, one of the worlds great and most experienced centre-backs.
Anyway, United, it seems, will begin the season with the beefy but seriously limited and short of confidence Harry Maguire alongside a smaller player under a new manager who everyone will want a shot at.
Ten Hag clearly wants and thinks he can evolve a team who shall be completely dominant in possession, thus negating the need for giant centre-backs as his team will not likely have to defend too many aerial situations in a game, but I must say, I think this strategy could cause serious problems and underlines why Ten Hag is such a risky appointment;
If Liverpool and City, the two most dominant clubs in operation today in a possession sense, won't field small lads at the back, indeed have  actually gone the opposite way (Liverpool having three 1.94, 1.95  beasts who weigh some way over 90kg each), what makes Ten Hag think he can do it differently?
Extreme confidence.
Sometimes in life, you are alert enough to learn lessons from others, and sometimes you get to learn them the hard way.
Ten Hag has set out his stall, and is coming in with a strong arm and an authority that has been badly lacking at United but will it be enough?
He can't be scored very highly relatively to his peers at this time, with it all to prove.
Squad Quality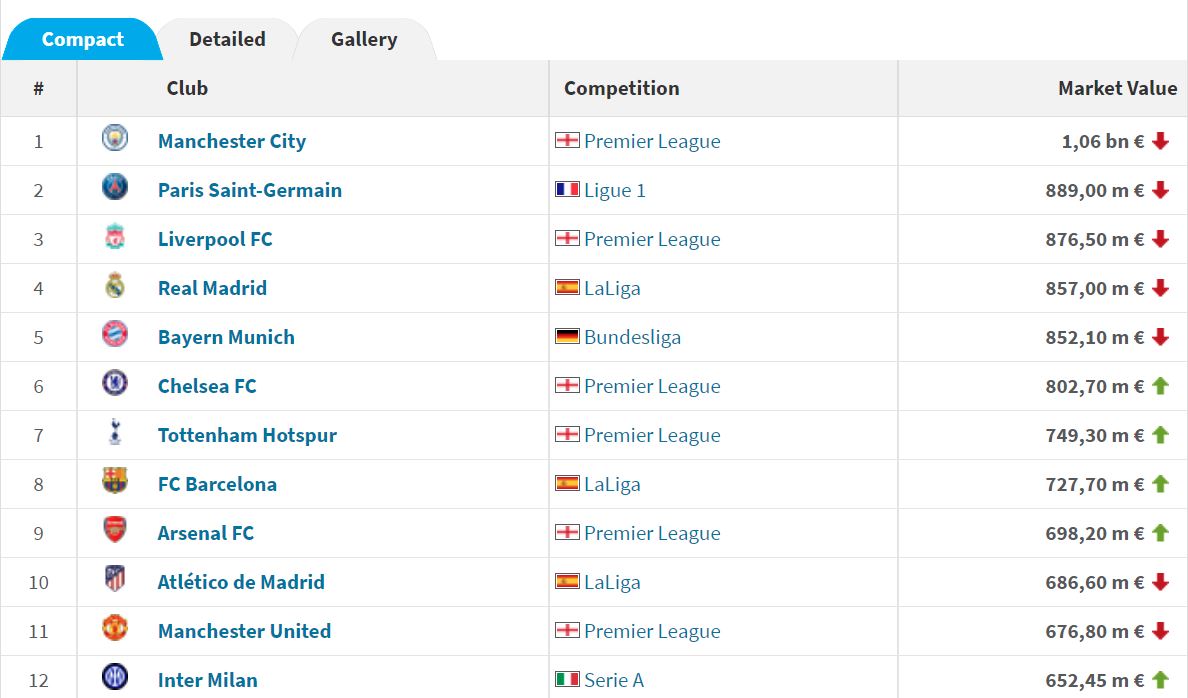 Last season Liverpool proved that we could no longer be declared a distant second to the bloated belch of a squad that City had amassed over years of enormous spending.
In playing every possible game, Klopp demonstrated supreme squad strength but it is uncertain that such depth will be needed this season.
The departures of Origi, Mane and Minamino meant that we essentially lost three proven performers in attack (to various degrees) probably heralding a return to a focus on the two big pots, at the expense of the League Cup and FA Cup. Whilst Mane was a mainstay for us, delivering year in and out under Klopp, the other two were also fine squad performers, without which last year's two trophies would not have been won (Minamino's last gasp equaliser against Leicester in the League Cup springs to mind).
But, in adding the youngsters Ramsay and Carvalho, as well as the big purchase of Nunez, there is little doubt that we will remain entirely capable of producing 50 big performances this season, enough to cover the league and Champions League assaults that will form the target for 22-23.
City are in a similar-ish position. With the losses of Sterling and Jesus (as well as the continuing posturing of Bernardo Silva and the exit of the capable Zincehnko), Pep's attacking options look nominally weaker even with the addition of Haaland. That is before we consider, however, that the manager's focus is likely to be on ending his abysmal record in the Champions League probably at the cost of the domestic cups too. We saw this last year, when Pep fielded a slightly weakened team in the FA Cup semi-final against Liverpool, something unthinkable in years prior, when he sought to become a quadruple winner.
As an aside, it must have come as his life's great relief that Klopp failed in his quest for this Quadruple of titles – can you imagine him trying to explain that one? Liverpool, with about half the resources of City, have gone and achieved exactly what these money-bagged dopers couldn't come close to.
Suffice to say, Pep has probably set his sights a little lower, and given his permission to allow both Sterling and Jesus exits, clearly shows us that he is also aiming for around 50 big performances this season.
Chelsea should be so lucky.
Their consistency under Tuchel has been dire, so throw in the losses of Christiansen and Rudiger and the squad is in turmoil.
Yes, they've brought in Koulibaly and Sterling, both good performers, but there is nothing to suggest that Sterling will add the sort of intelligence missing from Tuchel's system to aid his attacking systems, whilst Koulibaly will need time to settle too.
Sterling as a player intrigues me. His figures are great, and he is a fit, strong lad, probably entering the prime of his career, but his exit from a meticulously organised City suggests Chelsea will be on the short end of the transaction.
Full disclosure here, I disliked Sterling from the manner in which left Liverpool some years ago, in a flippant and arrogant way, and then from his aggression toward Gomez whilst on England duty (something which worried me a great deal about Gomez's nature too – wasn't aggressive enough to slap this guy back… do you think Sterling would have accosted VVD like that?)
So, disclosure out of the way, I have always found Sterling as a player who can follow orders well, which works fine in a highly rigid Pep system, but that he lacks the charisma and intelligence of a leader, or the game-breaking skills of a talisman. In short – he was brilliantly suited to Pep's flat-track bludgeon strategy, but won't work well in a system that relies heavily on the players' decision making such as Tuchel's.
More of a cog than a captain, my hunch is that Sterling's arrival will ultimately make Chelsea's system look even more random than last year's.
Arsenal have been going about their squad building quietly, without Champions League funding, and are doing what they can to bridge the gap. They've brought in Vieira, Jesus and Zinchenko, fine acquisitions to keep the clock ticking, and it will be a case of Arteta trying to push the marginal gains again this season, and hope his squad is strong enough over 38 games to cement a top four spot.
Spurs have gone and added a few interesting players in Bissouma, Spence, Richarlison, Lenglet and Perisic, but the squad is still a little light when compared to City, Liverpool and even Chelsea, although, as can be seen with the transfermrkt diagram above, they've done some great work in pushing the value of their squad up. They will need to focus mainly on one big pot, with the league certainly the choice and Champions League advancement the bonus in this equation.
Spurs possess two of the league's great players in Son and Kane (in that order), and obviously, Conte will need them both fit for vast swathes of the season if they are to compete. As such, given the impossibility in the squad of approximating these players should they be injured, Spurs squad, whilst improving, should be classed as being behind the other three, but in front of Arsenal and United.
Aaah United. A useless squad? No, worse – an entitled, fragile one.
Looking at transfermrkt's squad values above, we can see just how badly this club has been run for some years. They are way behind the likes of Liverpool and City but the interesting thing here is that, in terms of size, power, athleticism and skill, the squad has any number of strong performers, perhaps stressing the importance of great coaching coupled with winning player mentality.
United have been working on a simple cake-baking like process of adding a bit of sugar here, a little flour there, before icing the thing with a Ronaldo-like flourish, only to find that such basic work in this day and age generally leaves one with a cake tasting of Europa League.
Ten Hag at least seems to have a plan of squad building (the efficacy of which remains to be seen), and so is trying to add proper pieces that fit with his vision, but it will take time.
His squad is like a Kindergarten, replete with a bit of shit, lots of potential, but too many babies.
Mentally, United are a very fragile bunch and something that never sat well with me last season was just how easily they downed tools, not just for Ole who was out of his depth and had it coming, but for Rangnick, who was not even afforded the customary new manager bounce as he lurched to ever greater embarrassment as the season wore on. Things became so bad that, on looking at our final nine games in a hunt for glory last season, only one stood out as a gimme. You guessed it – United at Anfield.
In all my time of football watching, I have never seen a Liverpool team actively down tools for an extended period of time. And I have never seen us stripped of our pride so badly that we didn't care. And I'm including sojourning with such luminaries as end of days Houllier and end of life Hodgson here, both of which were truly awful.
United's squad is short of leaders, hectically short. De Gea, multiple player of the year award winner for the club, is statuesque, whilst Harry Maguire is a joke character who cannot be taken seriously by the other players.
Ronaldo is probably the worst of the lot, as a true leader tends to put the collective aims above his own. Not so CR7, who doesn't even attempt to mask his disdain for anything short of perfection in your aiding of his pursuit of glory. 
A quite terrible bloke to play with, especially in these, his twilight years, his embarrassing search for a new club to play for him in another Champions League quest completely lacks the self awareness that none of these big clubs want him.
Now, he will be sat, stinking up the Ten Hag dressing room for another season, adding a layer of complexity to the squad when simplicity and straight hierarchical lines are needed.
United are well behind in this metric, and Liverpool and City, even with a bit of flux, look stable and raring to go again.
Prior Performance


In terms of prior season performance, although there are caveats, much can be gleaned from even a cursory view of the two charts above, one the Essential xG Game State data, the other the league table from January 1 onward.
The Essential Game State data is a wonderful tool for separating invisible goals from vital ones, that is, it removes the game-states where a team is more than a goal to the good. When a Big Six club leads you by more than one, damage control is usually the order of the day, meaning teams are putting in less effort then if the score is level or there is just one goal in it.
This diagram shows just how dominant City and Liverpool are when the game is completely on the line, and proves why they end up so far ahead of the rest.
It is also interesting to see that Spurs finished strongly enough to reel in Chelsea's metrics on this front, something that bodes badly for Tuchel, as his trajectory is going the wrong way here. Spurs under Conte should be watched closely – a title challenge is a very different prospect to a Champions League qualification bid, and Conte's side will likely need to be better than twice as good in the essential game states all season long if they are to challenge.
United's figures are awe-inspiringly bad. They actually posted negative numbers in the key game-states, something that suggests they failed to dominate teams when it counts, and statistically means that their games were reduced to 50/50's, something that Ten Hag will look to arrest through a far better control of the pitch.
Looking at the league table, it's again obvious Spurs are on a strong upward trajectory, while United's game-state mess was a portent of actual rubbish performance as they fell into a steep decline. Arsenal were middling in the second half of the season, while Chelsea were poor.
Liverpool and City again show the way forward, streets ahead of the others with an xGD of over 1.5 per game for this period, naturally putting them into the title zone.
United really have their work cut out for them – they managed just 27 points from the last 20 games, a really weak return, and, while winning is infectious, losing is a disease, so will need to have a strong mentality to avoid similar runs if they lose a few games under the unproven Ten Hag.
Although how a team performed in the previous season is never a complete primer for future performance, it certainly offers clues as to who is where and which teams need the greatest improvement. It also demonstrates which teams have shown previous capability to keep a high and consistent level in the league, and where that will offer great comfort to City and Liverpool, whose players know exactly what they have to do, while the rest are still trying to figure it out.