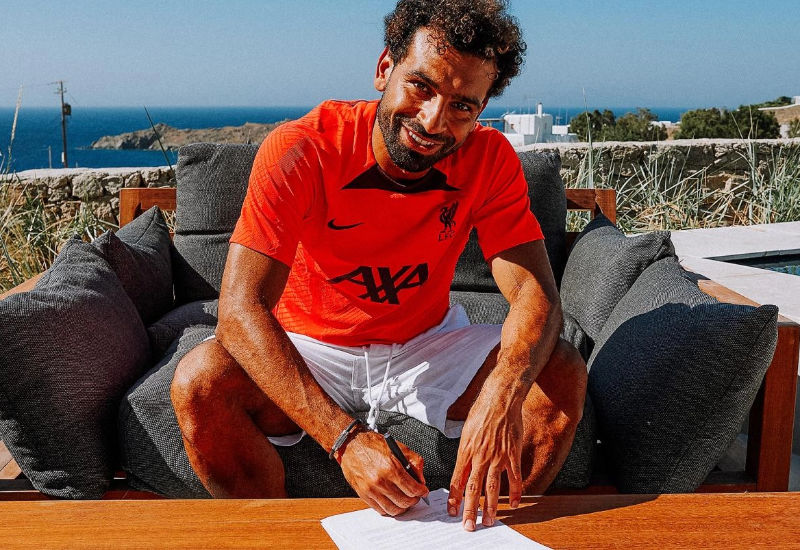 What follows is a quarter of a chapter from my new book, which goes to print in the next week, as the special extended edition (an extra 40 pages) for TTT subscribers who preordered it starting back in the spring. 
A general release version will be made available later in the summer.
* * *
…  "I don't think you can underestimate football happiness – and in any walk of life, in any job, in any role," Steven Gerrard said when asked to explain why Coutinho agreed to join Aston Villa on a permanent deal for such a colossal drop in earnings. To me, it sounds like Gerrard has learnt a lesson from Jürgen Klopp. It's one of the truest things in football.
"If you get out of bed every morning and you're playing for an ambitious club where there's a journey where everyone's pushing towards it and moving it, and you're a big part of that, and you're made to feel welcome and you're essential and people want to build around you, I think that's very important," Gerrard added. 
One of the issues that almost drove Barcelona to bankruptcy was their wage structure; and how Messi, despite 'deserving' to be the best-paid player in the world, distorted the rest of the squad's wages. According to a report in the Financial Times, Messi's wages tripled during Josep Maria Bartomeu's presidency, and the no.10 earned more than £500m between 2017-21.
The issue was, in paying Messi fortunes, everyone else could ask for mini-fortunes. This is where people fail to grasp the second and third order effects of a wage bill, and how just paying anyone 'what he wants' distorts everything asked for by new players, junior players, squad players and kids signing their first deals. 
In Catalonia, if Messi were to get a 50% rise, and others, already paid a mere fraction, asked for a 30% rise, then Messi would be talking about tens of millions – but everyone else, as those mere fractions, would still be talking about excessive millions. Multiply that by a whole squad, and it's chaos. Any other business would have gone bankrupt. Indeed, Barcelona should have' just as Chelsea would have, once Roman Abramovich's wealth was sanctioned and the usual cost would be going into administration. 
Liverpool's Wage-Bill Wisdom
This, I assume, is why no Liverpool player signed during the Klopp era has arrived on more money than the highest earner already in the squad. The closest yet seen is Thiago, coming in on £200,000-a-week, to be on a par with Mo Salah and just behind Virgil van Dijk, on £220,000-a-week. (All that said, Liverpool's wage bill is also clever in how incentivised it is: the better you do, the more you earn, and estimates of wages can vary. As such, coasting on £250,000-a-week, as James Rodriguez did at Everton, is not an option.) 
Most serious players want to join a world-famous club, to play under the world's best all-round manager, and to compete for trophies: as such, the Reds don't have to try and bribe overpaid superstars to choose them; they will only pick those who are happy to join the collective effort, and as such, who do not expect to be paid a king's ransom. 
Van Dijk arrived on less than £100,000-a-week, despite the big transfer fee. Both Diogo Jota and Luis Díaz are similarly at the £80-90k-a-week mark. The aim at Liverpool is to prove yourself at Liverpool, then the next deal can take you towards the top of the pile. And even then, the top earner cannot be out in a financial world of his own, lest it set him up as the lone superstar, and lest it disrupt the payment structure below. To pay someone else twice what the second-top earner gets, let alone then rest of the squad, could create division.
This sample chapter excerpt is for TTT subscribers only.
[ttt-subscribe-article]