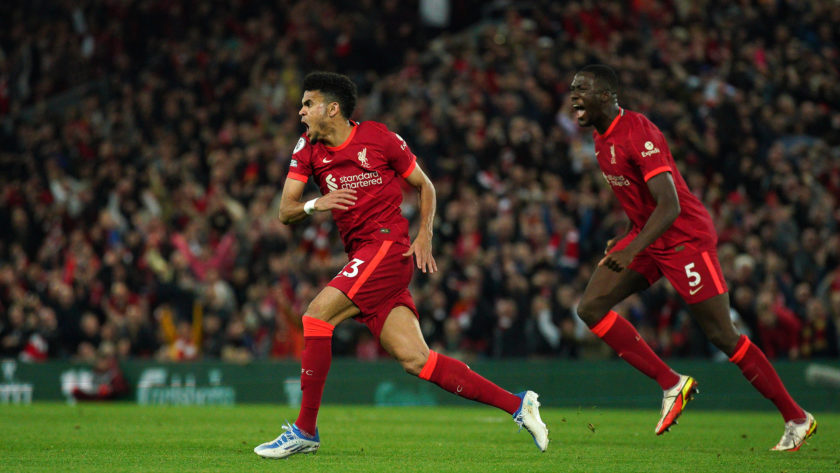 Luis Diaz's arrival initially brought up the question of whether he would slot into the team straight away or take some time – possibly a full pre-season – to acclimatise with the Jürgen Klopp style of play. However, if the latter half of last season (his first) was anything to go by, that question was quickly put to bed when the Colombian international hit the ground running. The best thing was that he impacted games just after coming on from the bench as well (second leg of the Champions League semi-final against Villarreal and the second half of the Merseyside derby game against Everton being a couple of examples).
A total of 11 direct goal contributions from 26 appearances at an average of 0.423 per game for the Reds doesn't sound ground-breaking – but his overall performances in addition to these returns made everyone take note, including manager Klopp who was surprised and delighted by the quick adaptation of the 25-year-old.
In Diaz's 13 league appearances so far, the team averaged 2.69 points per game. The sample size is small, but if he continues to do well and add better final product to his game, the left-hand side of the attack will continue to be as dangerous as it was when Sadio Mané was playing there.
Below, let us have a look at Diaz's season in depth, comparing his Liverpool numbers with the wingers of the top 5 leagues around Europe. Furthermore, we will take a peek at his numbers against Mohamed Salah and Mane, the wide attackers who underlined everything good that happened for the Reds under Klopp in the last five years.
The rest of this article is for TTT Subscribers only.
[ttt-subscribe-article]