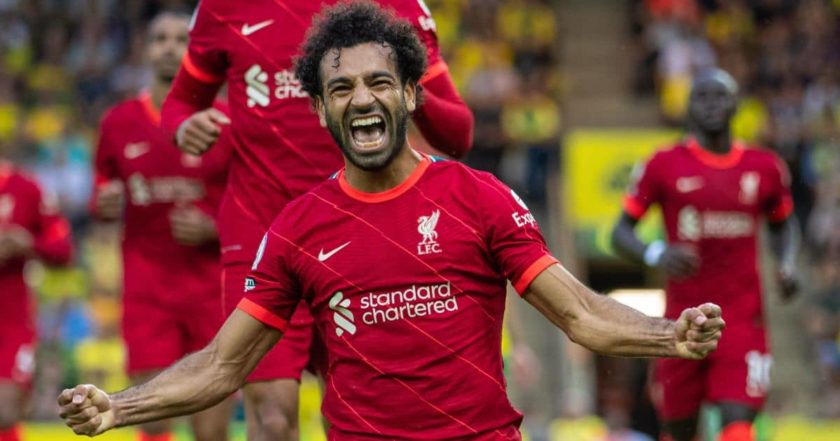 As the players return to work, Mohamed Salah's contract extension till 2025 has been a source of great joy for Liverpool fans, and presumably team mates, over the course of the weekend. The Egyptian's new salary is reported to be around £350,000-per-week, making him the best-paid player at the club of all time.
The question is, is that a justified salary hike for a 30-year-old? Is he going to have a drop-off in any of the three upcoming seasons?
Looking at his basic goal stats since his arrival in 2017, Salah has scored 156 goals and assisted 63 in 254 appearances in all competitions for the Reds. That averages up to a direct goal involvement (goal or assist) of 0.86 per game. If that is not insane enough, he averages 4149 minutes per season on the field for the club. So, he has produced numbers and his availability is second to none (touchwood!).
For a bit of context, the two GOATs of the modern era – Lionel Messi and Cristiano Ronaldo – averaged 3735 and 4209 minutes per season in their stints at Barcelona and Real Madrid respectively. Messi was at 1.25 direct goal involvements per game for Barcelona, Ronaldo at 1.32 for Real. Salah at 0.86 for Liverpool with similar playing time at the highest stage is pretty impressive going.
People always talk about the numbers, but without consistent availability, you are not a dependable asset for the club.
Please note that this was NOT a direct comparison of Salah with Ronaldo/Messi, it is just a context given behind Mo's incredible numbers at Liverpool! So enjoy that bit.
This article is for TTT Subscribers only.
[ttt-subscribe-article]