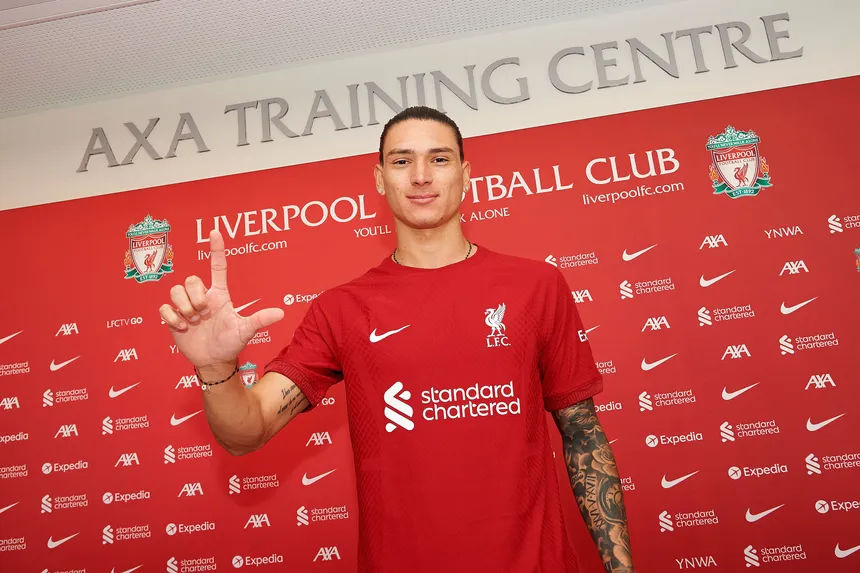 To normal people, Liverpool apparently completing their transfer business in June, well before preseason starts, is great football strategising; as was moving to bring in Luis Díaz early to both beat the competition in the summer and to cover the gap (that in the end, didn't need covering) from AFCON; as is waiting a year for an ultra-preferred target to taking someone just for the hell of it.
Of course, all this just rabidly angers those who live for (and to "win") the transfer window, and exist in a state of constant need for more, more, more. 
Were Díaz to be signed now, those same people would be excited. Or, were Díaz and Núñez to be signed on the hyped-up, delirious last day of the transfer window (after preseason, no time to integrate, etc.) these same people, after a summer of fuming, would be reaching for clean underwear.  
As I've repeatedly pointed out in recent years, avoiding squad and first XI 'churn' is another super-smart strategy. 
Unless rebuilding from a point of weakness, one new first-XI player per season is ideal, with two last season only because Ibrahima Konaté was very gradually phased in and Díaz arrived early, during AFCON, and hit the ground running. Indeed, they arrived in separate transfer windows, with Konaté usurping Matip in the run-in, and Díaz edging out an injured and then out-of-form Diogo Jota (who should be back to his best in 2022/23).  
Team togetherness and time spent as a unit is an important factor in most walks of life. (See my recent books for explanations why.) Núñez will be helped by the other ten already knowing precisely what to do; just as Díaz settled in to a settled team. These are not accidents, in contrast to throwing six or seven newbies into the same team and chaos ensuing.
Liverpool don't need an overhaul, as the best-ranked team in the world according to the Elo Index. A bit of age-pruning at the top end was needed, and the the hitherto smart Sadio Mané seems to have volunteered himself for that project, as did the hitherto excellent Gini Wijnaldum last summer, whose move to PSG saw him spend more time on the bench, and dropped from Holland's team having been their key man; and Liverpool also improved without him. 
Despite the success that almost always ends up following, Liverpool's strategy is always criticised by hysterical fans who then ignore the results.
Selling Coutinho ("negligent!"). Not buying someone else instead of Virgil van Dijk ("negligent!"). Not buying anyone in the summer or 2019 ("negligent!"). Not buying anyone besides a raw backup centre-back in 2021 ("negligent!"). All of these directly precipitated Champions League finals and title races, some of them won. All led to improvements.
I did expect a move for a midfield target based on the interest in Aurélien Tchouaméni, but the club has shown it will wait if no one else seems to quite fit the bill. In the meantime, Liverpool have a lot of versatile players and that can be better than having unhappy specialists within a bigger squad, who rarely get game-time if, as an understudy, they don't get much game-time.
These include new teenagers Calvin Ramsey (who can play midfield as well as his attacking full-back role) and Fabio Carvalho, and fellow teenager Harvey Elliott – both of whom straddle midfield and the final third.
Plus, though purely a winger, the less-heralded Ben Doak (16), who arrived in the spring but couldn't be registered, is being overlooked by many observers. (And as ever, an academy recruit could emerge from left-field.)
Ramsey attacks like Trent Alexander-Arnold, but while he won't have the same outrageous vision, he can cross well too, and does appear to have more one-on-one 'winger'-type skills. (Pep Lijnders, as a devotee of Wiel Coerver's method, will be pleased.) He's tricky and elusive, full of clever turns and 180s, with a great burst of directness once he beats a man (rather than dallying to try and beat him again). 
All of these players played top-level opposition in first-team football last season in one form or another: Elliott started last season excelling in Liverpool's midfield (before being unable to find peak fitness again after so long out after such a bad injury, but did coolly score in the League Cup final shootout); Carvalho excelled in the Championship and scored against Manchester City in the cup; Ramsey played several times against the Europa League runners-up; just as Doak, just 16, played against Rangers for Celtic.
Doak, at 16, came on as a sub for Celtic against Rangers in the most 'heated' derby in Britain. He's fairly solidly built, and quicker than almost anyone I've ever seen. He has skill and finishing ability, too. It's hard to say how long it'll take him to break into the first team (if he doesn't lose his way), but having already played for Celtic, he's not some totally raw tyro; and he looks physically strong enough already, to maybe get minutes in 2022/23. He's definitely one to watch, if your eyes can keep up.
Then there's the graceful, skilful Kaide Gordon, who should push on after injury after wowing in preseason a year ago (and later scoring in a cup game in front of the Kop), and Tyler Morton – two more players who played in the first team last season. Gordon, like Elliott, should be totally fit and sharp after preseason. 
I also particularly like the look of holding midfielder Stefan Bajcetic, 17, who signed his first pro deal in November, who has played for the U23s. Again, this season is likely to be too soon, but he's a really classy footballer, who is also physically imposing.
Curtis Jones should improve, still aged only 21.
Plus, Roberto Firmino could return to his old role as an attacking midfielder, especially when Liverpool go with a front 'four', which could happen more with five substitutes. 
There are so many options, with skilful, fast, creative 'attacking' players who can often fit in anywhere along the front six, which is precisely the way Man City seemed to work until signing Erling Haaland. Even then, Núñez is more versatile, as an ex-winger who occasionally still played there for Benfica. 
There's always the January window, too, which will arrive after fewer Premier League games than normal due to the Qatar World Cup. It'll also give Liverpool a chance to see who is fit and who is injured after that event.
As ever, you can't say any new signing will be a hit, but it feels like Liverpool continue to do the sensible thing, to outcry from a certain nutty breed of fan.
The rest of us should be looking forward, ready to enjoy more football, albeit a decent break from the game would be nice now and then….