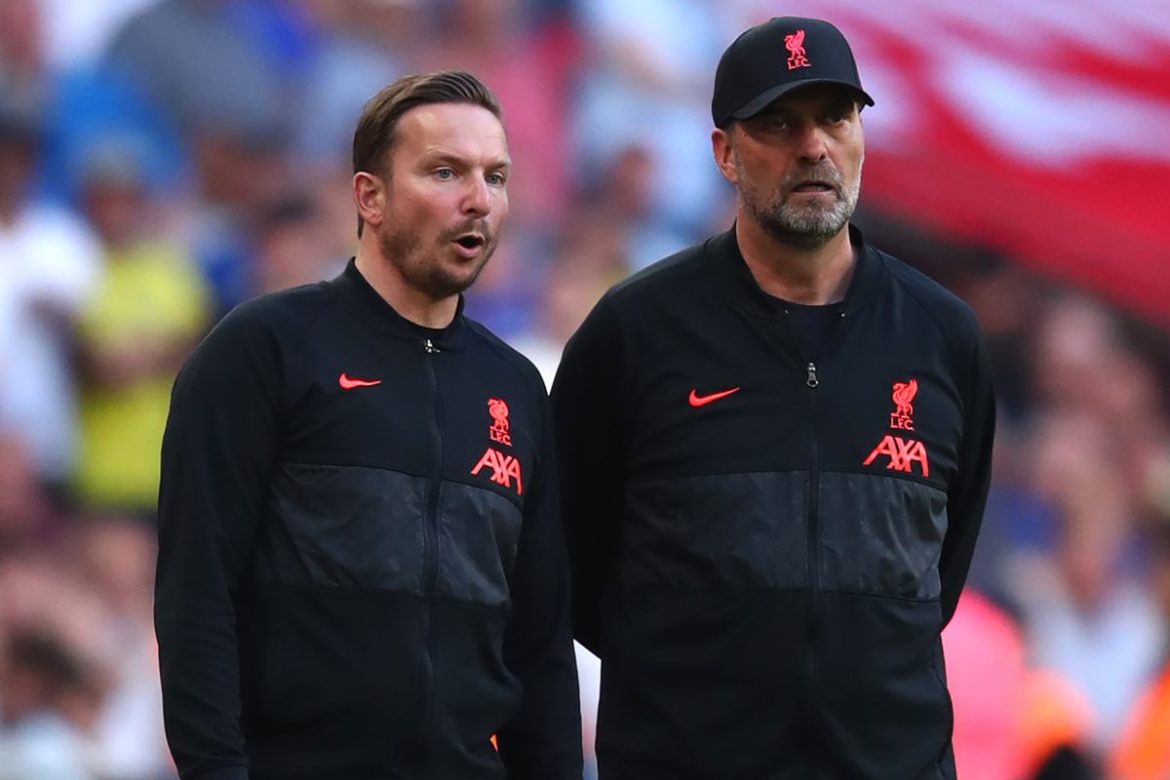 You may have heard the following maxims before. Better to have loved and lost than never loved at all. Arriving is not the best part of a fantastic journey. The chase is better than the kill. And so on. 
Better to have reached finals and been within touching distance of the title than to, I don't know, get knocked out early or finish 16th. Spare me your giggling gifs, as really, people in glass houses shouldn't throw stones (and if you were battling relegation or mired in mediocrity, you probably won't hit anything anyway.)
Better to have a chance of the title in the second half of the final game of the season than to not even be on the ride; to sneer and say that only idiots subject themselves to such high drama and tension. Better to be in the Champions League final than to watch it hoping a rival loses. 
The week leading up to a final is something special, to savour. Beaten finalist hurts, but it's better than beaten semi-finalist, beaten quarter-finalist. Better than not-even-qualified. 
I sat down before the game today to write this piece, in case the worst happened. (It did, and I feel dejected – but it won't last.)
Obviously I didn't expect Liverpool to dominate to such an incredible degree, and to lose to a Real Madrid side who rode their luck and whose best player, by far, was their keeper. The save from Mo Salah in the second half was ridiculous. That's football, that's life. The policing and organisation was a disgrace, but those who were there will talk more about that.
Anyway, you may not want to read this now (or at all), and prefer to retreat to a darkened cave. But a final defeat should not obscure how amazing this team is, and how superb this season has been; especially a defeat so unmerited. I wanted to create something that would transcend the post-match fog. Sometimes sport is unfair, and that's all part of the package. 
I've only been to two Champions League finals – Istanbul and Athens – and while the former remains one of the best two days of my life, the latter was great fun too, with a group of about ten Reds, beautiful weather, drinking and eating al fresco, and full of hope and anticipation in the Greek sunshine. Liverpool played well – actually outplaying Carlo Ancelotti's AC Milan (after only outplaying them for six minutes in 2005) when losing 2-1 – but again, such is football. 
Another cliché: you need to buy a ticket to win the lottery. This season, Liverpool bought a shit-load of lottery tickets for the fans. Basically it's been a lottery-ticket-tastic campaign. It's be a lottery ticket every game. No single game has been meaningless, beyond when the "group of death" was won early on the way to winning all six games, and even that set a record for an English club. 
This team won 49 games this season (including shootouts). FORTY-NINE! Most clubs didn't even play 49 games this season. 
Surprisingly (to me) within hours of Manchester City winning the Premier League by a single point, I felt only pride at the Reds' achievements, and I didn't need to subject myself to what some gobby monobrowed ex-frontman had to say. I didn't need to watch them – good, bad and indifferent City fans – enjoy themselves, but of course, enjoy themselves they did (albeit it's just weird when all they do – the not-so-good ones – is focus on the defeated fans, but that's the 'banter loop of hell' for you).
It struck me that, actually, I didn't feel too bad – it didn't hurt as much as expected, perhaps because it was only ever an outside chance on the final day.
And it struck me that it was 90 of the maddest minutes of football I could recall, in terms of a rollercoaster of emotions. And of course, that's why people pay lots of money to ride rollercoasters: they're fun, even if you hate the fucking things and want to get off ASAP; afterwards, the thrill remains. In those moments, life feels real.
Losing is part of life. 
My favourite quote for life is from the Stoic philosopher Seneca: 
We suffer more in imagination than in reality 
With a few exceptions (being mangled alive in some horrific machining accident, having Roy Hodgson as your manager), it rings true.
Losing hurts, but rarely as badly as you expect, at least once the initial sting wears off. It hurts like hell but then, in contrast to a loved one dying or a long-term relationship ending (or even a beloved pet needing to be put to sleep), it passes quickly. 
There's always another season, another game, another win, just around the corner. Other big chances to win trophies, too, if you're lucky. 
(I'm feeling pretty raw as I reread this and get ready to publish it, but when the opposition keeper is the man of the match, it's hard to be too crucial about anything.)
Of course, you can make it worse if you've been a dick all season on social media and people are now coming back to haunt you; or, if just unlucky, you run into the cockwombles, online and in the streets or pubs, from other clubs, whose fans go out looking for innocent Reds to abuse and mock. 
For all those who mock Liverpool losing, this is far better than the chloroformic pall of dead seasons, over by January, sleepwalking until May when some weirdos will then focus on winning the transfer window (if they haven't since the January one slammed shut). 
Few seasons are this exciting, this much fun. Few will be as memorable. 
Great teams are often remembered more than who won what when. 
Holland 1974, 1978. Hungary 1954. Brazil 1982. Dortmund 2013, even, and Spurs 2019 – certainly more memorable than the Juande Ramos-won trophy of 2008. England in 1990, which, with Gazza's tears in the Italian summer, has been mythologised. (I can't say I'll remember much about recent England performances as I stopped watching years ago.) 
The best Liverpool teams of since I first went to a game in 1990 are the 1995/96 team, who won nothing the season after the 1994/95 team won a cup – but Roy Evans' team was so exciting a year later; Gérard Houllier's 2001/02 team was probably better balanced than the treble-winning team of 2000/01. The 2008/09 team was better than either of Rafa Benítez's sides that reached the Champions League final. The chaotic brilliance of 2013/14, with Luis Suárez settled and unstoppable, was better than the cup-winning team of 2012, albeit it almost completed a memorable cup double. 
Yet it would be wrong to define this team by its narrow failures, or to call it one of the best teams to never win certain things.
Indeed, this is a Liverpool team (with just a few altered faces) who have won the Champions League, the Premier League, the FA Cup, the League Cup, the World Club championship and the European Super Cup. It's greatness is secured in those successes and moreover, the football played, the points tallies racked up in the league, the runs to major finals, the beautiful ride, the joyous journey. It all goes into the mix. 
If you're going to laugh, then did your team beat the Italian champions of last season and the Italian champions of this season? The Spanish champions of last season? Chelsea in two cup finals? Your local rivals 6-1 on aggregate and your historical rivals 9-0 on aggregate? 
Did your team post 92 points whilst reaching a Champions League final, having got 97 in 2019 (when I first worked it out), which at the time made them the only team in England (and Europe's top five leagues, I've since been told) to get over 90 points when reaching the European Cup final? No other team has done that, and now Liverpool have done it twice, whilst rising to be the #1 ranked team on the reliable Club Elo Index. 
And did your team achieve whatever it achieved without petrodollar doping, or dodgy inflated financial deals?
If you love your club and enjoyed your team's season, great. That's your prerogative. If escaping relegation was better to you than being in the Champions League final, that's your call (you just clearly wouldn't know how the latter felt). 
But don't pity Liverpool fans. We've had an absolute blast, believe me. (Apart from some of the very-online ones who think that Liverpool would have won the quadruple if only more of this or that had been done.)
We got to watch Thiago, Virgil van Dijk, Mo Salah, Sadio Mané, Luis Díaz, Trent Alexander-Arnold, Diogo Jota, Fabinho, Bobby Firmino, Joël Matip and Naby Keïta: players in their positions with unique skills, wide-ranging brilliance and ongoing potential. We got to watch Alisson make incredible saves (as well as score the goal that put the club into the Champions League this season to start with). 
We got to watch Jordan Henderson, Andy Robertson, Ibrahima Konaté, James Milner, Kostas Tsimikas, Joe Gomez, Divock Origi, Harvey Elliott, Curtis Jones, Takumi Minamino, Caoimhín Kelleher and others who, though still talented, drove on game after game, in many cases when coming in from the cold, to fill in, before time back on the bench. Some are not as gifted as the first group of players, but also, this group contains the two main leaders, as well as talented backups and youngsters on the rise. We got to see Tsimikas celebrate goals from the bench as if he'd been on the Kop for 40 years.
(Plus, how good was Konaté tonight? So unlucky to be on the losing side.)
If you enjoyed your team's players more, that's great – that's what the game's there for. But we can find no one to fault in this squad, lest we be looking to piss and moan. (No team is perfect; no player is perfect. But you rarely get this lucky. I mean, how many clubs' 7th-choice striker got 10 goals this season?)
American sports analyst, author, podcaster, and sports writer Bill Simmons,  writing a few years ago, summed up how I felt this week, when the joys of success were still a possibility:
"Then I remembered something. Sports is a metaphor for life. Everything is black and white on the surface. You win, you lose, you laugh, you cry, you cheer, you boo, and most of all, you care.

"Lurking underneath that surface, that's where all the good stuff is — the memories, the connections, the love, the fans, the layers that make sports what they are.

"It's not about watching your team win the Cup as much as that moment when you wake up thinking, 'In 12 hours, I might watch my team win the Cup'. It's about sitting in the same chair for Game 5 because that chair worked for you in Game 3 and Game 4, and somehow, this has to mean something.

"It's about leaning out of a window to yell at people wearing the same jersey as you, and it's about noticing an airport security guy staring at your Celtics jersey and knowing he'll say, 'You think they win tonight?' before he does."
And hell, he's not even writing about football.
Most of us on this site are old enough to have lived throughout the entire fallow period that began in 1990, albeit even then, there were highs along the way, as discussed, up until the 2018 overdrive.  
(While we welcome young subscribers, the site is not exactly full of TikTok videos, bantz and skilz. For instance, we still use esses at the end of words.) 
Some on this site started watching Liverpool in the early Bill Shankly years, in the second tier, a club drifting when the Scot arrived. A handful of our subscribers even predate Shanks, albeit like WWII veterans, that generation cannot go on forever.
We're not always right in what we say, but there's wisdom here, in this crowd. We know an amazing team when we see it. Maybe some young fans or new fans are too unaware of the dark days; indeed, dark decades. 
On here, we know that the cynic never loves. He never allows himself to. He – and his ilk – takes to his basement, and tells the world that all women are evil, and that the true way to be a man is to post mean memes online. (Not that all incels are equally sad and troubling, and being alone and feeling unlovable is not a nice feeling – albeit not one the world needs projecting outward in bitter ways; just as online trolls, in general, reveal their own sense of "lack", and as such, are best ignored.)
The cynic never falls off the bike, as the cynic never rides the bike. He'll never get back on the horse, as he wasn't even on the horse in the first place. 
As Theodore Roosevelt said more than a century ago:  
"It is not the critic who counts; not the man who points out how the strong man stumbles, or where the doer of deeds could have done them better. The credit belongs to the man who is actually in the arena, whose face is marred by dust and sweat and blood; who strives valiantly; who errs, who comes short again and again, because there is no effort without error and shortcoming; but who does actually strive to do the deeds; who knows great enthusiasms, the great devotions; who spends himself in a worthy cause; who at the best knows in the end the triumph of high achievement, and who at the worst, if he fails, at least fails while daring greatly, so that his place shall never be with those cold and timid souls who neither know victory nor defeat."
Savour it, friends, as this is a rare frequency of forays to this final. It happened once before for Liverpool, 1977-1985. Then there were the two finals, 2005-2007, before more drought. 
Now it's three in five seasons, 2018, 2019 and 2022 (with Covid not helping to keep that streak even hotter.) If a generation is 20 years, then this isn't even a generational richness; it skipped a generation. And that previous time was the first in the club's history, albeit beginning one full generation (22 years) after the European Cup/Champions League became a thing.
Some clubs are lucky if they make it to one Champions League final, even with spending that's literally off the charts (PSG, Manchester City). They stack the deck, and they still can't do it. If their fans are happy, then all power to them. But they have no right to laugh at us; nor should we fear such laughter. They don't get to be us. 
For now, this sucks. It stings. We feel bruised. 
Yet it will pass, sooner than expected. Life will move on, and football will begin again, because the football never ends. 
Jürgen Klopp and his team will get back on their horses, as these are winners – winners of more games this season than in any in the club's history, winners of every trophy going since 2019 – who will sometimes stumble, but will remount and, starting at dawn, ride, ride again.