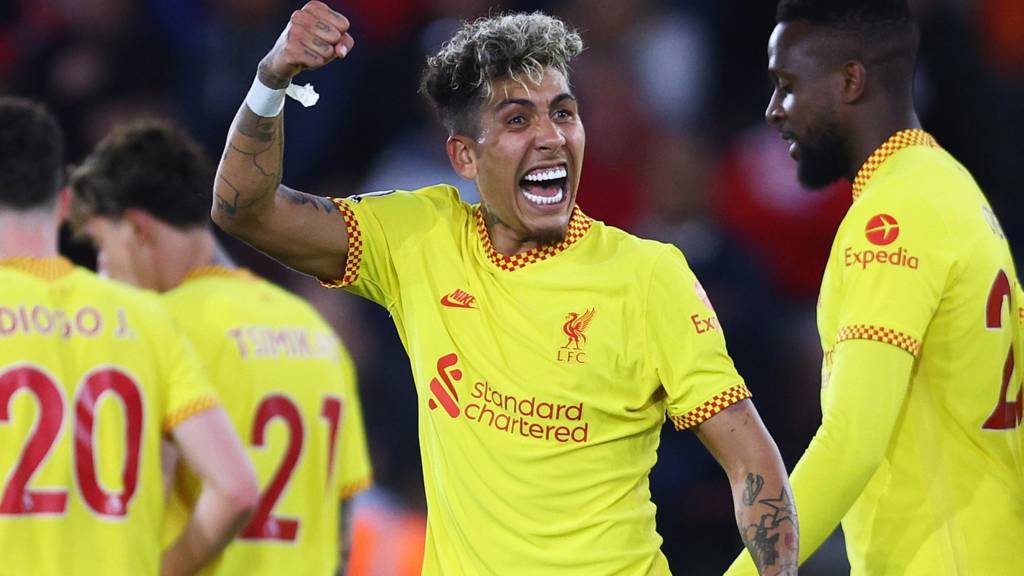 Paul Tomkins, Andrew Beasley, Daniel Rhodes, Chris Rowland and other TTT regulars will give their thoughts on the match for 24 hours after the game, and there's post-match statistics and videos too.
Post-Match Thoughts
Paul Tomkins
In the circumstances, that has to be one of the wins of the season, in a season of more Liverpool wins than in the club's 140 year history.
Essentially, the Reds' reserves bossed the game away against a first-choice Premier League side, having close to 30 shots, and only being tested when Martin Atkinson allowed Southampton to foul their way to a goal.
The Reds, in yellow, had to dig deep against
Ralph Hasenhüttl and Mike Riley's boys, with Martin Tyler commentating on the Liverpool goals as if he was watching a series of small kittens being thrown into a canal.
The one person Jürgen Klopp couldn't pick was the referee. It he could have, it would have been anyone but Martin Atkinson, with perhaps the exception of a couple of others (one of whom was the VAR, obviously). This is a ref who has given Liverpool one big decision in about 30 league games since 2015, when Klopp arrived, but more tellingly, Steven Gerrard released a book slating Atkinson. Top referee my arse.
Overnight, Atkinson simply stopped giving Liverpool big decisions, and became incapable of even seeing clear fouls (defenders going right through Liverpool strikers) when teams broke on the Reds to score – be it Divock Origi at Old Trafford or Diogo Jota tonight. He's utterly abject, and as such, will now be training refs for the PGMOL. (Obviously. It's not paranoia – it's not corruption, it's a matey culture of mediocrity.)
Still, it didn't matter. Liverpool came from behind, to deservedly win, with everyone putting in an 8/10 performance, and Harvey Elliott, Bobby Firmino and Ibrahima Konaté worthy of 9s. (Maybe Alisson was only a 7/10 as he had so little to do.)
Taki Minamino remains the best converter of big chances around, even if he's not the pacy kind of forward the team ideally needs. Joel Matip, who averages one goal per season, netted his second in recent weeks.
I don't know if it will mean much in the end given it's not in Liverpool's hands, but to get to 89 points with a game to go, in addition to winning the League Cup, FA Cup and still having the Champions League final to contest, is sensational.
This article is for subscribers only. See details below for how to sign up for £5 a month.
[ttt-subscribe-article]