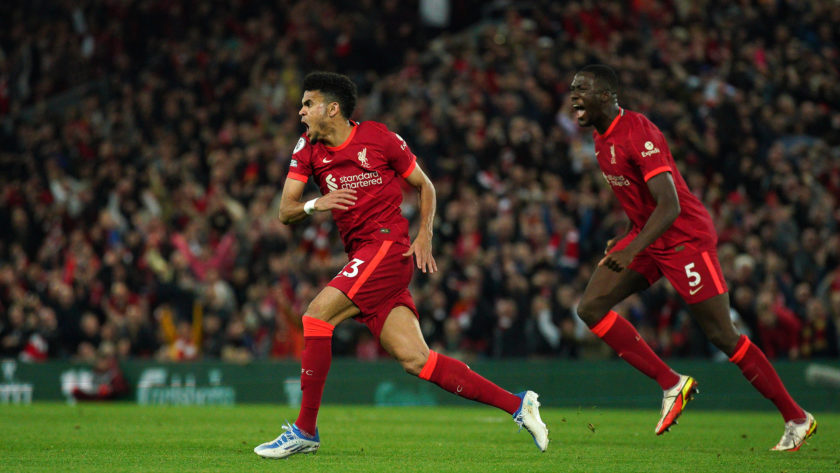 Paul Tomkins, Andrew Beasley, Daniel Rhodes, Chris Rowland and other TTT regulars will give their thoughts on the match against Tottenham for 24 hours after the game, and we'll have plenty of post-match statistics and videos too.
Post-Match Thoughts
Paul Tomkins
Let me start by sharing one of my pre-match comments on the site, in reply to how Spurs had not played well in some recent games.
Don't make the mistake of judging a team in a couple of certain games, as if that's their level.

Lots of teams play better against better teams, when they raise their game. A team like Spurs like to play on the break. There's less pressure on Spurs at Anfield than in games they're expected to win. They've also often played well at Anfield in recent seasons, so they need not arrive feeling too daunted. They played well against us earlier in the season.

We are a better team, but every team has opponents who are not as good as them but manage to cancel them out. Spurs did the double over City and City defend with a high line. It could be that they're best against ultra-high lines. That would make sense.
The reality turned out as I feared: a tired Liverpool, after about 100 games in 2022, battling away and playing with a good tempo, but zero clarity of thought in the final third. Spurs are a very good side, but inconsistent. It just felt like a "free hit" for them, and that's always a worry.
An astonishing TWELVE blocked shots by the Reds shows both how well (and with how many bodies) Spurs defended, but also, how Liverpool took too long to get their shots away. Each player wanted a fraction too long.
When players had great chances to shoot they passed, and then shot when it wasn't really on, or made those vital delays. It's astonishing to win so many games this season, but you hit the wall at some point. This felt like Liverpool hitting a gigantic wall, but still emerging undefeated. It's just that a draw probably won't be enough, unless there are some big surprises in Manchester City's "easy" four remaining games.
This article is for subscribers only. See details below for how to sign up for £5 a month.
[ttt-subscribe-article]