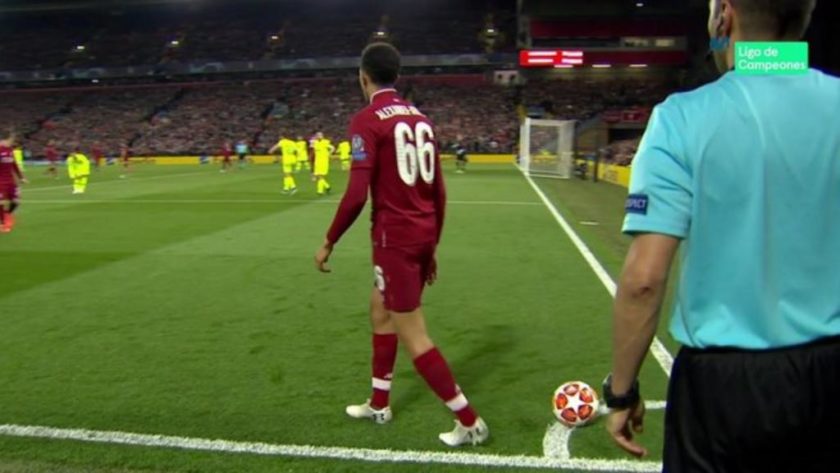 I can guarantee that every one of us remembers the moment that Alexander-Arnold's quickly taken corner to Origi, against Barcelona, made it 4-0, and 4-3. We all felt the phenomenal joy of an 'impossible' comeback completed, the fantastic thrill of reaching a Champions League final, and the sheer disbelief of what our eyes had just seen.
Who saw that coming? Nobody. Not the Barcelona players. Not the Liverpool players. Not the fans in the stadium. Not the millions watching on TV around the world. Simultaneously, all across the entire planet, football fans were joined together in global wonder, and expressing their own version of 'Wow!'.
But buried below those layers of disbelief and delight was something very special, that may have been missed. In that moment, Trent Alexander-Arnold had been alert to see, imagine, decide, and execute. I'd suggest that Origi did not see it coming until it was coming. Trent was gambling on Divock also being alert to see, imagine, decide, and execute.
To vision, imagination, decision-making and execution we must also add timing. Trent and Divock didn't have time to filter, think, consider and decide. It was a moment that only lasted for a moment. A second earlier or later and the opportunity was gone forever. They both had to do what they did in this 'now'. The next 'now' would be too late.
It was spontaneous, unpredictable and unplanned. It was made up, out of nowhere, on the spot, in response to unique and unforeseen circumstances. It was audacious, outrageous and courageous. It felt like a moment of improvised comedy.
This article is for TTT Subscribers only. Sign up below for £5 a month.
[ttt-subscribe-article]