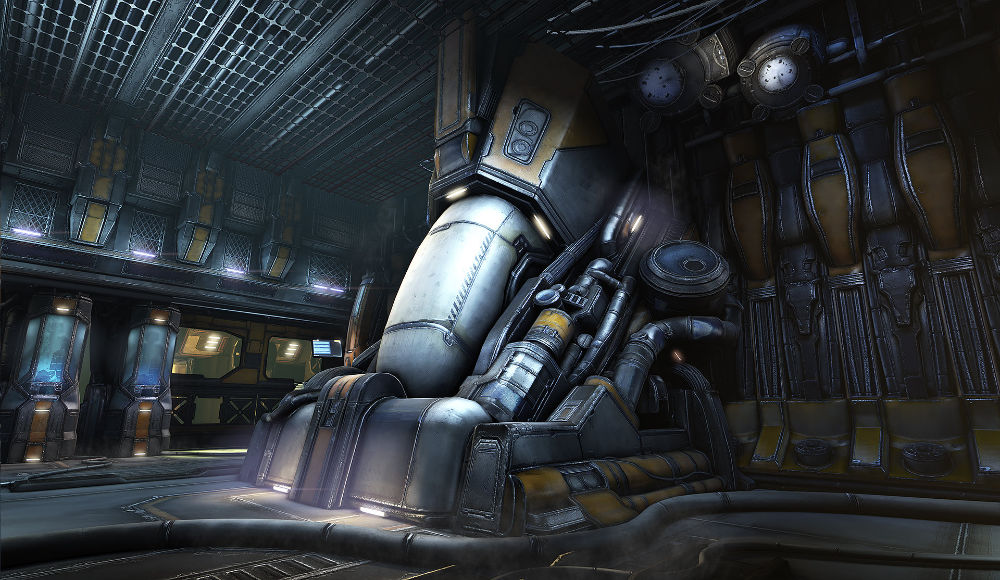 Preseason preparations were going smoothly in the summer of 2021, unlike the Covid-chaos of a year earlier. Divock Origi had spent the closed season getting fitter than ever, and Jürgen Klopp had a cunning plan.
Rather than use the AXA's cryochambers sporadically to aid recovery after matches, what if you could deep-freeze a player in a state of perfected suspended animation?
Months later: April 2022. The time had come. Defrost the Origi.
Indeed, cometh the hour, the iceman cometh. Hit the green button, and out pops the Divock.
A warm cup of tea and a hot cross bun, and as the saying goes, Divock's your uncle.
Of course, there's also the month of December to take into consideration. Klopp realised that if you sneak Origi out of the cryochamber in that busy month too, he'll reward you just as richly. In the past it's been doubles against Everton, and famous headers from flapping little-armed goalkeepers; this year it was the 90th-minute winner at Wolves, and a goal in a win away at AC Milan.
But Origi's record in the spring onwards is outstanding. In 2016 he was on a roll before Funes Mori set out to break his leg on April 20th, and did so with about the only successful thing many Everton players have attempted at Anfield during Klopp's reign. (More broken legs for Mori than successful passes for Allan at the weekend.)
The Belgian has 41 goals for Liverpool, in 173 games; but 105 of those have been coming on as a sub. He has started just 68 games. Another 73 times he sat on the bench, unused, but never complaining.
In the months of April and May (or the corresponding months when football was delayed in March 2020), Origi has 14 goals. In December, he has 12.
In total, 63.4% of his goals have come in the months of December, April and May (with May often only half a month in football terms unless there's a Champions League final, and with Origi's season ended before May a couple of times).
Like Christmas and Easter, it's best to not have good things too often, or they lose their meaning.
The most minutes he has played against any opponent is Everton, at 458. In that time he's scored six goals. That's a goal every 75 minutes or so.
And 15 of his 41 goals have come in the minutes 76-90+, which obviously correlates to being a substitute a lot, but what vital late goals he has scored from the bench, and also when starting. (Corner taken quickly was minute 79.)
Some people were saying that the derby could have been his last appearance at Anfield, or even in a red shirt. But no. Once the Divock is defrosted, he's hot to trot.
Liverpool could have three games left where a maximum of five subs can be made, from a bench that allows 12 players instead of Premier League's nine.
If fit, he will surely be on the bench in Europe – as a player with Champions League semi-final goals and a Champions League final goal, all of which were vital. (The one against Spurs to kill off all resistance and make it 2-0.) He could also be on the bench in the five remaining Premier League games, such is his impact.
A fit and confident Divock Origi is a sight to behold. He's the one Liverpool attacker that can combine pace and power with a 6ft+ physique, and while often best flying into space down the flanks, he can play centrally and back into defenders in a cramped area if the opposition have everyone behind the ball, and he can turn quickly in tight areas.
And I don't think Klopp is lying when he says he's the best finisher at the club (which he has said many times), because being a Liverpool striker is about so much more than just finishing.
Origi's problem is that he's just a bit too nice, and a bit too relaxed. He is maybe the loveliest man on the planet. When the game is fast and frantic, he is fast and frantic. But when the game is slow, he seems to drift.
Without checking the stats, I also assume that he's not a pressing maniac like the other strikers, with pressing often more effective by smaller, leaner guys, rather than someone built for power. He doesn't make runs that are as smart as the other wide players, and maybe doesn't track back as well; nor find pockets of space and use genius skill like Roberto Firmino when playing centrally. He's not a tormentor of full-backs like Luis Diaz, nor does he bring that manic street-player energy.
And yet while Origi is no giant target-man, he can head goals from close range when teams start to drop deep and there's no space in behind for anyone to run into; but also make deft touches, as seen at the weekend to lay a firm pass back to Mo Salah, unlike many other forwards his size.
At set-pieces, he's one more big guy to aim for, or to free up space for Virgil Van Dijk, Joël Matip or Ibrahima Konaté (or anyone smaller, if all the big guys are marked by their big guys).
Once defrosted, the Origi is hard to stop. As long as there's no Funes Mori around, he should be safe. (And as luck would have it, Funes Mori left Villarreal in 2021.)
Time is running out before he leaves in the summer, but a few more special Origi moments would be a lovely way to end what (trophies or not) is already one of the all-time great seasons, in terms of the crazy number of wins spread across four different competitions. Maybe he can help add another bit of silverware or two before he departs as a clear-cut cult hero.