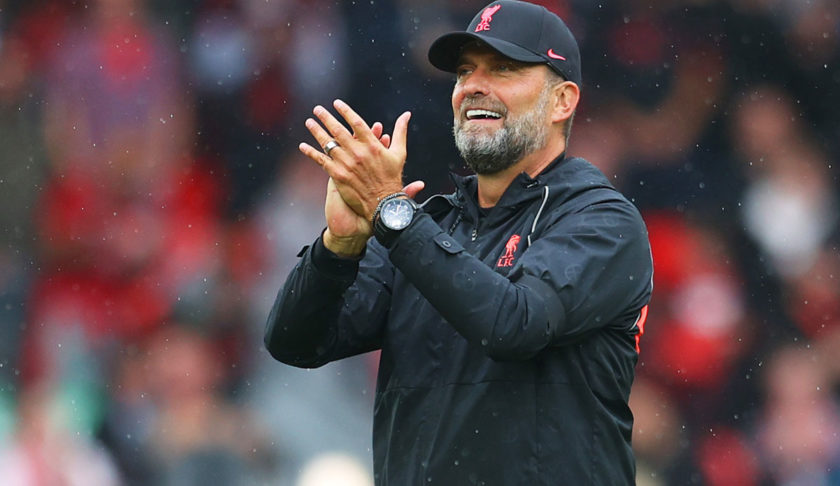 After a start to the season where they struggled, or say, had less control over how many goals they were conceding, Liverpool have been defensively very sound post the Chelsea game away at Stamford Bridge, a game that took place in early January. Of course the caveat in that game was the Reds missing their first-choice goalkeeper, their manager, their in-form centre-back Joel Matip and midfield maestro Thiago.
Though Jurgen Klopp's men now have the second-best defensive record in the league with 22 goals conceded from 33 games (only one ahead of Manchester City in concession), the majority were shipped before that game in West London.
If we look at the numbers, Liverpool conceded 18 goals in the first 20 league games (20th being that Chelsea game) at an average of 0.9 per game, and only four in the 13 games since (an average of 0.3 per game).
The chart below shows how the concession has dropped massively, with the expected numbers.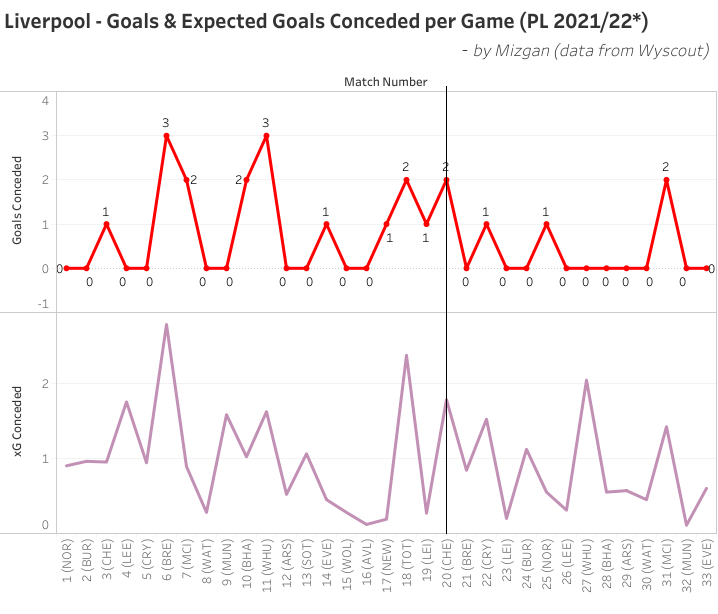 The line is drawn at the Chelsea game (this is done for every chart in this article to have a distinct idea of what's happened before and after this game).
Well, it is not rocket science that when you keep clean sheets on a regular basis, you are controlling games better and the defence, along with the goalkeeper is in top form. While 10 clean sheets from the first 20 games was a good return, they didn't have total control of games defensively.
The rest of this article is for subscribers only. 
[ttt-subscribe-article]