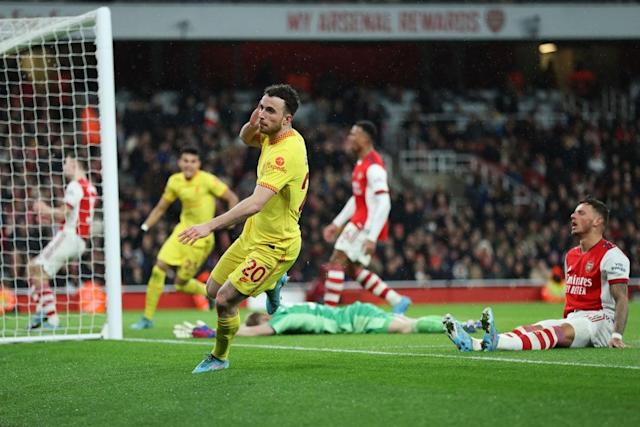 Paul Tomkins, Andrew Beasley, Daniel Rhodes, Chris Rowland and other TTT regulars will give their thoughts for 24 hours after the game, and we'll have all the post-match statistics too.
Post-Match Thoughts
Paul Tomkins
A 9th straight league win, and Liverpool are in imperious form, with a second-half display that blew a hitherto resilient Arsenal away.
A sterile, nervy and safe first half from the Reds, in yellow, left me noting on the site that Jürgen Klopp was going to get things changed at half-time. This team rarely does two bad halves in a row; and even a poor half was one where, away at Arsenal, the home side created nothing (and yet got a lot of praise).
You can't help but be impressed with the two subs ready on 52 minutes, and still made – straight after scoring. It needed something, and managers are paid to make big decisions. (What I never like is the three early subs, as it's too reckless.)
Roberto Firmino came on and played like peak Pelé (almost). Diogo Jota still looked off form, but also scored the goal that turned the game. It didn't need much from Mo Salah, but he played for the team, sensible and focused and unselfish.
(I also laughed as Salah was dragged back and yes, won a free-kick, taking just a few minutes – as opposed to his average of 100+, which I'd highlighted earlier in the month and Klopp noted yesterday in his press conference).
This article – the rest of my take on the game and the views of the other writers – is for subscribers only. See details below for how to sign up for £5 a month.
[ttt-subscribe-article]