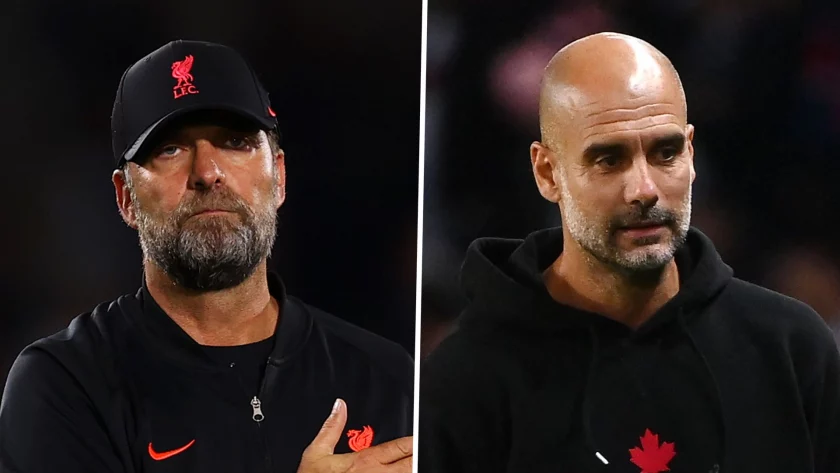 Right …
On January 11th 2022, when we last had a look at these numbers, we were trying to show that, in spite of us sitting some 11 points behind City, we were actually posting very strong numbers, and that a bit of fortune, and a return of players from injury and international football, could be enough to slow City's march and at least make the title chase interesting.
Well, a month and a half on, and nobody's talking about City running away with the title anymore. Not on the league table, but also not statistically – and this was always the key.
Even when  we were 11 points behind, it was clear that our Game-State performance was excellent, and in keeping with that of a title challenger.
But what is a game-state? A refresher:
It is, simply, a score at any moment. When the game starts, the state is 0-0. This state can also be represented as 'Goal Diff – 0'. Indeed, any 'drawing' state, can be represented as 'Goal Diff – 0'. 1-1, 2-2, 3-3 = 'Goal Diff – 0'. The other game states follow suit.

Now the thing about game-states, is that they are not all equal by their nature. If you are at 0-0 you have everything to play for, but if you are 4-0 up, you are pretty relaxed and your opponents, especially if you are a Manchester City for example, are pretty demoralised and not exactly giving it their all.

For this reason, we can separate the 'essential game-states' from the 'non-essential game-states', meaning we can ignore, for the purposes of a team's system assessment, the last game-state (Goal Diff > +1).
On January 11th, things looked like this:
So we could see that Liverpool, although nearly a dozen points behind in the table, were performing at exactly the same as City in the key game-states at 1.24 a piece. 
In layman's terms, this meant that, when the game was absolutely on the line, Liverpool and City were exerting exactly the same level of statistical dominance on opponents with the two  performing in these competitive states at 1.24 GD per game, meaning that, over a 38 game season, they'd both be at, at least +47GD (1.24*38).
The rest of this article is for TTT Subscribers only. Sign up for content like this for just £5 a month.
[ttt-subscribe-article]