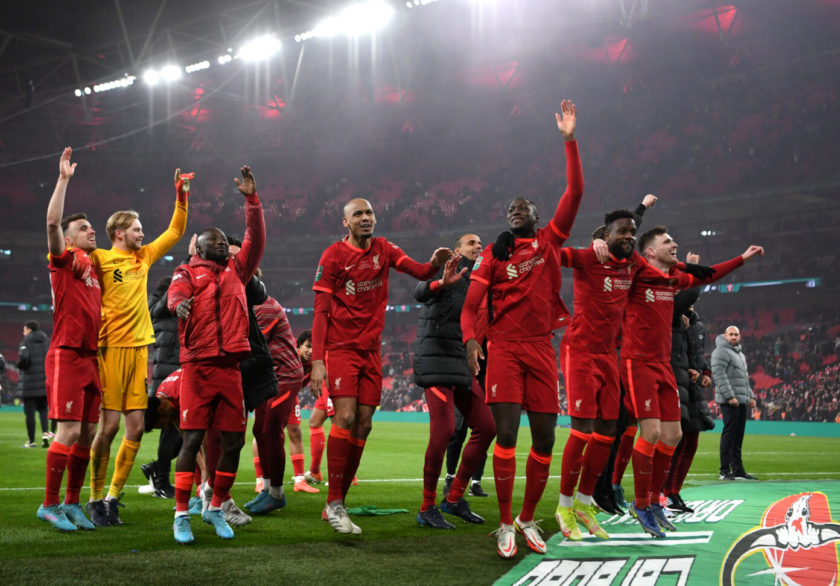 Written by TTT Subscriber Allen Baynes.
I left Shrewsbury to go to Anfield South, although I think the actual Anfield area is far better, mainly because you can get a pint significantly cheaper than £6 and you get it in a glass! Anyway I was in good spirits, feeling confident and it was a beautiful sunny day and no gales. Why wouldn't I be confident? This was my 27th final that I was attending, and I had seen us win 19 of them. Tell those Chelsea fans, that's what you call history!
We trod the now becoming well-worn path to Beaconsfield and then the excellent train to Wembley, mostly Reds on board and all in good humour. My mate Dave took the strain of the drive and we chatted about what we expected from the game, I thought a steady 3-0 win, steady really as I often go for the 5-0 option! I was buoyed by the comments from Tuchel who seemed to be doubting his wisdom of working with one of Putin's mates. Also, with my long history of watching successful Liverpool teams, I would expect the current squad to beat all of them, yes even teams with the King and Stevie G, but perhaps not if they were in the same team.
This article is for TTT Subscribers only. Sign up for £5 a month.
[ttt-subscribe-article]