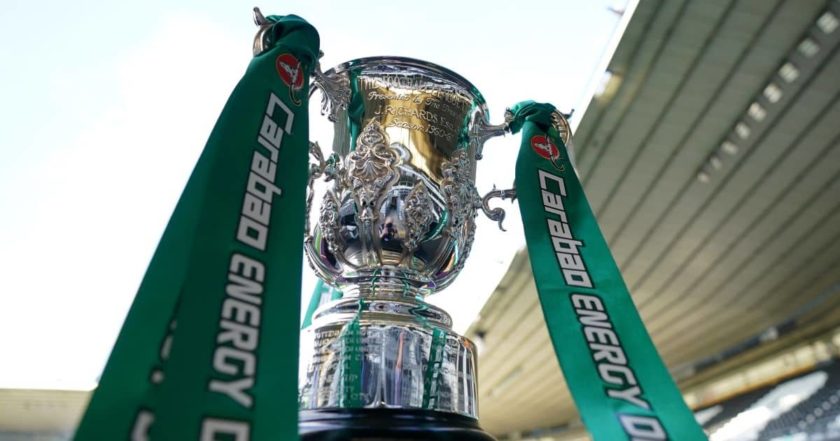 On Sunday, a very young and much-changed Liverpool side beat League 2 Shrewsbury Town to reach the fourth round of the FA Cup – where they will face Championship side Cardiff City. In addition, the Reds' two-legged semi-final of the Carabao Cup against Arsenal is coming up this week.
The club hasn't exactly had a great record in the domestic cups under Jürgen Klopp. The last time Liverpool reached the last four and beyond in either competition was the 2016 Carabao Cup Final, which they lost to Manchester City on penalties, before going out in the two-legged semi-final against Southampton the following year. Since then, the maximum they have achieved is the fifth round of the FA Cup in 2020 and the quarter-finals of the Carabao Cup in 2019. In mitigation, some difficult draws against top Premier League teams haven't helped – Chelsea, Leicester, Arsenal – and we generally field teams missing many of the top players and replacing them with fringe players and youngsters.
Yet the Reds have done some amazing work in the Premier League and the Champions League in that span of time. A title win in both those competitions in 2020 and 2019 respectively, along with a final appearance in 2018 of the latter and amassing 97 points while finishing second in the former in 2019.
In the last two to three seasons, Liverpool are seen as the main challengers to Manchester City in the Premier League, a club not only obsessed with breaking records on the field, but also comfortable in rupturing them in transfer markets and other "deals" (the less said the better). So, it is kind of an obvious that Klopp hasn't put a lot of emphasis on domestic cup competitions, as every league game matters now, along with the pride of going deep in the Champions League every year.
This article is for TTT Subscribers only. Sign up for £5 a month.
[ttt-subscribe-article]