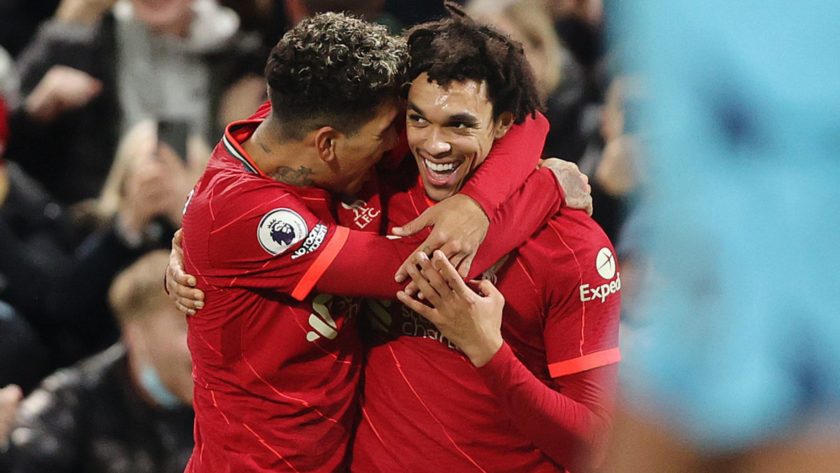 2021 was a strange old year for Liverpool Football Club. It started with a 1-0 defeat away from home and sadly it ended in identical fashion.
But while the loss at Leicester was a disappointing final match of December, there was still plenty to pore over and enjoy earlier in the month. A big derby victory across the park, a glorious late winner from our beautiful big Belgian, a scratch Reds side winning in one of the true cathedrals of European football and a Liverpool player scoring Match Of The Day's goal of the month isn't even all of what occurred.
There were 13 goals in the two main competitions – plus three in a memorably enjoyable League Cup win over Leicester – so let's take a look at what stood out.
Expected goals on target
Having introduced this concept for the first time in this series last month, it didn't necessarily need to be brought up again for December.
However, the finishing was so noteworthy last month that the goals were worth plotting on a chart. A certain Egyptian had three goals of particular interest.
The rest of this article is for subscribers only. Access is yours for just five pounds a month.
[ttt-subscribe-article]