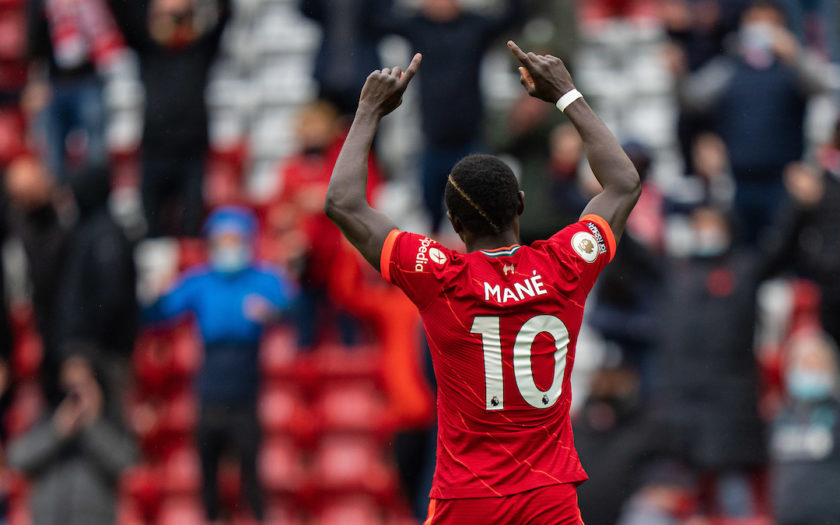 There have been murmurs of discontent among some sections of Liverpool fans about what they see as Sadio Mane's dip in form. The Senegal international has 10 goals and one assist in 26 games in all competitions this season, which for a wide forward is a decent return. However, for one of the best in the business, that return is slightly underwhelming.
The goal against Chelsea was his first since  against Arsenal back in late November. During that barren period, the 29-year-old has had some missed chances to his name (notably a great one against Leicester City), but his overall game hasn't been that bad. He is one of those players who will go through a dry patch and then come up with a string of games of the highest quality.
Mane has had spells of four or five games of not scoring in the past as well, but Jürgen Klopp has always stuck with him. Klopp mentioned it in the press conference before the Chelsea game how one analyst showed him some videos and stats to prove how effective the player still is for the team, despite a dry run in front of goal.
Here's the quote –
"Actually, there's a funny story. On Friday morning one of our analysts knocks on my door and says 'boss, can I have two minutes? I actually made a video to show Sadio how much he contributes to our game and how good he is in these moments and these situations." (Liverpool Echo)
Below, we will analyse Mane's game in detail with the help of stats and cover the range from the start of 2018/19 season till date. League and Champions League game numbers are involved in this analysis.
The rest of this article is for TTT Subscribers only. Sign up for £5 a month.
[ttt-subscribe-article]