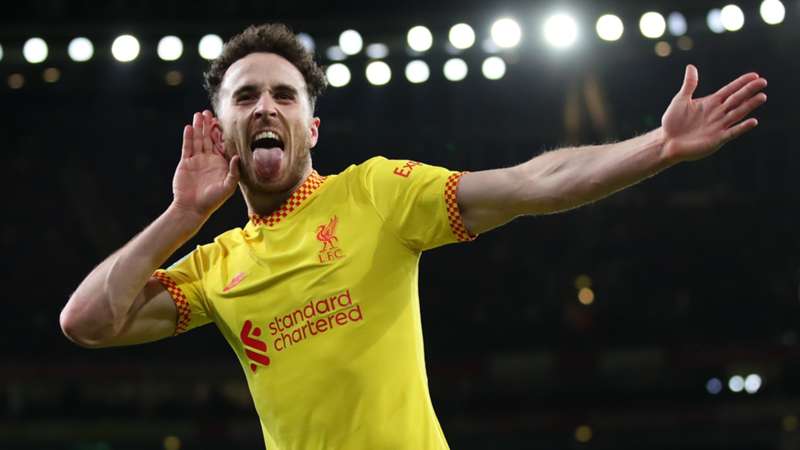 Paul Tomkins, Andrew Beasley, Daniel Rhodes, Chris Rowland and other TTT regulars will give their thoughts for 24 hours after the game, and we'll have all the post-match stats too.
Post-Match Thoughts
Paul Tomkins
It started slowly and edgily, with Joel Matip and Fabinho loose in possession and Arsenal briefly fast and hungry, before it petered out into a Liverpool procession. There was just enough time for Arsenal to send on someone who was still in Africa earlier today, and for that player (Thomas Partey) to get two bookings, albeit the second should have been a straight red. This Arsenal team guarantees some entertainment, and not necessarily in a good way. Sending on a player with that kind of preparation seemed crazy.
For the Reds, Curtis Jones was perpetual motion with the ball Velcroed to his feet, and Trent Alexander-Arnold pinged outrageous passes to the fleet-footed Diogo Jota, who has bulked up a bit more, and can now hold off strong defenders (and, er, Ben White).
He knows how to turn an Arsenal defence inside out, and has six goals against them in less than 18 months, four of them at the Emirates. (Which is more than most Arsenal strikers.) He is unique in that he's an excellent finisher, but able to dribble too – albeit he's not that unique, if you think about Mo Salah and Sadio Mané. No wonder he fit the recruitment team's stats profile for a Liverpool attacker.
The rest of this celebration is for subscribers only. Sign up for £5 a month.
[ttt-subscribe-article]