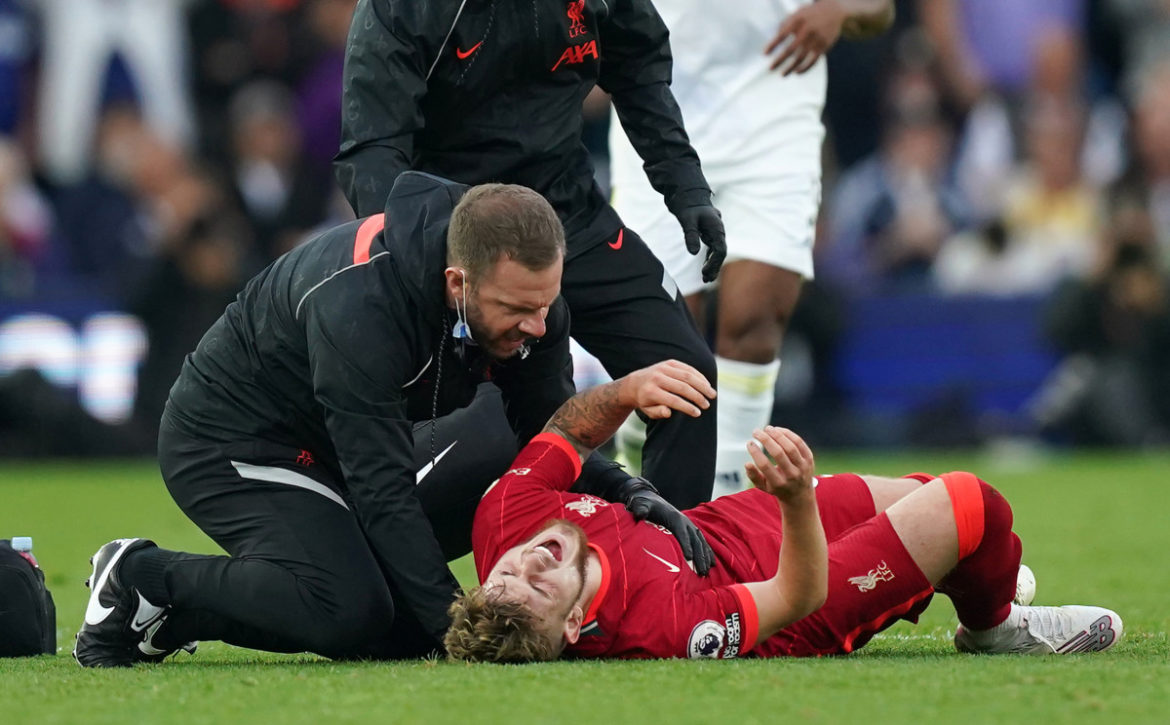 Yesterday, in a reply on TTT to a subscriber suggesting that Liverpool would be in the title race had Gini Wijnaldum stayed, I had to disagree.
I have taken the bones of my reply made on the site yesterday and worked it up into an article, half of which is free to all to read, and the second part – newly written today, about broader issues facing the team (as well as some grounds for longer-term optimism) – is subscriber only.
Red (Oranje?) Herring
I think missing Gini Wijnaldum is a bit of a red herring, in that he's now 31. That's the same age as Jordan Henderson (the main leader on the playing staff), in a team with many key players all hitting 30 at the same time.
Maybe the Dutchman's enduring fitness would have helped, and he certainly helped keep possession. Clearly he would have had his uses, but then so too would a lot of players when so many others are out. You can't have an infinitely large squad.
My admiration for Wijnaldum as a player has been clear on this site from the moment he arrived, as I backed him when others in the fanbase could not see his unassuming brilliance. Jürgen Klopp certainly wanted to keep him, but many of the world's best players at the biggest clubs had their contract negotiations halted when Covid hit. If PSG can't keep Kylian Mbappe and Barcelona couldn't keep Lionel Messi, then you can see how the landscape has changed.
Obviously if Liverpool had one extra brilliant player in the squad then that could improve things. An established cog in the machine, too, and still as fit as a fiddle. But this side needs evolution as well. Wijnaldum will not remain as fit as a fiddle indefinitely.
But to say he's the difference between the title win of 2020 and the failure to challenge (beyond Christmas) in 2020/21 and now 2021/22 (bar some miraculous turnaround) is not a simple one-factor issue. Indeed, he was here last season, wasn't he?
There are so many other factors: Thiago has yet to play in even half the games; Liverpool had no fewer than nine players out vs Chelsea; the Covid scourge that hit on the eve of the Spurs game has left those players short of sharpness and also meant a weakened side was fielded in that key game, where the title challenge hit a first bump in ages; Virgil van Dijk, still recovering from a potential career-ending challenge, clearly can't yet run as fast or jump as high as in the past on a consistent basis; Andy Robertson was horribly out of form, then in brilliant form, then suspended; and so on.
(Indeed, while Robertson's sending off was possibly justifiable, the biggest scandal is that Harry Kane got to play the next three games. For clear violent conduct, three games seems fine – but when even more violent acts don't get punished, it's like sending someone to prison for three months for doing 31mph, while waving on someone doing 120mph in a school zone. Suspensions really need revisiting when the officiating is so bad and insanely inconsistent, as it just compounds the punishment. Some kind of sin-bin for "orange" cards, such as Sadio Mané's leading forearm – but not swung elbow – would be fairer, with potential leg-breakers like Kane's serving bans. The gap between yellow and red cards is immense, both in that game and for the next three, just as the gap between a clear penalty and an unfair penalty is huge, at o.8xG that is either merited or unearned.)
But for me, the reason we shouldn't be regretting losing Wijnaldum – the proof of the wisdom in taking the chance to move from a 31-year-old to an 18-year-old – was the emergence of Harvey Elliott in the Reds' fast start to the season, with a three-point lead at the top of the table until his freakish injury.
Remember, Elliott was undone by the kind of tackle that could have done the same to Gini or anyone else we might have bought or otherwise seen ourselves as relying on.
To focus on just one player, as with last season (and van Dijk) seems far too simplistic.
Again, Liverpool were top of the league last season many months after van Dijk was crocked, but the issue was the ultra-serious latest knee injury picked up by Joe Gomez (who faces a battle to ever be the same again) and then finally Joel Matip. Then came the injuries to the midfielders deputising at centre-back. You can cope without a key player; you cannot cope without an entire unit. This season, Liverpool have had an injury crisis in midfield for most of the campaign. (If it was just Wijnaldum leaving, or just Elliott being injured, that would be different.)
Remember also – Liverpool had Wijnaldum all last season. And Liverpool did much worse than this season. Gini could not help the Reds transcend injuries, Covid and fitness issues, and we have been seeing those again now.
Indeed, Elliott was looking like he could easily replace Gini, aged just 18. It seemed to be a great transition we were witnessing.
Elliott also doesn't have a history of injuries, having come through a brutal season in the Championship playing virtually every minute (42 league appearances) at the age of 17 – but the same was true of van Dijk up to last season, when Jordan Pickford crashed into him.
No one can escape a certain type of bad tackle, unless very lucky.
While the young and inexperienced Tyler Morton injured Leicester's full-back with an ugly tackle (that merited a red card, as the kind of tackle I see too much in youth football in general), the fact is that, since the start of last season, Liverpool have lost half a dozen first XI players to serious injury from either bad tackles or outrageously bad tackles.
That would deplete anyone, given that you will also get your share of muscle injuries (which you can mitigate against only to some degree), and when Covid has returned again and hit most squads (albeit mysteriously, not Man City's this season).
In addition, the timing of Liverpool's Covid outbreak happened to coincide with these three consecutive league games: Spurs away, Leicester away and Chelsea away (with the very beatable and equally depleted Leeds cancelling their trip to Anfield in between).
Liverpool had won six in a row going into that trio of games, but that is a triumvirate of fixtures you'd usually be happy to take three draws from, as maybe amongst the six or seven games where a point is usually a good result. The difference is that they'd usually be spread out, as you'd never play three league away games in a row, let alone three of that difficulty level.
Alas, the timing meant it was the worst possible moment to lose Joel Matip, van Dijk, Fabinho, Thiago, Alisson, Divock Origi and Roberto Firmino, amongst others (while Elliott and Curtis Jones were out longer term with injuries, and others were returning rusty).
As good as Gini Wijnaldum was, if he was on the end of one of the horror tackles that have put van Dijk, Thiago and Elliott out for 6-12 months, he'd be no use now; nor would he have helped this winter if he had Covid and was self-isolating, or worse, actually feeling ill.
(Plus, Liverpool have attacked better without Wijnaldum, and the balance of the midfield has been hit by all those injuries, ahead of a defence with van Dijk still trying to find his old form.)
Covid-less City, without playing well and benefiting from some ludicrously generous refereeing (whilst Liverpool lost ground due to ludicrously bad refereeing at Spurs), were able to rack up the kind of lead that is almost never surrendered, even if Liverpool will continue to try and claw back the deficit.
Just as going out of the Champions League can be down to a bad fortnight, you can fall out of the title race in the same amount of time, in the age of 90-100-point champions.
But Liverpool are still in the Champions League (and while less important these days, the domestic cups).
And as I will go on to cover, my pessimism about the title chances (for which I got pilloried on Twitter after the Leicester game, when the deficit was much smaller) should not be confused with a pessimism about the club, the players, the manager or anything else.
The second part of this half-and-half article is for subscribers only.
[ttt-subscribe-article]