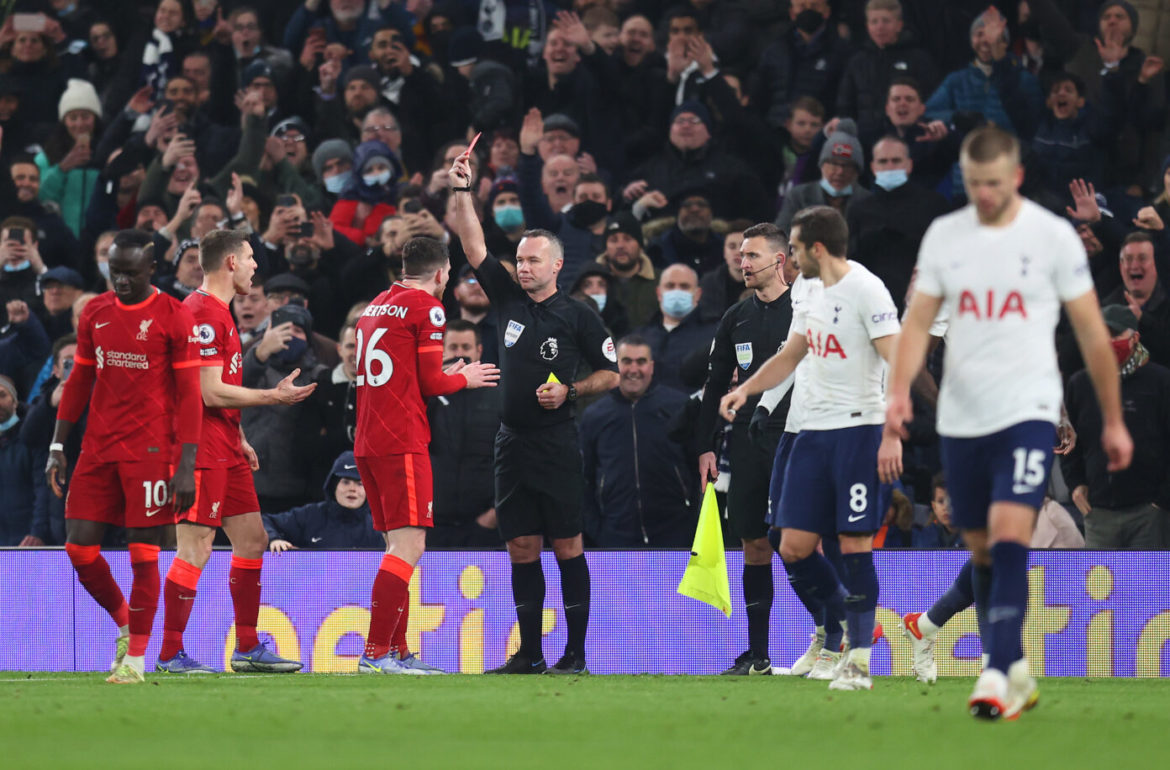 Paul Tomkins, Andrew Beasley, Daniel Rhodes, Chris Rowland and other TTT regulars will give their thoughts for 24 hours after the game, and we'll have all the post-match stats too.
Post-Match Thoughts
Paul Tomkins: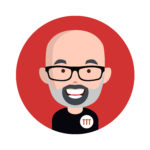 Liverpool were forced to make more changes to the vital spine of the team just three days after the last league game (which itself was just a few days after the previous game, which itself was after the Champions League game, etc., meaning six games in December for the Reds already); while Spurs, after weeks of resting and then preparing cannily for this match, added Paul Tierney and Chris Kavanagh to their team-sheet.
Both of them give Liverpool almost nothing when officiating the Reds' games (based on examining the data since 2017), albeit they're not as bad as a couple of others. Basically, 4-5 years of data suggests that Michael Oliver and (yes, Mancunian) Anthony Taylor aside, Liverpool can go spin when it comes to a balance of big decisions from officials. I'd rank Oliver as the best ref by far, then Taylor (who has given some bad decisions against Liverpool, but where he also awards the Reds big decisions), then … pretty much none of the others, as they're a bunch of incompetent fuckwits.
Meanwhile, at least one Premier League club has got medical staff to fiddle their Covid status to get games cancelled; something Jürgen Klopp wouldn't want to do, in part as he has integrity, and in part as catching up on games is not easy. (The truth will hopefully out, and the case I've heard about is not Spurs, but I also wouldn't put it past various clubs trying to take advantage of a pathetic lack of consistent policy – much like when a decision is or isn't referred by the VAR to the ref.)
I missed the first-half due to our annual extended family meet-up (with no other days possible), which of course, last happened two Christmases ago. It feels like cramming life into a few days, before another potential lockdown.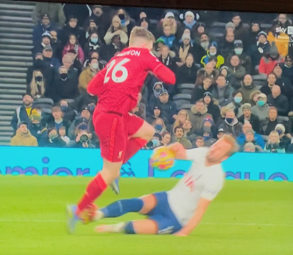 I'd heard about Harry Kane's horror challenge, but now having seen it it, it was worse than described. Obviously when we studied all those years of refereeing and penalty decisions on TTT (involving world-class data analysts who volunteered their time), we found English players were favoured over foreign players by 10-20% at both ends of the pitch; I imagine the case is similar with red cards. England internationals maybe get away with even more. Golden-haired captains can basically do what they want, studs-up and otherwise. [Edit: if Robertson hadn't just started to jump, his leg would be in pieces. A bulky 6'2″ player running full-speed at him and sliding studs-up after the ball has just gone, is nothing short of highly dangerous. Robertson's weight is just about off his standing foot, but it's a shocker, an absolute shocker.]
I thought Andy Robertson's swipe was reckless and also a red card. But Kane's assault – the type I am always talking about being horrible – was just 20 minutes in. That's a game-changer, right there. (I was tweeting yesterday about how I hated when Steven Gerrard used to do it, but it was more legal back then. I don't miss those days.)
Any sliding tackle, studs up, that takes the fouler at speed into the leg of an opponent, has to be a red. It shouldn't even be up for debate. It's a shithouse tackle, and it's a career-ender.
Ex-head of refereeing Keith Hackett, noted:
How can Harry Kane stay on the pitch after that reckless challenge that endangered the safety of an opponent. Excessive force. Serious Foul Play challenge RED CARD -another refereeing error

— KEITH HACKETT (@HACKETTREF) December 19, 2021
Hackett had already just said that:
"The standard apart from Oliver is not good enough. Riley should be fired."
Amen. Indeed, Mike Riley should be fired into the sun.
And in another game today it seems that the Reds were double-shafted:
Man City GK wipes out Newcastle forward. Nailed on Penalty Kick. Nothing given by Ref Atkinson, VAR Pawson clearly thinks it's not a clear and not vicious error. Shocking decision.

— KEITH HACKETT (@HACKETTREF) December 19, 2021
In the face of such adversity, a point away at Spurs is never a bad result.
Indeed, as I shall go on to cover, the absentees and difficulty in rotating made this a super-tough fixture. By the end it was 10 vs 13, assuming that the linesmen were decent enough.
The rest of this analysis – the second half of Paul's article and the submissions by the rest of the team – is for subscribers only, see below for details on how to sign up for £5 a month.
[ttt-subscribe-article]