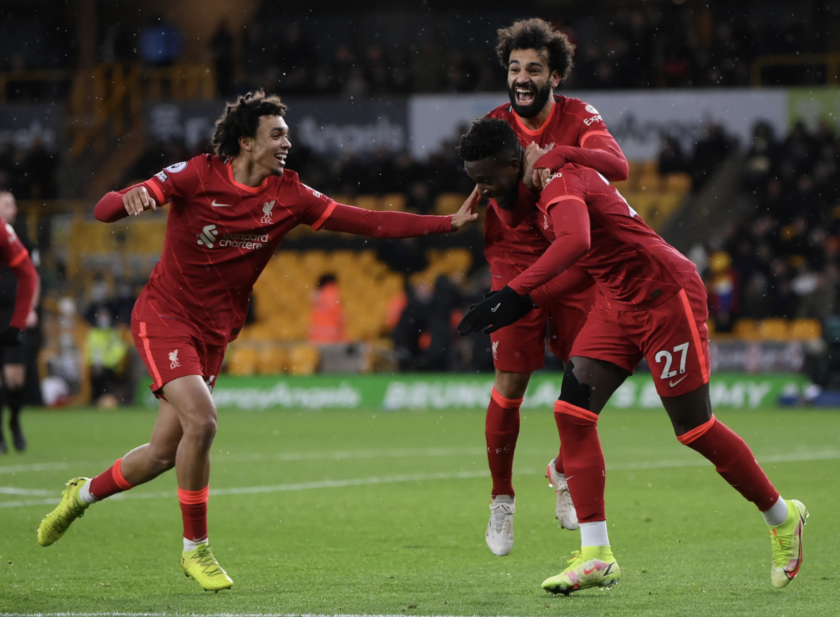 Paul Tomkins, Andrew Beasley, Daniel Rhodes, Chris Rowland and other TTT regulars will give their thoughts for 24 hours after the game, and we'll have all the post-match stats too.
Post-Match Thoughts
Paul Tomkins:
Had the Reds not got out Wolverhampton with the three points then it would have been a crime, albeit Liverpool's finishing would have led to the injustice; or in many cases, the touch just before the finish, that made the finish trickier.
With five minutes to go (as another Wolves player wasted time) I thought back to the title season and those late wintry wins at places like Villa Park, but this felt like one of those days when they couldn't even score open goals.
But Divock Origi does love a 95th-minute winner, doesn't he? He ended up turning and firing in what was a half-chance compared to other situations. The goal also owed a lot to the way Mo Salah knocked the ball towards the byline, to create space and an angle to cross.
The rest of my post-match analysis and the content from the other TTT scribes follows below for paying subscribers only. Click here to subscribe.
[ttt-subscribe-article]