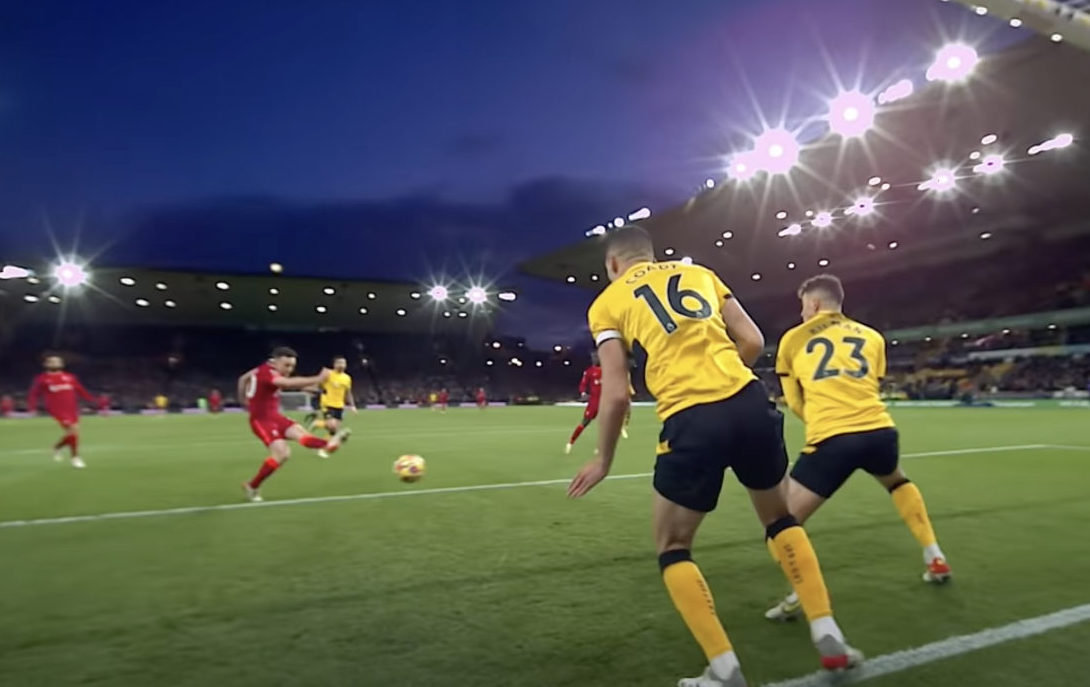 While it was obviously a very good chance, I continue to argue that, having now watched it many times, Diogo Jota did not miss an open goal or even a "simple chance" against his old club last weekend, given that there were two defenders on the line, but who also, before getting onto the line, almost perfectly blocked potential early shooting angles, as I will show.
The Reds have since dismissed Serie A leaders AC Milan in the San Siro in a game so ridiculously easy (with a near-reserve team, to boot) that it (along with other results) suggests that Italian football is in a poor state right now, and puts Liverpool as the first English side to win all six group games, and just the 7th in the 30-or-so years since the competition's rejigging from pure knockout.
But to go back a few days, the Jota miss is the kind of unusual thing you don't see a lot of: a near-unique situation. It made me think of how simplistic a lot of football consumers can think things are. Indeed, the co-commentator during the game said that Jota's first-half header, under pressure and outside the width of the goal, was "must score". What, from a one-in-ten chance? People can know the basics of football and yet not understand logic, rationality or statistical probability. 
This article is for subscribers only. See below for how to subscribe for £5 a month.
[ttt-subscribe-article]