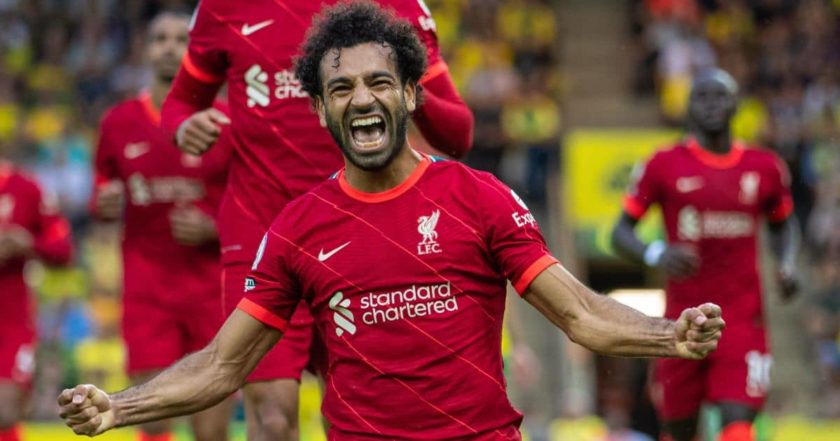 Advice To Mo Salah: You Deserve A Pay Rise, But Loving Your Football Is More Important
"At any price" Is a Dangerous Idea
The first thing I'd do if I was Mo Salah – if a new contract with Liverpool has still yet to be agreed in principle – would be to phone his pals Philippe Coutinho, Gini Wijnaldum and Emre Can, and ask how their their massively higher-paid escapades at elite outfits have gone since leaving Jürgen Klopp's Liverpool. 
Each went to an A-list club, for superstar wages. In the case of Coutinho, it was for a £142m transfer fee as well. 
Can was soon bombed out of Juventus, Coutinho has been all-but bombed out at Barça, and Wijnaldum, a frequent sub at PSG, looks like being bombed out there, too, a mere six months after joining. "The grass is always greener" is a saying for a reason. Egos mean players often jump ship too early, and assume they will be able to perform at the same level in a different environment. But what if no one is there to carry your water, or the team ethic is lackadaisical and lazy, or the crowd are on your case?
They joined mismanaged clubs full of divas and egotists, and in the case of Coutinho, suffered constant abuse from fans. Both Coutinho and Can's teams (with the German back in his homeland) have crashed out of the Champions League early, and Wijnaldum may be offered to one not even in the competition, given how little game-time he has had this season. 
They flourished in a Liverpool team of shared workload and shared responsibility, with no one paid massively more than anyone else; a hierarchy, yes, but but one that had, and still has, a clear and fair structure.
Right now, Salah is the best in the world, but aged almost 30, how long should a deal be and how can you predict the future of an explosive player entering the less-explosive part of a career? 
Top players are going on for longer in their careers; but also, is it beneficial for the teams they play for, even if those stars are still lighting it up on an individual level – what's hard to measure, for the average fan, is the work a player like Cristiano Ronaldo doesn't do, and how a team can suffer even if he strolls around and bangs one in, in a 2-1 defeat.  
Where would Salah even go? 
To leave Liverpool and not mean a drop down in quality of league or team would likely be to move to a direct Premier League rival (Man City or Chelsea), destroying his legacy, especially if overseas clubs can't afford him (albeit I'll cover that in more depth below, after the paywall kicks in). He's already failed at Chelsea, of course. Maybe Man United will be stronger in 2023, but again, would you want to destroy your legacy by making such a move? (I'll look at overseas options later in the piece.)
Plus, how could Salah evolve as a player, if he stayed with the Reds, and what would the future front-line look like? How could the attack be realigned to take ageing into account? I have some ideas on how this might work, but also problems I can foresee.
Finally, a word of warning to the Egyptian with a litany of sure-fire big-money moves in recent times that have ended in disaster. (Although he'll have to become a subscriber to read it…).
The majority of this article is for subscribers only. See details below for how to sign up for £5 a month.
[ttt-subscribe-article]