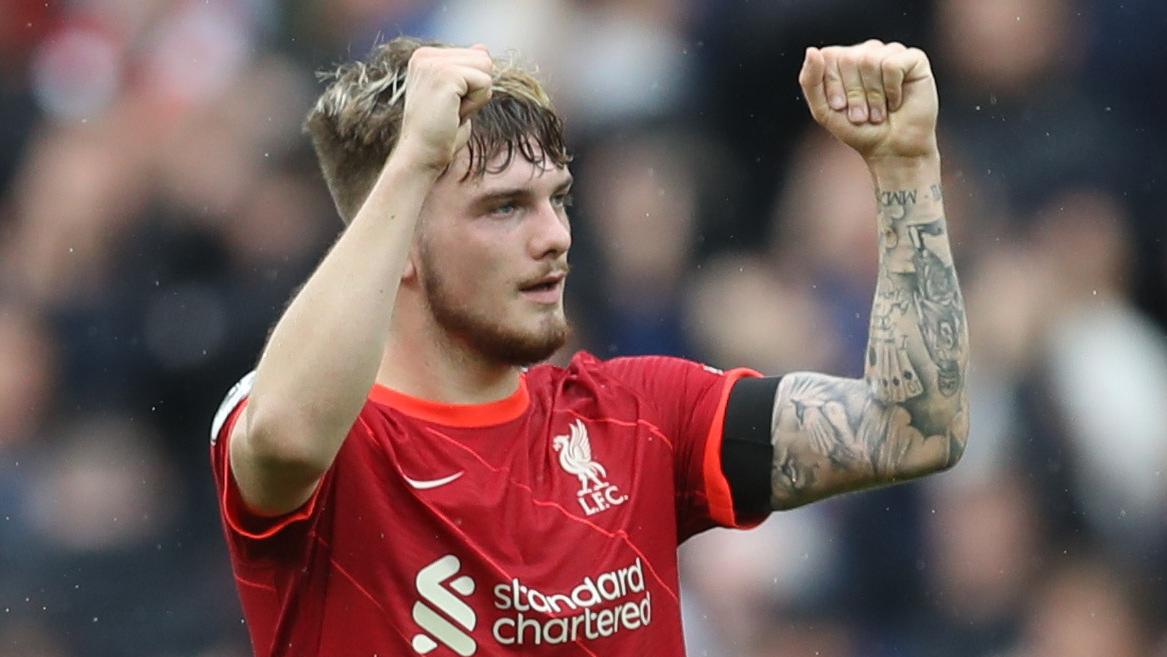 In a recent Athletic article, I noticed the following statement relating to Spurs' regression in recent years:
"Not signing a player in the summer of 2018 and then reaching the Champions League final the following season was nothing short of a miracle. It wasn't sustainable. The two years since Pochettino's sacking have only served to demonstrate that." 
So, can I just reiterate that, while spending money signing players is important (I've written books, academic papers and contributed to EU reports on the subject), the "sign-nobody summer" can actually often be a blessing and not a curse.
Obviously it's not something you can do every summer, or perhaps even in successive summers (or seasons).
Spurs signed no one in 2018 and had their best-ever European season, yet it is painted as luck, ignoring the value of team understanding, which is vital for passing, pressing and team-bonding. As I've detailed before, most teamwork continues to further develop and blossom up to four years spent together. After that it can plateau, but obviously individual players can continue to develop, especially if they were young at the outset. 
In the summer of 2019 Liverpool signed no one (beyond a reserve keeper). They had the best league season in the club's history, and were the fastest team to win the title in English football history. 
Again, just luck?
Last season Liverpool signed three first-team players, and they proved a mixed bag; all three spent months out with knee injuries. In total, nine players made their league debuts for the Reds. It was a season of chaos and turnover, in part wrecked by injuries. 
This summer, Liverpool signed just a single (promising) player, who has made just three league starts, meaning that 98% of the Reds' players in the ten league XIs this season were already at the club; and 100% of the four Champions League XIs. 
With a midfield injury crisis, the Reds are still within a win of the top of the league table, and have romped their Champions League group. 
You could of course blame the midfield injury crisis on not buying more midfielders in the summer, but you could pay £100m for a new midfielder, and if a 15-stone defender launches two-footed and breaks his leg and dislocates his ankle, it's not going to help much. Naby Keita, the Reds' most expensive midfielder, could have suffered the same fate when a a 15-stone midfield launched two-footed into him a couple of weeks back. (As it was, one of Keita's muscles was about to ping again.)
Liverpool bought a very special midfielder last season, and he almost got his knee snapped in two. Liverpool brought back a special young midfielder from loan this season, and he got his ankle blown apart. 
Harvey Elliott was the solution – not a new £100m signing. He was the Reds' best player this season until the dangerous lunge that sent his foot one way and the rest of his leg the other.
If someone had snapped Trent Alexander-Arnold's leg in two when he was first making waves at the same age, then paying £50m for another right-back would have been a short-term fix that could have created a long-term problem (i.e. Alexander-Arnold would not have had a place in the team to develop, upon his return).
This may be a counterfactual statement, but the thing is, you never know. You can never know which players will get random, violent, impact injuries, in advance of them happening. You can't stockpile players – as Klopp has explained – in case you have a ton of injuries. It's too costly (wages and fees), and it's too disruptive (too many unhappy players pissing in the collective pool).
You can focus on traditionally durable players, but Virgil van Dijk was about as durable as it gets, until he suffered a force that must have felt like a lunatic riding a motorcycle into his kneecap at 50mph. (And Elliott managed a full season in the brutal Championship last season, aged 17.) 
In the summer of 2020, Virgil Van Dijk was worth £150m, barring Covid-based market vagaries. Had Liverpool spent £150m that summer to buy him (because, say, he was at Bayern Munich), then that would have been £150m spent in the rehab centre at the new training complex if the same collision occurred. Supreme injury record, then bam.  
Another example. Man City spent over £130m in 2019 and didn't win the league that season. The season before, when they did win the league, they signed only Riyad Mahrez, who started just 14 league games, or one-third of the campaign. Basically, they won the league with the same side. 
This summer they've spent £100m on a single player, yet are dropping a lot of unexpected points, and that attacker has just one league goal. This season at least, in just over a quarter of a campaign, City's results have regressed with Jack Grealish in the side. 
(Which isn't to say that City and Grealish won't start to rack up more points and goals, but does suggest that the £100m player is not an immediate perfect solution, even at that price. Another thing my research shows is that it's the season after a big spending spree where clubs tend to progress, and City's £130m signings of 2019 were important in 2020/21. The bigger the individual transfer fee the greater the odds of success, but it tends to move from around 40% for the cheapest to only 60% for the dearest.) 
None of which is to say that you shouldn't sign players, obviously. My point is that it doesn't have to be every single summer, and in great quantities.
Let's go back to Spurs' signings in the two years prior to signing no one in 2018. In total, £180m spent on: 
Victor Wanyama
Vincent Janssen
Juan Pablo Gonzalez Velasco
Georges-Kévin Nkoudou
Moussa Sissoko
Maximus Tainio
Davinson Sánchez
Paulo Gazzaniga
Juan Foyth
Serge Aurier
Fernando Llorente
Lucas Moura
Of those, only Moura has proved a consistent success, with Aurier horribly mixed (to the point where, bizarrely, he was released early from his contract), Sánchez not quite steady enough, and Sissoko only a belated success (around the time he turned 30). A couple of the signings were youngsters, but of the dozen, only Moura and Sánchez remain.
Spurs success in those seasons, which also included a 2nd-placed finish with a huge (for their budget) 86 points in 2017, was down to Harry Kane, Hugo Lloris, Kyle Walker, Danny Rose, Toby Alderweireld, Jan Vertonghen, Kieran Trippier, Mousa Dembélé, Dele Alli, Christian Eriksen and Son Heung-min. (Note: I forgot to include Erik Lamela, who signed in 2013.)
They were also mostly the core of the team that reached the Champions League final in 2019, where they found themselves Klopped. 
Those eleven arrived (or made their debuts) respectively in 2012, 2009, 2015, 2009, 2012, 2015, 2012, 2015, 2013, 2011 and 2015. The average year of "arrival" was 2012 (some seven years before they could have become Champions of Europe), and although some of those featured as new players in the ill-fated title race against Leicester in 2015/16, that was a team that had been together for ages.
In truth, of the 12 players signed between 2016 and 2019, Spurs could have saved £155m and just focused on Moura, and bar some squad depth, the rest mostly added very little. When Sissoko finally came to life, it was after years of being a bit of a joke. 
That team was not only managed by Mauricio Pochettino with his fitness work and attention to detail, but that was a proper team. It can be hard to add to such a united, connected unit, working under a manager who creates such bonds. They seemed like a bunch who protected one another. 
Obviously the key eleven players were mostly signed as transfers; but over a long period of time. The difficulty was improving on those players, and especially, improving on the shared understanding gained through years training and playing together.
And one issue is the commitment of the players you do sign.
I personally thought it was pretty disgraceful when Spurs and Villa's new players chose to go and play for Argentina and Colombia during the controversial international break where the Premier League had told its players not to travel to South America, due to Covid-19 restrictions meaning they could not return directly to England. 
Giovani Lo Celso (fairly new), Cristian Romero (brand new) and Davinson Sánchez, at Spurs, and Villa's Emiliano Martinez, signed in 2020, and Emiliano Buendia, signed in 2021, went off against the league's advice. They all missed at least the next league game for their clubs, due to quarantining.
At the time – and let this sink in – Spurs were top of the table. 
Yes, it was just three games, but it was also three wins, including against Manchester City. Villa, meanwhile, were a respectable 11th, having won and drawn their previous two games. 
Villa lost that weekend with their missing players, and since then the run is now five losses from seven league games.
Spurs also lost that weekend, and their run is also five losses from the next seven league games. It cost Nuno his job. 
While these sample sizes are small, as soon as I saw that these players had chosen their countries over their clubs – to the point where they would be away for vital league games – I noted on this site that it was a red flag.
Where's the commitment to the cause that pays their wages? 
I know players want to play for their countries, but the edict was clear. And more fool those two clubs for giving them permission. 
As for what it would do to the group harmony at those clubs, I felt it created a two-tier system: while we train hard and slog it out on the weekend, you'll be in sunny Croatia, doing a bit of jogging. 
This is even more vital if you've just arrived. Your job is to settle in the team. Gabby Agbonlahor just noted that: "I want to single out' Buendia as he's an Aston Villa 'impostor'" (in that he's not the player he was at Norwich). 
This is because at Norwich he had time to settle, and did not arrive with a record-breaking price tag or any kind of reputation. At Norwich he was not replacing a club icon (although if he fell down drunk in Croatia, he might have resembled Jack Grealish on a bender).
Here's my issue, beyond the myopia of not respecting who (the fans of your club) pays your wages: if you do not put your club career first, your international career will atrophy anyway. 
Beyond small nations with few players to choose from (like Wales), anyone who isn't in their club side will not be in their international side. You're just making life harder for yourself, and you will increase your odds of falling into the flop category.  
Liverpool's head of research, Ian Graham (PhD), noted at the recent StatsBomb conference that half of all transfers fail.
While he reached this conclusion in a different manner to me, this is something I first noted  in 2011 (that Dan Kennett called "Tomkins' Law"), having analysed what was then around 3,000 Premier League-era players/transfers to see how many games they played and how much money they lost (or generated). 
Buy Now? 
It does feel to me that Liverpool need to start buying players again, given the age of a lot of the squad (albeit no single individual is over the hill, as James Milner just keeps building a bigger bloody hill), but they have to be the right players, at the right age, with the right attitude. 
New signings can make a team worse, which people seem to forget: the time it takes them to settle, get onto the right wavelength, learn how to press in unison, and so on. A new big-earner can upset the apple cart.  
I personally think that, for all the goals he scores, Cristiano Ronaldo makes Manchester United a worse team (as I expected when he signed). Certainly they, like Spurs and Villa, were having a much better start to the season than the form since (in this case, it was a new superstar arriving). Maybe it'll prove wise to bring back a player about to turn 37, but how has it affected other players, and the team dynamics? So far it's working in the Champions League, but not the Premier League. Equally, spending £73m on Jadon Sancho is not working at all, at this juncture. Big names, mega-fees, huge wages, and … regression (short-term, at least).
As Premier League teams get more organised, analytical and cohesive, the big immediate-impact signing seems a bit rarer, albeit almost all of the iconic game-changing signings made in the late '90s by Arsène Wenger famously took time to settle; particularly Thierry Henry (half a season) and Robert Pires (almost a whole season), while Dennis Bergkamp was another slow starter a couple of years earlier.  
Liverpool, despite adding only Ibrahima Konaté who has played just three meaningful games (as the young centre-back adjusts and competes with world-class players), have made an unbeaten start to the league season and just set more club records: longest ever unbeaten run in all competitions (25, most of them this season); and the first four Champions League group games won. Scoring records have been broken, too, with a staggering streak of 3+ goals away from home, with back-to-back 5-0 wins, including the Reds' biggest ever victory at Old Trafford. 
Again, this is not to say that buying players is bad, as clearly it isn't; and the more you can spend, the greater your odds of success. 
But Klopp has always found ways to get more out of his players, turning £35m men into £150m stars. Equally, he'd turn academy graduates into £150m stars. (In time, how much will Kaide Gordon, Tyler Morton and Conor Bradley be worth, to name the three kids currently closest to the first team?) 
In another Athletic article, Damien Comolli (the man who brought Michael Edwards, Ian Graham, Jordan Henderson and Luis Suarez to Liverpool – as well as Andy Carroll, but let's not go there), said:
"The issue now for the top clubs in the world is they are looking to recruit Superman. And that guy doesn't exist," Comolli said, "because he needs to be a very good tactician, he needs to be good at creating training sessions, he needs to develop young players, he needs to be good with the press, he needs to be a great leader, he needs to be a great communicator, he needs to be knowledgeable in sports-science and in medicine, he needs to have an opinion on players on the recruitment side, he needs to manage a staff of anywhere from 25 to 50 people, he needs to know how to 'manage up' — billionaires who have got a lot of businesses.

"And this Superman needs to fit with the club's culture, whatever it is — whether it's winning at all cost at Real Madrid, Bayern Munich or Juventus, whether it's developing players at Tottenham and trying to win a trophy and getting into the Champions League, whether it's trying to break into the top six at Everton et cetera, et cetera.

"Real Madrid went back to a coach (Ancelotti, who returned to the Bernabeu from Everton this summer) they sacked six years ago, Bayern Munich paid €25 million for (RB Leipzig coach Julian) Nagelsmann, who I think is brilliant but has never won anything and is 34. Juventus went back to (their coach from 2014-2019, Massimiliano) Allegri. I could go on and on and on.

"It just shows the market is small. Those people who can manage the big clubs and tick all the boxes are unique individuals and there are only a handful in the world that can do it."
I think this is why – allied to the stellar scouting, canny negotiating and world-class data analysis – Liverpool have over-performed on transfers and won the biggest prizes without spending the most money.
Jürgen Klopp, via that list of attributes, is therefore a superman, backed by the best in the business.