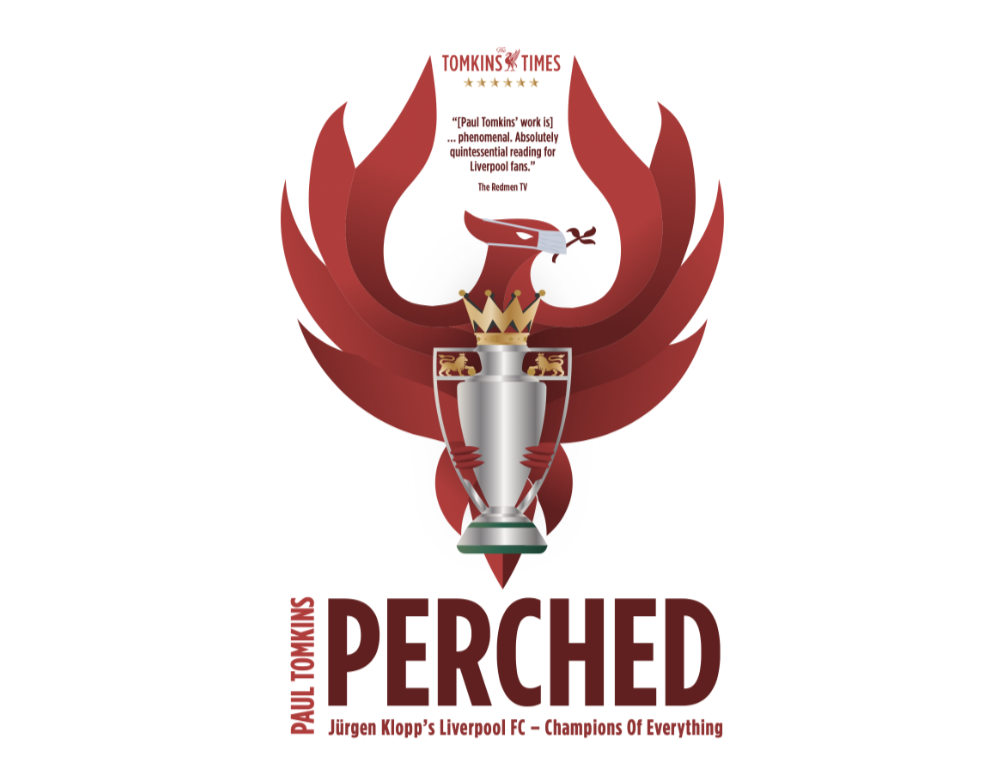 It's the summer of 2015. Liverpool have finally got rid of Colin Pascoe and his shorts, but chaos will remain. (Turns out, it wasn't Colin Pascoe's shorts that were the issue. Who knew?)
James Milner arrives, but he already looks old and slow in the midfield. Great pro, but past his best. Jordan Henderson hasn't been the same since 2013/14, but it doesn't take long for me to feel that Milner and Henderson, together, is not the solution.
Daniel Sturridge, out injured, will never recover properly. Philippe Coutinho will start to fulfil his potential, but then leave when looking like the Reds' best player.
Roberto Firmino arrives, but a journalist (now at Manchester United) will famously mock why the Reds spent £29m on such a hopeless misfit. Christian Benteke is the new great striking hope.
Liverpool will later sign the total Chelsea reject, Mo Salah, and hoover up more players from Southampton, including some young guy who at the time in an uncapped Dutchman moving from the Scottish league. The Reds will buy a low-key left-back who was relegated with a tiny club, who was almost considered too rubbish to play football a couple of years earlier.
Liverpool will eventually invest in a goalkeeper who, in 2015, aged 23, had played about a dozen league games of football.
The good news is that Liverpool will sign the phenomenal Thiago Alcantara; the bad news is that he'll suffer terrible injuries. The one really big-name signing, from Bayern Munich (after Barcelona), is hobbled in only his second game for the club.
By contrast, at Manchester United, six years down the line in 2021, will have signed the world's most expensive defender and broken the British transfer record (neither adjusted for inflation, mind).
The infuriatingly brilliant David de Gea – denier of many a Liverpool victory up to 2015 – will still be in goal, still at a good age. They'll have added a returning superstar who has won half of the Ballon d'Ors awarded after 2015 (which to date, is two from four, with Covid cancelling those since 2019).
United will break the British transfer record for a midfielder who was voted into the Serie A Team of the Year in 2013–14, 2014–15 and 2015–16, and who will later inspire his country to World Cup glory. They'll add the most exciting young English winger seen in years, who scored and assisted at a frightening rate in the Bundesliga.
They'll add another World Cup winner, Raphael Varane, who will be at the heart of Real Madrid's defence in three further Champions League successes, having already won one by 2015. They'll have added a global superstar from Uruguay who has over 50 international goals, and who, in 2015, has just had a 30+ goal club season (and who, in a two year period soon after 2015, will score almost 100 goals). Juan Mata and the much hyped Anthony Martial will still be in the squad. (As will Phil Jones, but never mind.)
Liverpool will go to Old Trafford, in 2021, with James Milner, nearly 36, in their midfield. He'll be alongside Henderson, now 31.
If you told me this in 2015 I'd have cried. Especially without any idea who the Liverpool manager would be. It seemed unlike it would be someone as elite as Jürgen Klopp.
When the score of 5-0 would be mentioned, via a crystal ball, I'd have said you don't need to be clairvoyant to see that the Reds will get a right pasting.
Adjusted for inflation, the Reds' £XI will be around £400m, ranking 4th in the Premier League, while United's is over £700m, up there with Man City's.
The Reds' XI will contain players who, in the summer of 2015, were at Southampton, Hull City, Internacional (Brazil), Sochaux B, Paços de Ferreira (who still sound like a 1970s nightclub singer), Red Bull Salzburg, Fiorentina; and that nobody who arrived from Hoffenheim.
A free transfer from Schalke will be surprisingly left on the bench, along with yet another Southampton player, a reserve left-back from Olympiacos, another from Red Bull Salzburg, and some lad from Charlton. Plus, two kids from the Reds' U18 side will feature.
Liverpool's captain arrived via Sunderland a few years earlier, to much bafflement, including from Alex Ferguson (who chose Phil Jones instead), who will be watching from the stands when the historic 5-0 result occurs. How he must be laughing, I'd have thought, back in 2015.
United's players to feature against the Reds on that historic day were, six years earlier, included those at Real Madrid (two), Juventus, PSG, Udinese and Napoli, and a Man City prospect who arrived via Borussia Dortmund. Plus the best keeper in the world as of 2015, de Gea, as one of the remaining title-winners from just two years earlier (2013) still on the books.
Clearly, Liverpool – with players bought only from mediocre clubs or as rejects from bigger clubs – will get trounced by the bigger-name, higher-paid superstars of Old Trafford. United have a winning mentality; indeed, proven winners. They've won it all. It's in their DNA.
Indeed, United re-signing Ronaldo is seen by many as the greatest coup in the history of football; a player about to turn 37, to play with Edison Cavani, nearly 35.
But he's a proven winner. A proven goalscorer. It's like they'd still be saying that when he's 89 and in a wheelchair; as if time does not move on.
At times, as of 2021, it feels like everyone lives in a world of magical thinking, where both sides of the political aisle deny clear scientific, political, logical and biological realities; and so the notion that Ronaldo, who can still finish, clearly, but cannot and will not run, will take a team, led by a mediocre manager and surrounded by talented slackers, to the title, seems the epitome of this collective dream-like unreality.
As I noted in the part-subscriber-piece yesterday:
"I also say this about managers; Gary Neville insisted yesterday that Jose Mourinho was the best manager in the world when United appointed him (!), whereas to me, Mourinho was well on the slide, and Klopp and Pep Guardiola were already well ahead in the way the game was changing.

"By 2019, Daniel Levy said Mourinho was one of the top two managers in the world when he appointed him. Liverpool had just won the Champions League against his club [and finished 2nd in the league with 97 points, I failed to add], and at the time of the appointment, were eight points clear of Man City on the way to winning the title, with 11 wins and a draw from 12 games. So Mourinho was better than Guardiola or Klopp?! These are people running football clubs, working on data that's 5-10 years out of date."
The past is seductive. But it's not the route to the future. Sometimes it's handy to go back there (to stem a horrific rot), but things change. Past achievements are valid, in terms of someone's highest possible ceiling, but there's a time context; as some people joked, Neville's logic means he would have kept Ron Atkinson and not employed Alex Ferguson.
It means Atkinson, 82, would still be boss now, in this weird new posturing refusal to ever say a manager must be sacked (as if saying to sack someone means you're A Bad Fan or a Bad Football Person.)
To never say that a manager's time is up is as bizarre as to always scream that managers must be sacked. It's another binary world without shades of grey. Brendan Rodgers did pretty well at Liverpool overall, but the best decision made by the club regarding Rodgers was to sack him.
You can learn from the past, but as I argued back in 2005, Liverpool would only move into the future by finding people who could mirror the cutting-edge thinking of Bill Shankly and Bob Paisley, but not by regurgitating the very ideas from the 1970s. Shankly and Paisley were innovators; innovators don't copy what worked in the olden days. New bands who try and sound like the Beatles are not grasping the essence of the Beatles, which was that no one had ever sounded like the Beatles.
Klopp is an innovator, as well as having those more timeless managerial skills.
Alas, one thing that is now a little out of date – because books date – is "Perched: Jürgen Klopp's Liverpool FC – Champions Of Everything".
But it does include a section in how Manchester United fell from the very perch from which they had earlier helped knock Liverpool; and how the club's fortunes had reversed, with Liverpool becoming the smarter thinkers.
A year on, Liverpool may not be fully perched right now, but unlike United, the Reds are in contention.
Since 2009, The Tomkins Times has been a paywalled site that also publishes free articles. We need paying subscribers to keep doing what we do, as we don't run advertising, take any sponsorship money, or do any commercial things beyond the occasional book. If you don't like what we do, then no problem. If you do, then consider subscribing and becoming part of our community where we mostly (but not exclusively) discuss football with intelligence and maturity; or sign up to the email newsletter on Substack. Also, one-off donations are greatly accepted here.
Finally, if anyone wishes to donate any internal organs, please contact a medical expert first, and to be sure to attach the correct postage.