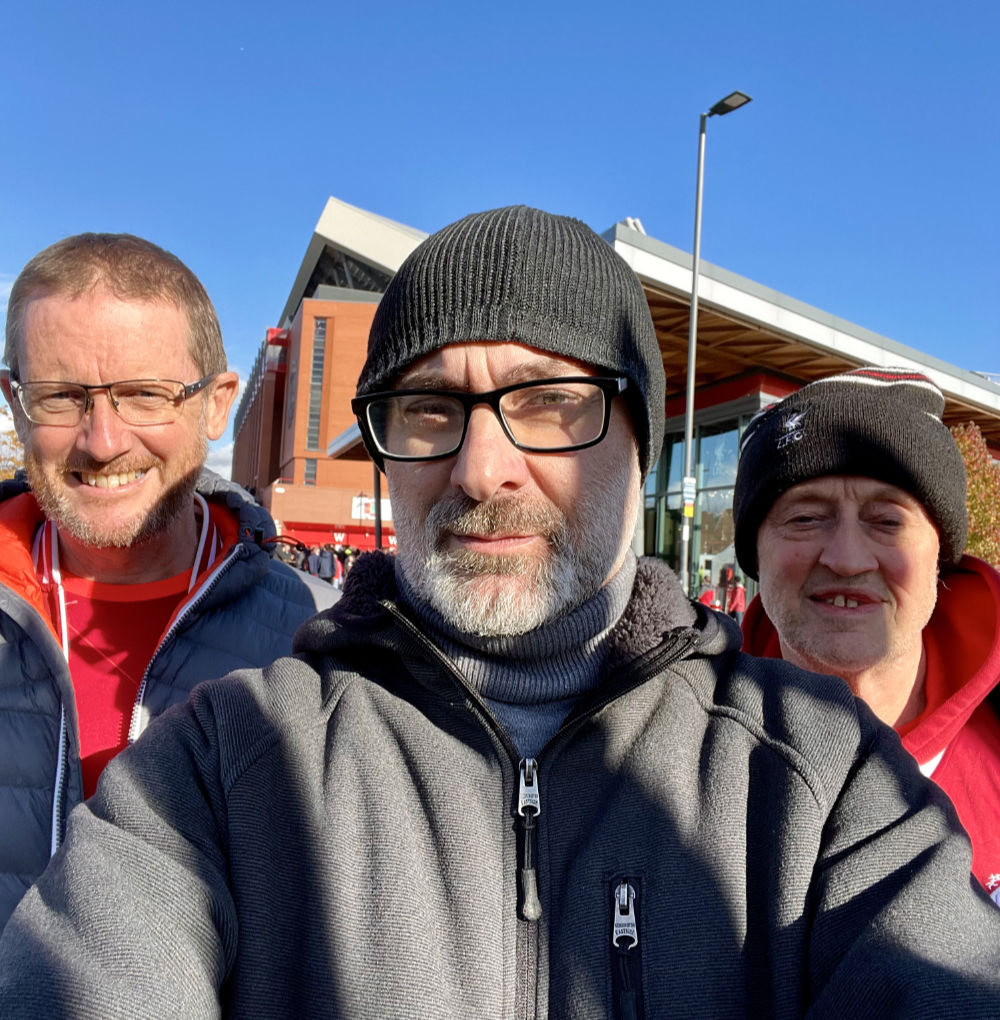 The game, in the end, was a beautiful red balloon that the team and crowd blew and blew – with a beautiful Anfield fervour – until it got to the size of a giant 3-0 balloon, and then it went pop, due to a stray arm as seen on a video replay. After that the game was a piece of flapping rubber squirming through the air to the sound of a slightly wet fart, albeit that may have also been from those around me on the Lower Centenary.
(Legal disclaimer: this is not a reflection on the club's selection of half-time pies.)
So, this is my match report via my old season ticket seat, which I had electronically transferred to me for the day, in contrast to old times.
At 3-0, we were cruising, smiling, thinking 5-0 again. Then it was 2-0, via the time-reverse machine of VAR (which also appears to have altered all the digital clocks in my house this morning). Then it was 2-1, in a bizarre burst of low sun, and from then on Liverpool lost their shape, mojo, confidence and cohesion, and Brighton, a talented team with pressing and passing acumen (as well as defensive giants), tore through the Reds' ragged makeshift midfield and wonky defence at will.
This article is for subscribers only. See below for details on how to sign up to our community and read our paywalled content. 
[ttt-subscribe-article]