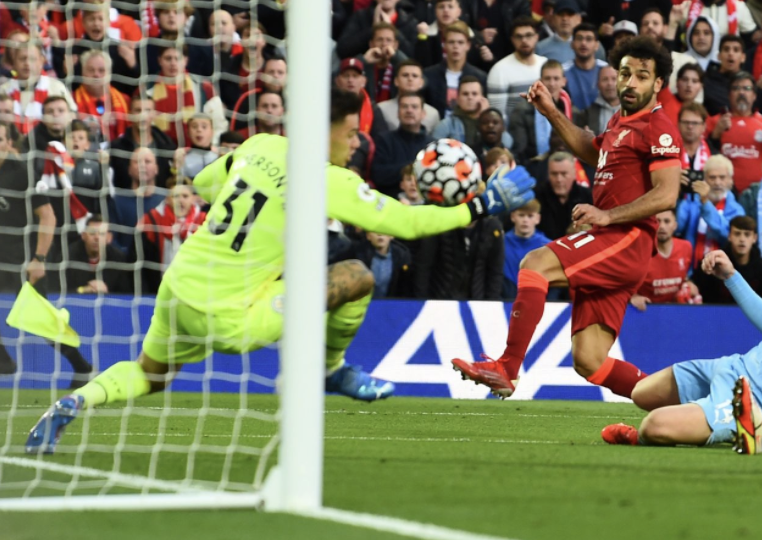 Paul Tomkins, Daniel Rhodes, Andrew Beasley, Chris Rowland and hopefully lots of other TTT regulars give their thoughts just after the game, as well as all the usual stats:
Post-Match Thoughts:
Paul Tomkins:
What a crazy, brilliant and slightly worrying first seven games this has been for the Reds in the Premier League: unbeaten, and 2nd in the table, but we've seen some really poor halves of football, mixed with some scintillating attacking performances in wildly open games, undermined by a recent inability to keep the lead. (As also seen against AC Milan, but where the Reds escaped, and are walking the group.)
If City's second equalising goal was lucky, then the Reds were fortunate to not be down to ten men beforehand, when James Milner, who could have had about four yellow cards in the game, somehow escaped a red. 
The great shame was that it wiped out Mo Salah's best-ever goal for the Reds, mixing up the first-season jinking runs against Everton and Spurs, but somehow finishing with his right foot from a narrow angle, having worked space he had no right to conjure. When you are so one-footed, the feint to switch onto your weaker foot becomes an incredible creator of space, but then you still have to hit the shot with that weaker foot. He should do it a bit more than he does, because defenders are convinced he'll use his left. The close skill involved was supreme. 
It's a shame that it didn't win the game, although a draw felt fair to me; but of course, the insanity of this season so far was summed up by Fabinho having an open goal and still not scoring, through a desperate lunge out of nowhere to block the ball, as time slowed for us all. Liverpool could have been dead and buried at half-time; have won the game several times in the second half; and ended up hanging on in the 94th minute when Salah made not one but two defensive interventions. Bonkers, and a bit too much like Brentford away (but it may be that they prove to be this year's surprise package).
To me, and it's not unexpected, but Virgil Van Dijk doesn't look 100% yet, as he plays his way back into sharpness. I'm not seeing quite the same pace yet. Joel Matip was outstanding, and so unlucky to deflect the equaliser past the excellent Alisson, but he too looked (even more) leggy at the end. 
In midfield, Jordan Henderson looks undercooked, and not like someone who, at 31, should have just been given a four-year deal based on the limited evidence since he signed it; let's hope it's just rust, and not complacency or some kind of melting. While players are going on for longer, not many do so in midfield; and his energy was his strong suit. He looked physically weak in this game. Maybe he's carrying a knock, but as against Brentford, he was not getting back to defend as much as you'd hope.
I'm also still increasingly underwhelmed by Andy Robertson on the ball, in open play and set-pieces (his passes infield have also become increasingly predictable), but at least he had more energy than the captain. Without the creativity of Trent Alexander-Arnold, Robertson seems to becoming more limited as a player, but I always salute his effort, that gives the team some tempo. However, with Robertson, Milner and Henderson in the team there was a lack of finesse at times.
The rest of this article is for subscribers only.
[ttt-subscribe-article]