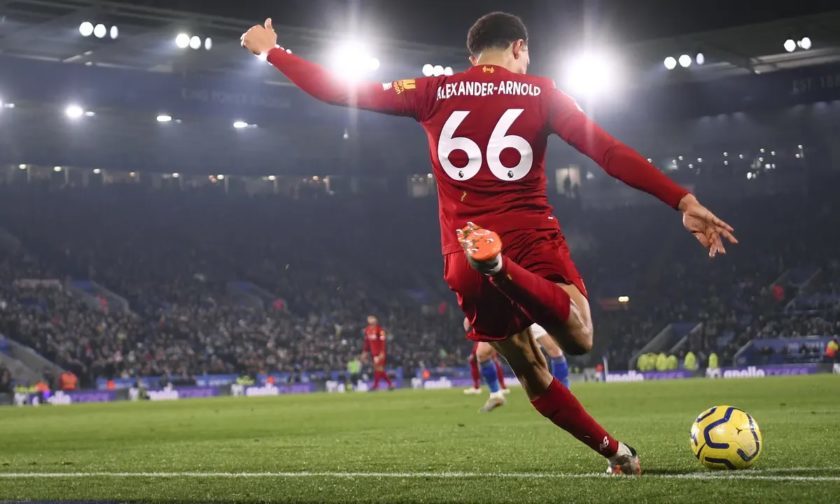 Since the day he became a regular at right-back for Liverpool, people and pundits have been on the case as to how Trent Alexander-Arnold can forge his future as a midfielder for both club and country. England manager Gareth Southgate has even tried it, but then Gareth Southgate thinks Kyle Walker, Kieran Trippier and even Reece James are above Trent in the pecking order. he may be alone in this.
While it is true that he is one of the best, if not the best, chance creator in the Premier League, and the best in that trade for the Reds, there is always a caveat and rationale behind it. Football is not a simple sport to play, but can be made simple if players are made to play in the position they have always succeeded in. Shoe-horning them into a different position, irrespective of the outcome, isn't the right solution. The same goes for the Liverpool right-back, who, like a creative midfielder, creates a lot of chances for the team on a consistent basis, but his comfort zone lies playing in wide areas.
Looking at his career at Anfield, the 22-year-old has played 133 league games, only once as a central midfielder when he had to cover for a player rotation there in the game against Stoke City in 2018. All of his 35 assists have come as a right-back, and he creates big chances at the rate of 0.37 per game (50 big chances created in the league so far).
Glancing at some of the best chance-creators in the league and their numbers since the start of 2019/20 season till date, only Kevin de Bruyne (32 assists) has more assists than him (22 assists).
One interesting quote came from Gary Neville on Monday Night Football when he said " Alexander-Arnold is like a David Beckham and Kevin de Bruyne at right-back."
This article is for TTT Subscribers only. Sign up for a fiver a month.
[ttt-subscribe-article]