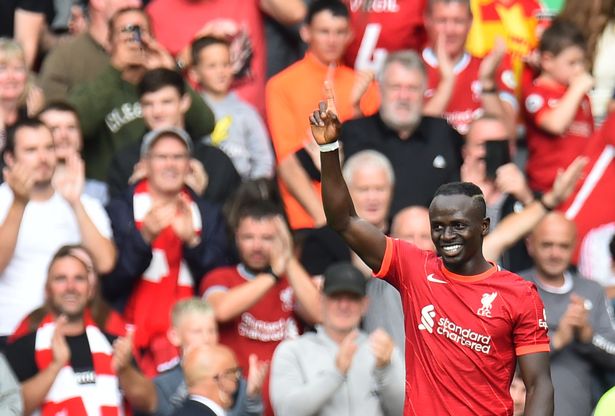 By: Andrew Beasley, Paul Tomkins, Daniel Rhodes. To be updated for up to 24 hours after the game.
We're trying something a bit different with the post-match content – several writers will add their thoughts in the 24 hours following the conclusion of the match.
Paul Tomkins: Five Premier League games this season, six goals for Liverpool from corners. In addition to the fourth clean sheet, having giant centre-backs has made a huge difference at the other end, particularly when your otherwise perfect forwards are all small and, while good at headers, unlikely to win them if tightly marked. (But if they get free because others are taking up the attentions of the tall opponents, that's a double-bonus.)
Last season, when the goals dried up after beating Palace 7-0, it was when all the centre-backs were out. Joel Matip assisted from a corner in that game, then was out for the season 20 minutes into the next game.
After fielding 6'0″, 6'1″ and 6'2″ centre-backs for most of last season (with these days the average being around 6'3″ for the position), the Reds have not fielded one below 6'4″ in the league so far in 2021/22. Again, if you rely on smaller attacking players, and even a diminutive midfielder or two, the giants become essential for set-pieces.
I kept noting how those set-piece goals dried up when the tall guys got injured – and therefore it put pressure on the rest of the team to score having lost a method that was worth 20-or-so goals in the title-winning season; and how, throwing in two rookie giants in Rhys Williams and Nat Phillips, to cause set-piece chaos, allowed Liverpool to end a 20-game set-piece drought with six scored in the final four games. It also helped Roberto Firmino to become more prolific.
Now it's six corner goals, in the first five games.
The rest of this article is for subscribers only. Sign up for £5 a month
[ttt-subscribe-article]