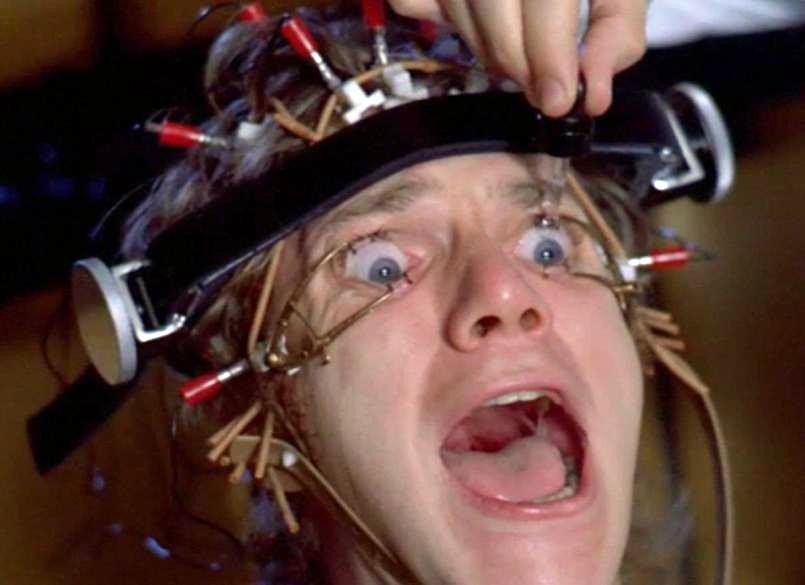 There are teams you'd pay money to watch, and teams you'd pay good money to watch. And then there's Burnley, who you'd pay a king's ransom to never have to see again in your life; a team that brings to mind the tortures of A Clockwork Orange.
They make a hungover gaggle of alehouse thugs look like Brazil circa 1970.
Thankfully Liverpool despatched them, but the new weirdly lax implementation of the foul laws meant more two-footed lunges from 15-stone bruisers, more deliberately stray elbows, and an inability to stop a brilliant 18-year-old by anything other than kicking him up in the air.
"Numbers 1-11, 4-4-2, brilliant" said Steve McManaman at kickoff, and the team of lumbering brutes played like it was the 1990s, the last time a team selected 1-11 whilst fielding mindless 4-4-2s. Some things from the past we want to leave behind, and this kind of football is one of them: thuggish English players with thuggish English coaches, playing long-ball percentage football. Eurgh. A bit of bite and physicality is all well and good, but this is absolute dogshit football.
Liverpool absolutely dismantled a bamboozled Burnley in the second half, and yet you'd wonder if teams on a limited budget have to play such retrograde football when clubs like Brentford, Norwich, Leeds United and others can come up and make for a watchable sport, while being competitive. Just like Loaded magazine, The Backstreet Boys and a fat Neil Ruddock, some things from the 1990s are best forgotten.
Mike Dean, who has never given Liverpool a penalty but has managed to give two against the Reds at Anfield, seemed to ref like it was still the 1990s, too; perhaps as all the refs seem to be in their 50s now after starting out in the 1980s. Change the fouling laws, keep the same old tired refs who are decades older than in other elite leagues, and get the English game even further away from the rest of the world. No bookings for some pretty horrible tackles by the away team.
I'm trying to be less critical of opposition teams (and refs), but the game seems to have different laws for passing teams and for teams who just look to make it a wrestling match. Diogo Jota was standing still in the box when a Burnley player sprinted 20 yards just to run into him, to poleaxe him, and VAR couldn't even be arsed to check. Welcome back to football, Anfield!
Still, this is a different Liverpool to last season, and a different Anfield.
As I said a lot in the second half of last season, teams like Burnley could bully Liverpool with the Reds' enforced tiny midfield, and taller midfielders in defence (who made for below-average-height centre-backs); and with spineless refs who allowed it, as part of the underdog culture of English football from the dark ages.
But no one bullies Joel Matip (who gets better with every passing year, when fit), Virgil Van Dijk and Jordan Henderson. No one will bully Ibrahima Konaté. And you can kick little Harvey Elliott all you want, but he won't cower.
The rest of this article is for subscribers only.
[ttt-subscribe-article]