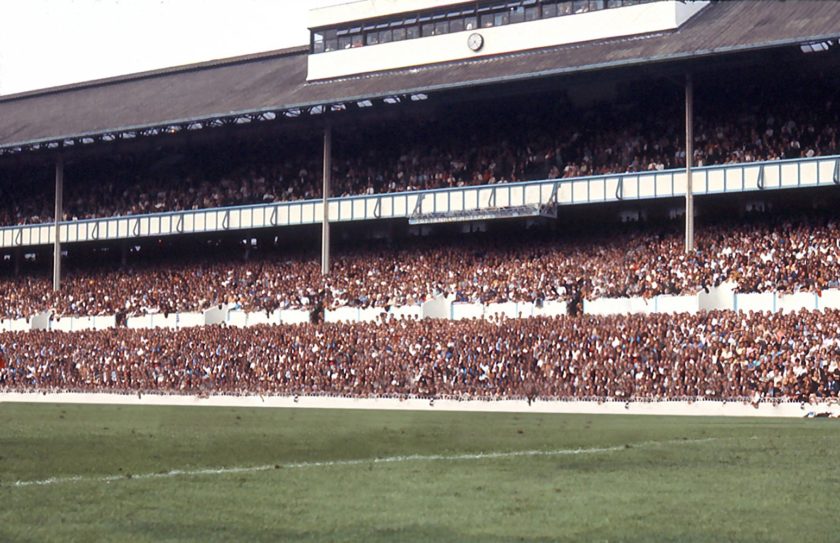 In this two-part series I wanted to concentrate on two things – I'm deliberately avoiding the showpiece games, the European finals, the league title-winning games, the St Etiennes and Barcelonas, and focusing instead on the bread and butter games, the routine, the humdrum, the mundane. Also, as the title rather suggests, I'm concentrating on some of the away games I've been to and the things that took place during those long days out, usually amusing but by no means always.
Going to away games always seemed more eventful, more colourful. They offer a different kind of experience altogether, with a greater element of discovery and, it has to be said, danger, at least in the 70s and 80s, where there was trouble of some sort at every single match. Moments of humour and laughter bordering on delirium are wont to break out during these long away days out, borne of being in the moment, in the zone, with your mates, living in the now and leaving the rest of your warts-and-all existence behind. We still prefer aways, with their extra sprinkle of spice.
You'll notice very few of these recollections focus on the actual games themselves. As someone once said, if you're a football fan who thinks following a club is about the 90 minutes, you're actually not a football fan at all. That 90 minute plus half-time chunk in the middle is but one act in a much bigger, broader play, just Act 3 Scene 1. It's the travelling, seeing other, less familiar towns and cities and the places en route, the bonhomie, the close-knit comradeship, mainly within your own immediate group but also within your own club's wider fanbase. It's the departure from the Anfield routine – Coventry, Derby and Sheffield may not seem especially exotic, but you don't go to them every fortnight – that makes them special.
This article is for TTT Subscribers only. Sign up for just £5/month via the tab at the foot of the page.
[ttt-subscribe-article]