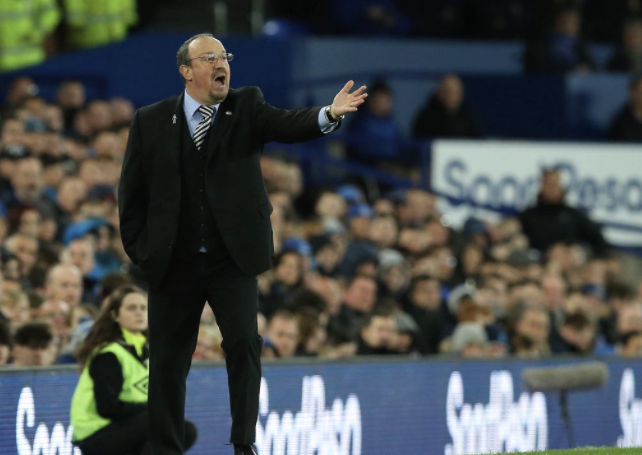 Best posts of the week, as chosen by Chris Rowland and Daniel Rhodes.
1 -Andrew Beasley on Ronaldo, free kicks and facts:
Apparently Ronaldo has had 51 shots from direct free-kicks at major tournaments.
He has scored one goal.
He's also underachieved against xG from free-kicks in the league. I've no idea why commentators think he's good at them (presumably as he scored a few for United) as he patently is not.
2 – Krishaldo on the quality punditry that Emma Hayes has brought to the Euros:
Emma Hayes:
"Croatia's switch to a high-press, engaging further up the pitch, created the opening for Spain's second goal by exposing a double-up on their LB".
Danny Murphy:
"That Azpilicueta looks like a good player."
3 – Bob Pearce, a sharp observer of the use of words, on Emma Hayes' work as a TV pundit:
From The Guardian today
"ITV's Emma Hayes has been the breakout pundit of the tournament, seamlessly swapping a seat in the Chelsea dugout for one in punditry and co-commentary. With her tactical knowledge and insight, of double pivots and xA, she delighted viewers of Croatia v Spain with a deeper picture of what they were watching. Hayes is elite."
This should not be considered elite. It should be the new entry level for pundits. From what I've seen, there seems to be a real appetite out there for this level of insight. Put it this way, if ITV tell me that Emma Hayes will be covering a game, any game – stadium, park, car park – I'll be there (and pretty much the exact opposite for Murphy, Keown, and Savage). In fact I'm re-watching Croatia v Spain again today.
4 – More Bob Pearce, on TV's proactive role in football coverage:
With the realisation that the director's camera choices were being seen on the big screen in the stadium, you could also see other attempts to 'work the crowd', like focusing on Grealish (and not others like Henderson or Rashford) on the bench and hearing the instant feedback noise. This would be putting pressure on Southgate as the game progressed. These images are choices. Cameras are not just set up and left, the camera men are directed to get and frame an image (e.g. Beckham with Sheeran rather than alone). I guess my point is that the TV coverage seems to be no longer simply documenting an event and is now interfering in it.
5 – Tony Mc on not really supporting England at football:
My "Englishness" when it comes to sport is a complex and confusing matter, even to myself. I am a big fan of the England rugby union team, the England cricket team and many English sportsmen and sportswomen in individual sports. But when it comes to the England football team – nah, not for me. I guess that is mostly because football in England is so tribal and being a Liverpool fan automatically means I am against the players from our rival clubs. But I think I would be mature enough to put that aside and support the England football team (but I will NEVER get behind that short-armed psychopath in goal) if it wasn't for the sickening circus that surrounds the team :
* The drunken, violent, racist, xenophobic, homophobic element amongst the match-going England fans.
* The jingoistic media, not just the tabloid newspapers but the supposed quality newspapers and allegedly serious news channels.
* The bipolar media coverage of the England team who are either world beaters and "It's coming home!"; or the manager and his team are second rate bottlers and losers.
* The lionising of average players into Ballon d'Or contenders by media and fans alike because they scored a goal in a friendly game against Lichtenstein.
* The way politicians of every shade shamelessly jump on the England football team bandwagon at the first hint of a successful run in a tournament.
I don't actively support their opponents and I don't consciously hope that they get knocked out of tournaments but I just cannot find it in myself to offer the England football team even the smallest fraction of the unconditional support I willingly give to Liverpool.
6 – Chris on the difference in recovery rates from certain injuries:
I think in terms of the nature of each injury and the recovery rates of athletes from them, then Van Dijk's prospects for recovery would rate higher than Gomez's. Joe's patella tendon injury does not have spectacularly high prospects for recovery. And whilst plenty of footballers have continued having full playing careers after an ACL, Virgil's was the most serious as a Grade three. If you think of the ligament as a single piece of rubber band, a grade one is a nick in the outer edge, grade two is a tear that goes part way across, and grade three a complete tear where it's left in two parts, flapping in whatever breeze passes through your knee joint! (look, I'm a newly qualified orthopaedic consultant, give me time! 😉 ).
So I very much hope these two lads will be fully ready for the start of the next season but I have lingering question marks. Of course Korny and co will be in a much better position to assess their fitness and availability, but I can foresee at least a possibility that they will not be fully fit for the start of the season and we open up with Matip and Konate as CBs. If we were to sell Phillips and loan out Rhys Williams, and with Van den Berg already loaned out, suddenly next CB in line would be – Fabinho, Davies (crew member of the Marie Celeste) and Koumetio. So it really all hinges on the ability of Virgil and Joe to contribute in full from day 1. If there's the slightest doubt that they can, I think we should keep Phillips and Williams.
7 – Paul Tomkins on the potential pitfalls of the Sancho deal:
[On Sancho not joining liverpool] It's not sad at all, if he's a dickhead. Various disciplinary issues that all would fail the Klopp dickhead test, as I outlined last week.
Just being a fantastic footballer is not enough. You have to be a committed team player or it dilutes the team spirit and unity. He could be a big success at United but there's no doubting he's had various breaches of club discipline at Dortmund. As Jeff said, Dembele had the same issues before moving to Barca and has been a flop there. Sancho blew me away at 16/17 with England U17s, but as good as he's been in Germany, I've been concerned every season by reports of him being late, breaching rules, etc. That just won't wash at Liverpool.
I suggest people read the list of Konate's qualities as listed in my piece, for what we are looking for. I don't think we gamble on great talents who are not completely committed. And if you buy an expensive player on big wages (£250k a week would be bigger for us) who doesn't pull his weight then you can do more harm than good.
8 – El Indio also on Benitez taking the job across Stanley Park:
We all have the right to our opinion and the expression of the opinion.
To be honest, it just feels weird that Rafa will be visiting Anfield from just across the town.
When Rafa left, I remember his poignant message. It was quite an Earth shattering blow for me personally because I absolutely loved the man through his actions and words. I had to educate myself by visiting RAWK forums, Googling online (Wikipedia had just started off but it wasn't the most reliable source), and then there was LFC history online about Liverpool history. And that night in Istanbul clearly made it up there as one of the best moments for the club. It just shot us towards an upward trajectory to the moon that we were going places.
I also clearly remember the day when Paul met Rafa, I read that piece a thousand times (although I still don't know who that amazing kid Rafa was talking about). During those days he was the lighthouse in the middle of thundering darkness with storm brewing on the horizon.
I wished him well when he joined Inter, Real, Napoli, Newcastle and Dalian. Even with Chelsea I wanted him to succeed. My love for Rafa and what he has contributed to the city exceeds any bias or negativity about Everton. Maybe he might even make the whole fanbase a bit less bitter, although I have my doubts.
He is a great gent and his loyalty to the club was 100%. And for that we owe him respectful ovation whenever he crosses Stanley Park. Rafa will always be one of us and nothing is going to change that for me even if I'm the only person who will stand up and clap out of respect.
9 – Alex with a trip down memory lane again about Benitez:
My beloved Dave Cave, where the records and books are, where my two daughters and I have sat over the years together and on our own finally became Bowie's Cave. Our sanctum of culture and respite recently became my eight year old's own room.
The Kallax which house so much of these treasures couldn't be moved in to any other room in the house due to its size. Due to forethought I already had alternative furniture ready. As we moved the books, Bowie noticed all the LFC ones. My great friend and voracious reader Kristy, calls it my red stack, where it is mostly compiled of Paul's work and one Nunca Caminaras Solo, Rafa Benitez where I told Bowie I was in it.
Reading it back to her I croaked and filled up a little.
It is with this I wish Rafa well.
I still recall not long having arrived back in Brisbane after a year in Dublin, reading the news of his appointment. The quieter of two overseas appointments making news in the PL in early June 2004, it was typical of the guy. Mourinho had made his grand entrance, declared himself the special one and then less than 12 months later it was Rafa who was a European Champion.
At 3-0 down on, what was my morning, 26th May I had my work shirt in my hand ready to remove my Liverpool one. Hamann had just come on, a change to a 3-5-2 formation and… I paused, "Oh, 3-1."
My Liverpool top wasn't removed, not for three days. I went to work in it, got a bollocking for being so late in it, I played 5 a side that night in it, even getting abuse from I suspect an Italian Nonna in the supermarket Saturday morning in it.
It is with this I wish Rafa well.
More glorious seasons followed until the greed of the then owners undid all great work Rafa was trying to do. He sat in tears on Hillsborough anniversaries, still owns a house in the area, although some people don't exactly know where! Hodgson was his replacement, as if to twist the knife on all he'd done for the club. He won trophies at Chelsea and Napoli showing his LFC tenure wasn't the end of his success. He's been dignified through all the derision, the mistreatment, even if he knows he's walking into an inferno of abuse, he's been a gentleman.
It is with this I wish Rafa well.
10 – L7Kenny with some information from 'the other side' but not much about Rafa, weirdly!
I have some family (mainly my sister, her husband and their kids) who are Everton supporters and quite a few friends who funnily enough all come from North Liverpool who support Everton (I grew up in what is considered Central Liverpool and now live in South Liverpool and the majority of us here are Reds). I am getting lots and lots of memes off my Red friends on all of this, but the Blue lot are quiet. Absolutely no response. No biting. No retorting. Zero replies. You expect a comment of sorts. I mean you could not shut this lot up when we had Rafa (usual nonsense of him being overweight and working in a restaurant). Likewise Hodgson, my blue friends loved that appointment.
Honestly you cannot shut the blue lot up if City or Utd are doing well, plus when they got Ancelotti they had lots to say about they were going to win the league or at least do something, however Rafa's appointment has left them quiet, possibly stunned.
I loved Rafa as our manager. I marched for the guy. I was up in arms when we sacked him. I wanted him back when we sacked Hodgson. I wanted Rafa back over Rodgers. However I love Klopp as our manager. So like an old flame, I have this new love in my life and despite the fact of seeing this former love now walking down the road with the idiot(s) you laugh at (and it did look super silly that picture of him with an Everton scarf, truly not fitting), I have moved on and felt nothing.
I am exactly like Tony Mc… it is that lot though (the hated Bitters). I do enjoy seeing Everton struggle and lose. I would truly celebrate them getting relegated (probably not in front of my mates though, as I am not that harsh). So whilst still fond of Rafa and wanting him normally to do very well (and he generally tends to without my wishes), as I have mentioned previously, on this occasion, result wise, I won't be rooting for him. However I will be hoping he can get out of all this fairly unscathed on both sides of allegiances on Merseyside. However I could guarantee if he got them relegated the Red half would erect a statue in his honour (not going to happen though as he a consummate pro and they will do well under him, in my opinion… shame really 😀 )
However back to my blue friends and family, nor a peep about Rafa. Lot's about the weather, the Euros and even Turkey Vultures (Yep one spotted in Vancouver eating salmon, that was sent to me on WatApps), but nothing else… I think this one has left them dazed, traumatised and it will take them a while to recover. So with that in mind, I feel this could all be great fun and a wonderful spectacle to watch. This for them has to be our version of Hodgson at the wheel, you know that appointment that everyone outside of Liverpool fans desired and sort of knew was never going to work and all could then blame Liverpool fans for this of not giving Roy the time, love or support etc to help this to work and look how all still continue to bleat on about it over a decade later. Well this will be exactly the same…
So turkey vultures, standing in the shallows catching salmon or at least eating dead floating carcasses of salmon, seems a bigger talking point than Rafa's appointment.
Articles published since last Friday, with excerpts:
Sunday June 27th:
Transfers, Dickheads, Superstars, Egos, Mbappé and Liverpool's Wise Faith In Konaté, by Paul Tomkins.
Not being a dickhead, in relation to what Liverpool look for, is about:
– does the player train hard every single session?
– does he turn up on time, every time?
– does he respect his teammates? (This includes giving every ounce of energy on the pitch – off-the-ball work is vital.)
– does he have too big an ego or other personality issues, which means he becomes a distraction or an energy/attention-sap? (And who, if he gets preferential treatment due to selfish behaviours, then undermines the authority of the manager.)
– does he want outrageous wages that set him apart from the rest of his colleagues?
Tuesday 29th:
Should They Stay Or Should They Go? Part 1: Goalkeepers and Defenders, by Andrew Beasley.
While it wasn't intentional to take a break, there wasn't a huge amount of debate required in the last two years. The Reds were flying high and almost everyone would've been firmly in the Stay camp as a result. Liverpool don't need a massive overhaul of their squad ahead of 2021/22, but there are more players with a question mark over their heads than would've been the case prior to this incredibly challenging season.
In case you've not read one of these articles before, the squad will be broken down into three sections. A brief statistical overview of the last three seasons will be provided for each player (from FBRef, showing their age at the beginning of 2020/21), followed by a statement setting out the case in their defence, one for the prosecution, and a personal verdict on whether they should, well, stay or go (be that permanently or on loan). You will be able to vote in a poll, and obviously debate the decisions in the comments section below.
All rise, court is in session.