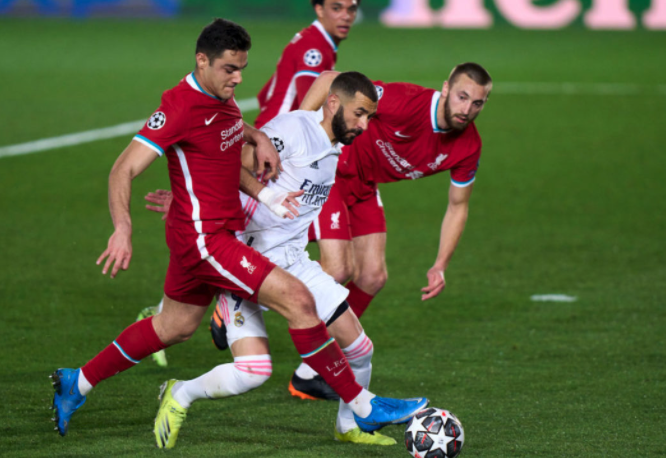 Best posts of the week:
Chosen by Chris Rowland and Daniel Rhodes.
1 – Madchenkliop on Liverpool's use of the U23s:
Good game earlier with the U23s beating a bright Brighton team 3 –2 at Kirkby.
Quite a few of our better players missing because of the Youth Cup game yesterday when we beat Manure 1 -0 to progress.
But also it struck me how we don't really have that glittering an array of talent compared with some of our rivals, especially in the striking department and this is deliberate from the Academy, who I think look at the U23s more as a vigorous group of players whose main purpose is to keep standards high for training. Hearing about how goalkeeper, Liam Hughes (who was playing today,) was offered a contract on the basis that he would 'train with the best', get a good education and it would help his prospects, but very little guarantee of playing time, has made me realise this is true for a lot of the U23s. They are quite a rag tag bunch in some ways.
Obviously, elite prospects are hard to come by, but when you look who we have on the books in the striking department, Joe Hardy, Fidel O'Rourke, Luis Longstaff and even Glatzel (sadly still injured); none of these have exceptional natural gifts – size, pace, strength, incredible control. They might end up having incredible determination, wily wits and resourcefulness like Danny Ings but I don't think LFC are counting on that happening.
Brighton as a club, on the other hand, have a clear strategy. They look like are trying to develop players in certain positions for their first team – lots of tall, fit technical players and some fast players on the wings.
Tanimowo – their number 2 is a great example – (made me think, whatever happened to Lamptey?) Reminiscent of the young TAA, he created both their goals with superbly timed runs and really discerning crosses. He should have had a couple more assist also. Looked some player to me.
On the other hand, our U23s are a real mix of utility players. Typified by Joe Hardy, the diminutive striker we bought from Brentford at at he ripe old age of 20. He's a great marksman. Very accurate and aware, but when you see him challenging for headers and getting penalised for backing into defenders who are about 3 feet taller or attempting hold up play you can see why Brentford let him go; he has a low ceiling! But he scored with and excellent bit of poaching.
The one player I think has a chance of progressing from today's bunch is Owen Beck (who also scored a superb goal) and it's not just because he's good, but because he plays full back which accounts for a large percentage of successful first team appearances by players who've come through the Academy.
Woodburn was really good, but you'd expect that at this level. Cain and Clarkson had a half each, apparently because they have been working so hard in first team training. Cain was his usual incisive self, but Clarkson is out of form since he got back from injury a few weeks ago. It all goes to show where the club priorities lie, i.e. first team training, but I thought that there was already evidence that the new Kirkby set up is having a positive effect throughout the ranks as there was some really good hunger and desire on display today. (Now they've just got to find a bit of space in the back yard for the Women and the club will be complete! 
 )
2 – TonyMc on England and Liverpool:
I have posted previously that I don't give a tinker's cuss about the England football team, even though I am English. (I am, however, a passionate fan of the England rugby union team and the England cricket team. It must be something to do with my tribal loyalty to Liverpool FC and my total antipathy towards the English players from other clubs.) But that doesn't stop me from having an opinion about Southgate and particularly his handling of Liverpool players. Choosing that integrity-free zone that is Harry "The Cheat" Kane as England captain ahead of the magnificent leader that is Jordan Henderson was baffling. Leaving TAA out of ANY England squad is rank stupidity. I have said before that Southgate is simply not a good enough coach to make the most of the talent available to him as England manager. He is a product of the FA machine that wanted a charisma-free bureaucrat who would not rock the boat and who would select a group of clones who had come through the FA system and shown they would confirm to the risible FA "England DNA" programme. Talented young mavericks who can and do think for themselves like TAA, Madison, Grealish, Hudson-Odoi, Sancho, etc will struggle to get into Southgate's team.
A final comment – the suggestion that TAA is a poor defender (at least, not as good as Trippier, Walker or James) is a nonsense, driven mainly by the lazy, non-questioning UK football media which saw an 18/19 year old TAA make a few mistakes as he learnt his trade in the PL and CL and formed a collective opinion which they refuse to revise in spite of the evidence. The equally lazy and biased UK punditocracy has gleefully seized on this nonsense and regurgitate it on demand to create controversy which is the lifeblood of their paymasters.
3 – Mobykidz's reaction to the awful performance in Madrid:
I think Klopp made a mistake. The players made a mistake. Zidane got it right. Madrid players do what they have always done. There were no surprises in this game bar how lenient the referee was. Their midfield ran most of the show. None of our players complain much just getting on with a shrug. That's been an issue for a while – that lack of edge and awareness you get with VvD, Milner or Henderson who'd be badgering the referee. There was a lack of leaders on the pitch last night.
The set up was not right. A sign of the confusion was Modric had the ball in the centre circle and three midfielders, all in a line, pressed him. Modric nonchalantly chipped the ball over their heads and Real started another attack. Whatever Klopp saw in training was not mirrored against Madrid because they picked out their front players time and again, Fabinho was scratching his head on who his out ball was and Trent decided tonight of all nights was the time to lose balls in your own half.
What was needed from Klopp was a message of discipline and defending to protect a vulnerable centre back partnership. We keep falling into this false economy that a couple of good performances means we should be playing our normal style and signing them up. I love Nat but he should be sold as he lacks pace and quality on the floor. Kabak has potential but Konate represents a physically stronger and faster option with experience of playing at a higher level at Red Bull week in week out. We need four centre backs not five.
We needed leadership (or that dirty word "Captaincy") because there was zero leadership as Wijnaldum was anonymous. There was no on field tactician who understood the game plan. Naby needed a Henderson or Milner or even Thiago. I thought Klopp's substitution was marginal at best because Kieta was not the biggest issue – Wijnaldum was. Thiago should have started to give us that clever offset against Modric and the possibility of playing longer balls over the top and give less scope to Trent to keep the ball as our creative outlet. We desperately needed control. Arsenal were awful. Klopp strayed into highly optimistic territory with Kieta, Wij and Fab, Nat and Kabak suffered as did Trent. I thought Naby should have started at Emirates and Thiago versus Madrid. The latter had all the experience we needed for this game but was benched. Klopp made a mistake.
But you cannot sit here and simply say if Klopp did this or Trent did that. The referee played a role. However we did not put constant pressure on Madrid or defend our 2-1 loss. Madrid were far more cohesive with the wily Kroos and Modric using all their passing abilities and their front players far too good as we set up wrong. I think Klopp got the measure of this game wrong – our midfield was not good enough to go toe to toe and it showed. They pressed us and our weaknesses showed.
Up front Jota scores goals. Mo scores goals. Mane is our outlet. But Madrid disrupted all of that and there was little we did in that first half of note bar the ridiculous decision not to give a foul against Mane. Again we got the front three that should have played Arsenal. We needed stickability with Bobby and Jota on the bench. Madchenklopp suggested "Klopp" was maybe talked into this. I would rephrase to say whatever conversations Klopp had as manager the buck stops with him. He selects the side and there is no problem, for me at least, to say managers can't be right all the time.
For me a strange problem we have is Salah. He scored but his time on the ball, where Messi like, he created or scored brilliant goals seem long gone. He works hard and his amazing goal rate is fantastic but other than a couple of nice passes Madrid contained his threat easily instead focusing on doubling up on Mane.
Last night Madrid had another gear. They didn't need it. Even at 2-1 you knew they could open us up. We all think if VvD and Gomez played we'd not have lost this game. But that's not right. We lost because our midfield and front three lacked control. We left Thiago and Firmino on the bench. That for me was a mistake. But the beauty of two legs is we can make amends. But our home form has been atrocious and our performance and selection yesterday doesn't lend confidence.
A big test will come with Villa. If Klopp can nullify their threat and work out a way to get us scoring at home we can take that forward. But if Klopp can't replicate our pretty good away form, bar yesterday, at home then we're in a little bit of trouble.
@L7Kenny on Allison its true maybe he could do better but one of the things we did brilliantly last season was make it incredibly difficult for opposition attackers to shoot even with big chances because of that extra pace at the back. Now you see attackers with all the time in the world to shoot and Allison's exposed far easier. We closed angles down but yesterday we didn't have it with Philips exposed. But we were up against a very good team. Yes they were lucky but the scoreline was a fair reflection of our performance. We just have to move on to Saturday.
4 – Taskin/Tash (who lives in Spain) on the social media racist abuse of some Liverpool players after Madrid:
There are some real nasty little arseholes out there.
And there are also lots of nasty arseholes who cross club lines to do this sort of thing so that the fallout is on someone else. I've seen three of the abusers on Twitter today who are clearly Barça fans, no doubt frustrated at Real winning.
Whoever they are and whichever they support, its disgusting and needs tackling properly.
If social media wants to stop this then they need to get some sort of handle on their users. Allowing people to create a profile without verified information is a recipe for creating these sorts of cowardly attacks. People have the attitude that they can say what they want because they're anonymous.
It could be solved with a direct route to their IP address and a promise that action will being taken against the owner of that IP, unless he or she can prove who else did it. If that means mum and dad have to pay up because little Johnny was being racist online, then so be it. Next time mum and dad might have a word with Johnny about being such a stupid prick.
5 – TonyMc reacts after the Madrid game and also to a comment by Jeff:
Jeff, your last post mentions just three of the wonderful Liverpool players who you and I have been privileged to see play. I have posted previously that Ian St John was my first Liverpool hero since I first saw him play live when I was 9 years old. Now in my mid 60s, my current Liverpool hero is Bobby Firmino, another skilful and fearless genius to set alongside The Saint and Sir Kenny. I could bore the hide off TTT subscribers by listing dozens of Liverpool players who I have embraced (metaphorically speaking) as my heroes while watching The Mighty Reds for more than 50 years. Some have been members of brilliantly successful Liverpool teams and have earned their place in the pantheon of Liverpool trophy winners. Others have lifted my spirits during the occasional barren years, including the 7 year trophy-less spell under Bill Shankly between 1965/66 and 1972/73; and the six year trophy-less spell under Roy Evans and Gerrard Houllier (and for a time, both) between 1994/95 and 2000/2001. But the greatest thing about Liverpool Football Club is that there has always been an unbreakable bond between Liverpool managers, players and fans which transcends transitory success or failure on the pitch and there are things we, the fans, just don't do – such as questioning our manager (although I very nearly made an exception for Roy Hodgson), abusing our players or giving up on them when the odds are stacked against us. To Liverpool supporters of any vintage, You'll Never Walk Alone is not just an anthem, it represents the very essence of being a Liverpool supporter. I fervently hope that the contagion of impatience and intolerance that infects other lesser football clubs does not spread to our club and ruin what is behind only my family in its importance to me (even allowing for Jurgen Klopp's quite correct description of football as the most important of the unimportant things).
So we are trailing Real Madrid by two goals after the first leg of a Champions League quarter final? We've been in worse positions at half time in a European tie (Istanbul 2005, anyone?). Klopp made me into a believer again and then this wonderful playing squad that he has assembled made all our dreams come true in two fantastic seasons. I'm not giving up on them, not for a second.
Articles published since last Friday, with excerpts:
Sunday April 4th:
Post-Match Analysis: Arsenal 0-3 Liverpool, by Daniel Rhodes.
Nothing really happened in the first half, with the home side not even attempting a shot until after the 30th minute. As you can see from the Understat timeline below, the xG at half-time was 0.14 – 0.28 in the Reds' favour. Rather than coast to an away point, Liverpool cranked through the gears and managed to create a whopping six big chances in the second half alone. Jota opened the scoring soon after coming on as substitute, and then the floodgates opened: Arsenal couldn't sit and play with no ambition anymore, they had to try and equalise but ended up getting picked off with relative ease on a regular basis. We were that dominant we managed to miss three of the six big chances we had!
Monday April 5th:
2020/21 Champions League | Quarter-Final 1st Leg | Real Madrid Preview | Estadio Alfredo Di Stefano, by Gary Fulcher.
Zinedine Zidane's side topped Champions League Group B with ten points but were hardly impressive in finishing two points ahead of both Borussia Mönchengladbach and Shakhtar Donesk and four clear of Inter Milan. Six of Real's ten points were picked up against Inter Milan, with Shakthar beating Madrid both home and away.
Real Madrid faced off against the runners up in Liverpool's group – Atalanta – with Los Blancos progressing 4-1 on aggregate. Real failed to progress past the last 16 of last season's competition losing 2-1 home and away against Manchester City.
Wednesday April 7th:
Post-Match Analysis: Real Madrid 3-1 Liverpool, by Daniel Rhodes.
Well that was a crash back down to earth. Liverpool barely took any attempts at goal, despite the game state of being two goals down. The Reds' pressing didn't work, the passing didn't work, the tactical system didn't work and in complete contrast to the victory over Arsenal over the weekend, it is really difficult to pick more than one (Fabinho) in the player vote (and even he struggled at times). Thankfully, we did get the away goal to give us some hope, but after our form at Anfield this year, it is virtually impossible to imagine us turning this around.
Thursday April 8th:
Who Messed With Mr In-Between? The Importance of Trust Between Players By Bob Pearce
For weeks we've seen queues of 'experts' lining up to explain the mystery of 'why' Liverpool have transformed from a Glorious Swan to Ugly Duckling in 2021. We've all seen their absurd 'out-of-ten' ratings*, their fault-finding, talking about 'heroes becoming zeroes', pointing fingers, singling out individuals, looking for someone and something to blame. Player, Coach, Backroom staff, Owners, 'found-out' tactics, 'no plan B', etc., etc., etc., telling us who should be dropped, who is washed up, who needs replacing.
While many pundits may have been successful players, their decades immersed in football see, football think, football say and football do, since their impressionable early teens, mean that the odds would be heavily stacked against them seeing with anything other than yesterday's old school football eyes.
This may explain how one player that will never get picked up on any pundit radar seems to be Liverpool's 12th player. In an article called 'Eleven Stars Good, One Team Better' I tried to detect this elusive 12th man and their impact. To show that I was not just some cranky fan I quoted Blake Wooster, the former director of Prozone, and then running a sports start-up called 21st Club.
"Sometimes we look only at the individuals and forget the context. For instance, Barcelona's Messi is one of the best players ever, but what would happen if you took him out of that context and put him in another team? You can't assess talent in a vacuum."
In that article I was trying to find some way to describe that context. We talk about players having a 'telepathic understanding', being a 'tight unit', and we use terms like 'bonds' and 'harmony' to describe the cohesion. When the parts of the puzzle are put together, what each player brings to and takes from their interactions, will be part of something that allows him the opportunity to play beyond himself. Each player now begins to glow, radiate and shine. We currently tend to explain this as simple individual improvement. Sometimes we say that they 'gel', they 'click', they are like 'clockwork'. We see it in partnerships, in units, and sometimes even in whole teams that become 'more than the sum of their parts'. We know that both teams have 11 players but it feels like one team has more. But where does the '12th player' come from if it's not down to poor maths or strange magic? I suggested that this phantom '12th player' exists in-between players, in their interplay and interactions that we so rarely discuss.