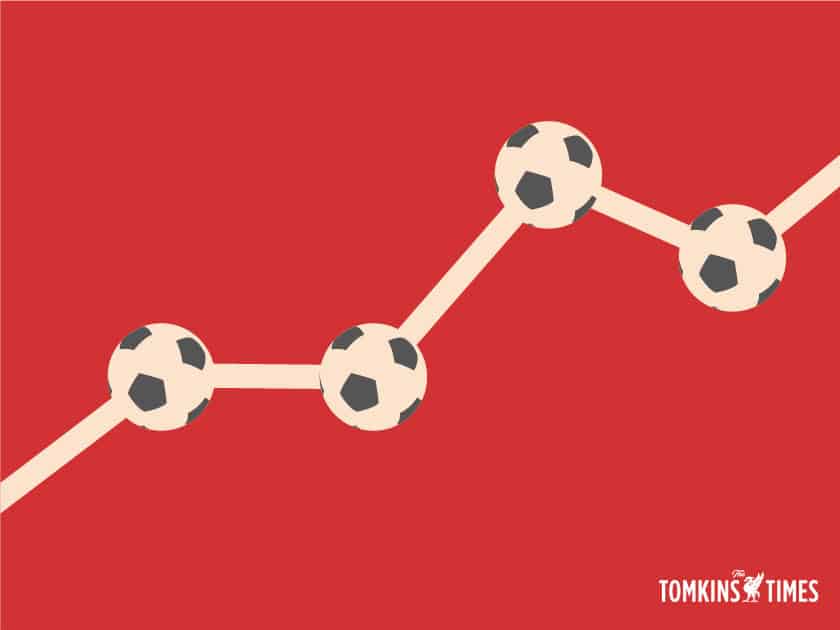 We thought we'd covered pretty much every statistical base on TTT over time. Squad costs, check. Transfer spend (net and inflation-adjusted), check. VAR overturns, check. And many, many more. You'd think by now we'd collected the set. But then a TTT subscriber comes along and posts a completely new way of relating club expenditure and club performance.
He uses gross spend as a base – and he knows all about the arguments about net spend being a far more meaningful measure of expenditure – why some people outside of these hallowed cloistered portals can't grasp that simple concept is beyond me, unless they're just trolling muckrakers – or maybe muckraking trolls! – who will use whatever figure puts Liverpool in the worst light possible. After all, if you sell a house for £250,000 and buy one for £300,000, you don't have to find £300,000 from the back of your sofa, just £50,000.
He also acknowledges that the Transfer Price Index (©) created by Paul Tomkins and Graeme Riley is an even better way of comparing squad costs by taking account of football inflation, which is like real inflation only much bigger!
But this set of data below is an attempt to discover some invaluable, fundamental information – to translate what clubs have spent on players into the number of points those clubs – the three most expenditure-prone clubs, Man City, Man Utd and Chelsea – compared with Liverpool – over the past four seasons. achieved.
Below is what was posted – a highly original set of statistics about what each Premier League point has cost the top clubs in recent years. The poster describes the results as "truly remarkable" (which they are). We think this sort of contribution to the site is too.
The rest of this article is for TTT Subscribers only. This is the sort of quality, knowledge-enhancing post we often get on the site. If you'd like more of it, hit the 'Subscribe' tab at the foot of the page.
[ttt-subscribe-article]