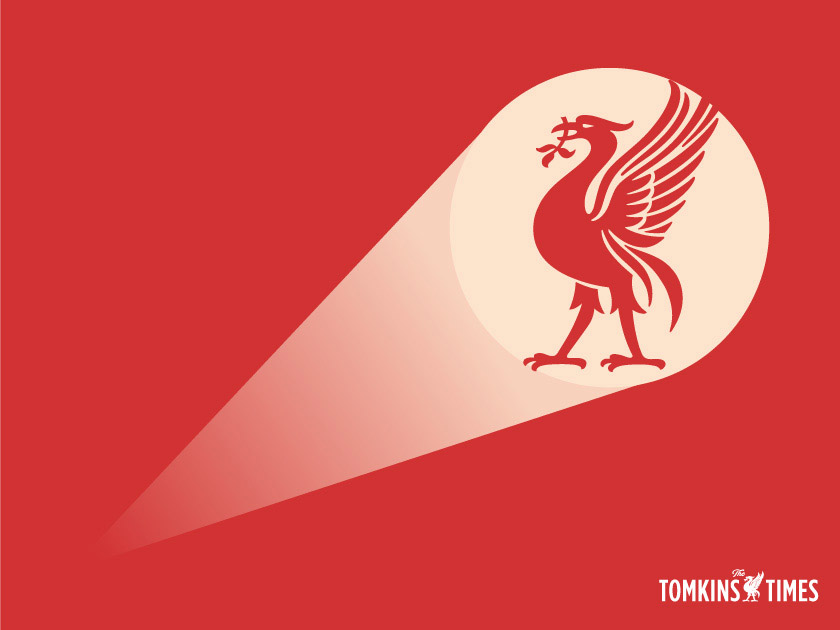 Update: this article was written before Liverpool lost 1-0 at home to Fulham, but many of the points still stand. However, rather than write something new to repeat the same points, the same points still apply to this article from last night – and so I've just added a few little edits and updates.
Even allowing for the dumbing down of the western world, I'm staggered at some of the rubbish I've read and listened to about Liverpool Football Club in recent weeks.
To judge things like tactics, substitutions or the balance of the team when, at times, 8-12 players have been injured, is like looking at a car with only two wheels and wondering why it's suddenly not going as fast. The team may need some tactical tweaks in the long term, as part of an evolution, but how do you judge a team that's missing so many of its best players? It's not the "first team". No one can have elite talent in reserve to cover for elite talent on a long-term basis.
If you have a great manager, who has achieved exceptional things in the past decade, and achieved exceptional things in the previous two seasons, then you cut him all the slack in the world.
Liverpool appointed Jürgen Klopp because they knew his final season at Dortmund was a mess of bad luck, bad finishing, and absent players (injured, or pilfered by Bayern Munich). This season is no different. Indeed, you can add Covid (and even more injuries), and a lack of a winter break: at Dortmund, there was the full stadium and the bellowing yellow wall; and a chance to regroup and reset with warm-weather break halfway through.
I've written in depth at late about Black Swans, but if you can't see the crazy coincidences of bad fortune that turned the two years of a virtuous circle into a spiralling vicious cycle then either you're not paying attention, you're not very smart, or it's your job to shit-stir for clicks and dopey eyeballs.
But of course, people make judgements based on the league table, or the scoreline, with all the analysis offered by a dead slug that's been run over by an HGV.
English Football has changed massively since 2016. Geggenpressing wasn't part of our game when a lot of these ex-players still played. Keepers were still encouraged to hoof it under pressure, in stark contrast to now, where the aim is to play out at all costs (because of the risk/reward balance). Yet still ex-players on commentary say the keeper should just hoof it.
No ex-players had to play through a season like this; few of the regular pundits even went abroad, let alone went abroad and were caught up in a global pandemic. (Gary Neville managed abroad, terribly, for a brief time.)
As I see it, here are some of the big issues. I've made most of them before, but I'm trying to distil the points into one reasonable-length article.
Right now, Liverpool:
– Lack pace;
– Lack height;
– Lack experience;
– Lack team connectivity;
– Lack confidence in front of goal;
– Lack set-piece goals;
– Lack £300m-worth of their own players;
– Lack a crowd at Anfield to help lift the team in a difficult period;
– Lack any kind of good luck, especially the nature of the injuries;
– Lack "deep" stamina, due to the foreshortened preseason that was also wrecked by Covid;
– Lack rotation options due to injuries;
– Lack not just Virgil van Dijk, a key playmaker as well as defender, but were top of the table until they lost Joe Gomez and Joel Matip;
– Lack consistency of selection in the vital defensive triangle of goalkeeper/centre-back/centre-back;
– Lack leaders/enforcers;
– Lack the chance to properly grieve the recent death of parents (Klopp and Alisson);
– Lack having even celebrated the title win with the fans;
– Lack a balance of big decisions going their way this season;
– Lack fairness from the referees – that I feel is totally provable in the objective data, which is something I'll be sharing in more detail soon.
Okay, so that's a list of (some of) the things I could think of.
I'll expand each point a bit further, but many have been addressed recently in both our free and paywalled articles on the site.
A Bit More Depth
– Lack pace. Liverpool have two of the quickest defenders in the league. Both are out injured. But to change the way the team plays is not necessarily a solution, as defending deeper causes its own problems (second-order problems, as a chain of bad reactions), particularly if teams only want to play against you on the break. You defend deep, they defend deep, and no one scores any goals. Stalemate. Equally, Diogo Jota – one of the Reds' quickest attackers (and still the most prolific, based on minutes played) – has been out for three months. The more quick defenders you have, the better you can deal with their quick attackers; and the more quick attackers you have, the harder is for their quick defenders to deal with them all.
– Lack height. This is vital in the Premier League, which often aerial warfare (and it's no coincidence how many teams of giants have beaten Liverpool in 2021, just as was the case before Klopp arrived and in his first season, until he had a summer to start rectifying the problems in the transfer market). Liverpool have two of the tallest centre-backs in England in Virgil van Dijk and Joel Matip, who, last season, were both in the top 10 for aerial duels won (Matip won 90% of his aerial duels, which is insane, and van Dijk is almost always in the top ten, and often the top five). Fabinho is a tall midfielder at 6'3″ – Man City have got much better in the air by adding one of those – and Jordan Henderson is 6'0″. All of these are elite technical players, and not mere donkeys. Height alone is no solution. But height+talent=success.
– Lack set-piece goals. This is the most obvious problem right now. Liverpool have JUST ONE set-piece goal in 22 games when playing without both van Dijk and Matip, and 20 of those games have been this season. (Fabinho has also missed a lot of football lately, and he at least had a header from a corner the other day). With that pair at the back, the Reds score a set-piece goal every three games – a staggering rate. But no one else can score from the full-backs' continued excellent delivery as Liverpool can be easily marked. Virgil van Dijk is probably the best player in world football at attacking set-pieces, and when three men drag him over, that frees space for other, smaller players to nip in. Matip is not as good at directing headers, but is 6'5″, and this season has scored headers and made headed assists from set-pieces. Fabinho is 6'3″ and can be a handful. Take all these out, and it's a small team that cannot do anything from the countless corners it wins, in stark contrast to the previous two seasons. Again, this is by far and away the biggest quantifiable change in the Reds' data. Possession, xG, shots, corners, etc – they will have changed to a degree. But set-piece threat has gone from elite to totally absent.
(Addition: it's now over 100 corners since Liverpool last scored from one, when corners and wide free-kicks were a big route to goal before the injuries to the key men. The Reds played two tall centre-backs against Fulham, but these are young players with no career goals and about a dozen top-level games between them. And without Firmino, Fabinho and Henderson, there was no height in front of the defence, for set-pieces or aerial duels.)
– Lack experience. Liverpool have now fielded "rookies" for over 2,000 minutes in the Premier League in 2020/21. These are players who are new to top-league football in any country; and when I checked a few weeks ago, all the top four clubs were barely playing any rookie minutes this season; they might have injuries, but it never took them down to their rookies, and their younger players were already established before this season began. I mentioned recently that Chelsea's Reece James and Mason Mount went from a year on loan in the Championship (two seasons ago) to their "adjustment season" in the Premier League last season, where they each played thousands of minutes, but Chelsea were inconsistent (and the fans accepted it, as it was an outlier season). Phil Foden has been playing in the Premier League for years now. This is Curtis Jones' adjustment season. He's doing great, but he can easily be even better next season. He's learning on the job.
(Addition: against Fulham it was three rookies in the XI, with five games in two weeks requiring some serious rotation, or risk more serious injuries. Nat Phillips is starting to look the part, although he'll never be quick, and he's free to leave in the summer. He would be a handy 6th choice, and not ideally the one defensive rock.)
– Lack team connectivity. When Ben Davies finally makes his debut this season, he will become the TENTH player to play for the Reds in the league in 2020/21 who had never started a league game for the club nine months ago. (See my recent books for examples of the importance of team understanding and the increased effectiveness of a teams – in all walks of life – that are kept together, and the second nature that years playing or working together brings, until they get too old or jaded.)
– Lack confidence in front of goal. Earlier in the winter, Liverpool went through a goal drought, home and away, until Mo Salah scored an early open-play goal at Old Trafford in the FA Cup, since which point the Reds have mostly scored two or three goals per game on the road. But the home drought goes on. It's purely psychological, and the mind is the most powerful factor in football. Once these things get into your head, you overthink things, and take longer to perform things you can otherwise do in your sleep. It needs the hoodoo to break, and for things to become second-nature again. Even Roberto Firmino, so valuable in various other ways, can score 15-25 goals in a season; three world-class strikers are not taking their chances. The lack of set-piece goals heaps more pressure on them, too, as does the absence of the best goalscoring midfielders (Alex Oxlade-Chamberlian down to injuries and then form; Naby Keita down to injuries). The chances of just one goal (a rare penalty) since December being scored from the chances created must be 10,000-1. Last winter, Liverpool had a similar run, but instead it was the opposition missing their big chances and it was the Reds' keeper making the massive saves. That's the randomness of football. Pressure plays a part, but you need the pressure to ease, and sometimes it takes no more than a lucky goal.
(Addition: "@OptaJoe: 115 – Following their 16 attempts this afternoon, Liverpool have now failed to score with each of their last 115 shots at Anfield in the @premierleague (ex. pens), the longest ever run by a side at home since we have exact times of shots available in the competition. Riddle." As Andrew Beasley added: "A heartbreaking run of struggle. 10.9 expected goals in their last eight home games, and only two goals and two points to show for it". Ergo, this is a freakishly bad run of luck and poor finishing, but you cannot force finishing – Liverpool's main front three have almost 600 career goals. They are not bad finishers, but the whole team is in a finishing funk.)
– Lack £300m-worth of their own players. If you include Fabinho (back now, but rushed back in emergency "a game too soon" against Chelsea, as Klopp admitted before the game), Naby Keita (back, but not yet match-fit) and Diogo Jota (ditto), then Liverpool have had £300m of their own transfer investment (adjusted for inflation) unavailable, turning them from a competitively-funded team (the third-highest £XI – the 38 lineups adjusted for inflation – last season won the title) to more like a mid-table £XI lately, with the additional pressure of a slump. While new players may still be needed in the summer (obviously elite additions can often help any team, if they adapt), it's absolutely crazy to talk about spending big money when £300m of your own elite talent is out injured, and thus making life harder for those who are fit. Those players returning will be even better than spending £300m, as we know they all suit the team, can handle the pressure and offer team unity and team wavelength. They bring all the attributes the team currently miss. And players like Curtis Jones will be better in a year's time, from the experience of being thrown in at the deep end when, ideally, he would have been introduced gently with armbands.
(Addition: latest injuries are to Ozan Kabak and Roberto Firmino. This is insane, but Kabak was obviously rushed into the side, midseason, and his head must still be spinning.)
– Lack a crowd at Anfield to help lift the team in a difficult period. No one seems to connect the first-ever run of five straight home defeats with the contrast to what went before, with the lack of a crowd. To go 68 home games unbeaten, winning most of them, with a crowd, to the soulless patch of grass that is an empty Anfield, is a huge change. Klopp worked wonders to get the Kop back on form when he arrived, to turn around a jaded fanbase, and now the stands are empty. It's not proper football. It might be great when you're winning, but it's harder work when you're not.
(Addition: it's now six straight defeats at "Anfield, but when the stadium is empty, like an unoccupied house, it bears little similarity to the place we call "home".)
– Lack any kind of good luck: the super-serious injuries to many of the key players were the result of impacts (seven serious such injuries), and not bad preparation or anything to do with the medical staff. Add these to the increased risk of muscle injuries in a cramped season, and you have a clusterfuck. Even someone like Kostas Tsimikas missing about three months so far means he hasn't been able to deputise for Andy Robertson, who seems totally robust in terms of avoiding injuries – which is great – but looks absolutely knackered, mentally and physically, having played almost every minute of meaningly football (in a high-energy role) for three seasons.
(Addition: the more strain put on the existing players, the more likely they are to succumb to injuries. Studies show that playing just a few extra games per month increases the likelihood of muscle injuries by 25%.)
– Lack "deep" stamina, due to the foreshortened preseason that was also wrecked by Covid and altered plans. Liverpool's game has morphed to be heavily possession-based – not just "heavy metal football" but the mix of a string quartet too – but it still relies on elite stamina, to press hard, but also to make ceaseless runs off the ball. This is not a "Jürgen Klopp" team, through no fault of his own. It's not the team he and Michael Edwards designed, nor the way he planned to prepare them. He had got preseasons down to a science; then it became guesswork.
– Lack rotation options due to injuries. Players like Robertson, Gini Wijnaldum and the front three are having to play too much due to injuries to others. Other clubs are gently rotating their front sixes, one or two per game; more if they have a ton of options. Liverpool cannot do that in 2020/21. A big squad has become a small squad, and even those players returning from long-term injuries will not be instantly sharp and match-fit.
(Edit: I just wanted to add that "we have injuries too" seems to be a common refrain regarding other clubs, as if having two or three injuries to unimportant players is the same as having 10 injuries, or five key players absent; a bit like when people said Liverpool were a very expensive team after buying van Dijk, as if one very expensive player was the same as having ten very expensive players. There must be a psychological term for this kind of slack thinking.)
– Lack not just Virgil van Dijk, a key playmaker as well as defender, who had some kind of role in 50% (50%!) of the Reds' goals last season at some point in the moves, but were top of the table until they lost Joe Gomez and Joel Matip. The issue is not van Dijk per se (although he adds so many elite qualities that are impossible to replicate), but being down to what at times is getting close to the 9th and 10th choice players, at the heart of the team. Again, I've covered this before, but it should be basic logic.
– Lack consistency of selection in the vital defensive triangle of goalkeeper/centre-back/centre-back, with 18 combinations of the two defenders, and 29 combinations of GK-CB-CB, including three different goalkeepers used in recent weeks alone. This is unsustainable. No defender knows what the other is going to do, and neither of them knows what the keeper is going to do; and vice versa. It's all new; they are all new to each other. It takes time for a defensive unit to gel, and these guys aren't even getting a run of more than two games together.
(Addition: I'm so dizzied I can't even tell if Nat Phillips and Rhys Williams have played together before, and if they did, if Alisson was in goal. It's a different trio every one or two games right now.)
– Lack leaders/enforcers. While I think he's generally performed very well and hasn't slowed the team's play down, Thiago has been left with shorter players (or inexperienced players) alongside him in a midfield that is having to protect a makeshift defence, and so, at times, has been a bit overwhelmed. The midfield brutes had to play in defence, as the reserve centre-backs were lesser footballers: rookies who lack pace. Then Fabinho and Jordan Henderson got injured. It meant: the aforementioned reduced set-piece threat, less midfield heft, less enforcement. James Milner, a leader and a warrior, has been injured, and Henderson and van Dijk are two of the Reds' most aggressive, no-nonsense players. The remaining players are all "too nice", and while that's great in many ways, they need the added edge to stop any bullying that you get from those senior, experienced, well-built bastards who take no nonsense, and take no prisoners. Andy Robertson is probably the only confrontational player left fit, and he's knackered. He doesn't even seem capable of being narky right now.
– Lack the chance to properly grieve the recent death of parents (Klopp and Alisson). I don't know how anyone is focusing on football right now when so much is going on with their families thousands of miles away, but maybe football is easier when things are going well. But you can't just carry on as normal in times of personal tragedy. Alisson was already having an unusual dip in form, but again, the team has been unsettled, and it's a global pandemic with so many players likely to be missing their families. It would be normal for some of them to want the season to be over, to go and visit their loved ones.
– Lack having even celebrated the title win with the fans. Some of the drive to win the title was surely the thought of the amazing celebrations with the fans. There have still been no amazing celebrations with the fans. The players are human. Look at what the winning header by Roberto Firmino – the one set-piece goal without Matip and van Dijk in the team – against Spurs meant, even with just 2,000 fans in the ground.
– Lack a balance of big decisions going their way this season. It's been less bad in 2021 (although still not great), but by that point the damage was largely done. And Liverpool have conceded as many penalties at home since lockdown – with no crowds – as in the previous five years combined. By contrast, the Reds are not getting half the clear penalties they should be, and nor have players been sent off against them when they should have been, all of which adds a type of "scoreboard pressure" which is "league table pressure". The farce began at Everton. It's no use to a side 15 points adrift at the bottom of the league to start getting fair decisions with three weeks of the season left, and someone smugly says "it all evens out". Against Chelsea on Thursday, Liverpool benefitted from an offside decision that I felt was too tight to call, but by the halfway point of the season there had been five such goals chalked off all season in the entire Premier League, and three were to deny Liverpool goals (and two victories). By that point the damage was done.
(Addition: again, another foul on Mo Salah in the box, for the same challenge that Naby Keita was later booked for outside the box. If someone goes in shoulder to shoulder, that's often fine; but a raised arm when doing so, into the neck, throat, chin or face, is a clear foul, and you can't be "strong" and just ignore it. This was in the 2nd minute, and with Salah scoring all his penalties since 2017, that could change the game and the mood. Liverpool are not getting big decisions, and it's like being 1-0 down at the start of each match. And Kevin Friend isn't even one of the worst offenders. There appear to be different rules for fouls on Salah and Mané than on other players.)
– Lack fairness from the referees – that I feel is totally provable in the objective data. I've spent the past week micro-analysing all the Premier League referees and the decisions they give in games for six different clubs (including Liverpool) across the past six seasons; some of the results have surprised me, in that some refs I didn't like seem objectively much fairer than I thought, but the overall trend for Liverpool is staggering, if unexpected. I am delaying the release of this until we can get a full series of articles ready to cover the various issues with the officiating, and I will continue to look into the various factors that might be playing a part. I'm trying to be utterly fair to referees over this by working on big, objective data, but there is a gaping black hole in the data where Liverpool's "big decisions" should be.
Don't Give Up
The aforementioned points in the list won't even be close to all the factors affecting the Reds. I'm struggling to document and keep up with how many freakish things have happened this season.
My desire for this site, as ever, is to having no moaning and griping, unless the manager is out of his depth or past his sell-by date. Constructive debate is welcome, but it has to be based in facts – it's no good saying "X should have played" if X was injured, or in the red zone for injury risk.
You've just had two of the best years imaginable, and so much of what has gone wrong is beyond anyone's control; and even with the on-pitch stuff, a manager cannot be blamed if 20/30-goals-a-season strikers miss a load of chances at key points in games. That's the randomness of football. There will always be judgement calls that backfire, but again, it happens all the time for all the best managers. Anyone expecting perfection is insane. Bad seasons used to happen to elite managers all the time, and they were allowed to dust it off (and then they returned to the previous levels of success). Two bad seasons in a row is often something managers don't get to experience now, as they're gone by the end of the first one, but Klopp has built up a mega-bank of credit.
If Klopp had all his best players – and not this crazy injury crisis – and results were this bad, that would be different. If Anfield was full and results were this bad, that would be different. If there was no Covid, with normal scheduling of matches, and results were this bad, that would be different. If Liverpool hadn't created a load of clear-cut chances in recent games, and results were this bad, that would be different. And if Liverpool hadn't just had two all-time great seasons, and results were this bad, that would be different.
But even then, defending the title is a tough new challenge, and no one has ever had to defend theirs without even celebrating it to start with. Add all the other nightmarish scenarios of illness, death and disease, and as I've been saying for weeks now, even a good result is no guarantee of a change of fortune, as there is no longer any leeway. Things can always get worse before they get better. (Addition: and look, they just did…)
Right now, Liverpool need to add pace at the back, goals to the team, set-piece threats, height and heft and leadership – and all of those attributes are at the club, just (mostly) long-term injured. You can't magic those qualities up, or miraculously heal those out for 6-12 months.
They'll be back in the summer, and this team can regroup and go again. I don't need to hear the blind positivity that Liverpool "will definitely win the league next season", as you can't say that, and to me it's just a type of hot air; but you can say that this team is capable of great things, even with a few players missing – it's just not capable of great things when carrying a long-term injury crisis, amongst many other setbacks, in a super-strange season, the like of which we will surely never see again.
Give it a few months, and then yes, normal service can be resumed.
(Addition: until then, let's just go into Istanbul mode, and try and win the Champions League in that beautiful city, even if it's a long-shot with so many key men missing.)