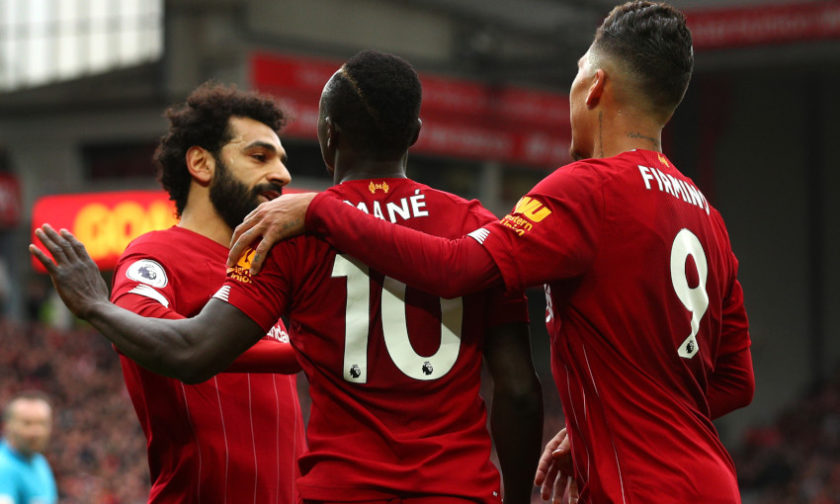 Liverpool are amidst a horrendous run of form with a long list of injured players on the medical table, mostly in midfield and especially defence. But since our last Anfield goal from open play was by Sadio Mané early in the game against West Bromwich Albion, and having drawn blanks against Manchester United, Burnley, Brighton and Everton, it's fair to say the attack hasn't been setting the world alight either.
So let's take a look at our famed front three and how they have performed over the years in terms of numbers. We will also compare them with the best front-lines club football has produced around Europe in recent times.
A couple of episodes of Monday Night Football ago, Sky Sports pundit Gary Neville shared an interesting view about the Liverpool front three and their recent dip in form. His reasoning behind a drop-off in the standards that were set by the forward line is that it is basically down to the continuous football they have been playing in the past three seasons, labelling fatigue as the main factor in the current dip.
Now, there are two ways to look into this. One would be to understand the points made by Neville and almost accept that after three magnificent seasons, a season of drop-off in form and disjointed performance shouldn't be perceived as being in the realms of a disaster. The other side of the coin is the lack of support the front-line is getting as a result of the multitude of injuries to the team has considerably affected the balance of the midfield, and hence the team.
Let's stick to the first point as of now and take an in-depth look at some of the best front-lines (front threes) club football has produced, especially in the recent past, ie during the 21st century. We will go through it on the basis of numbers produced, minutes played and longevity of those partnerships.
The rest of this article is for Subscribers only.
[ttt-subscribe-article]